Travel: Trying to get away from it all?

Where to Go When You Just Want to Be Alone.

A new crop of retreats is serving travelers who are trying to get away from it all.
Thoreau headed for the woods. Bowles fled to the desert. The Indigo Girls went to the mountains. We humans disappear into wild and secluded places when we need to reset: to lap up the landscape, shape our thoughts, and feel the perspective-giving stab of strangeness, even menace, of a place unmoored from the familiar. Fortunately, there are a growing number of remote retreats that don't require Outward Bound–level survival skills.

For information on traveling to this locale and or additional information on this or any other article please contact us

here.

Or call tel: +1. 305.445.7791

"I don't think there has ever been a time when we have needed to disconnect so much from the world around us: Political uncertainty, 24-hour connectivity, and the relentless pace of technology need an antidote," says Dave van Smeerdijk, co-founder of Natural Selection, who knows more than most people about self-imposed exile, having spent 20 years building iconic camps across the arid landscape of Namibia. His two newest are in some pretty out-there places.

Hoanib Valley Camp is a ring of six tents in Namibia's sparse Kaokoland, where desert-adapted giraffe and elephant forage over gravel hills and dry riverbeds.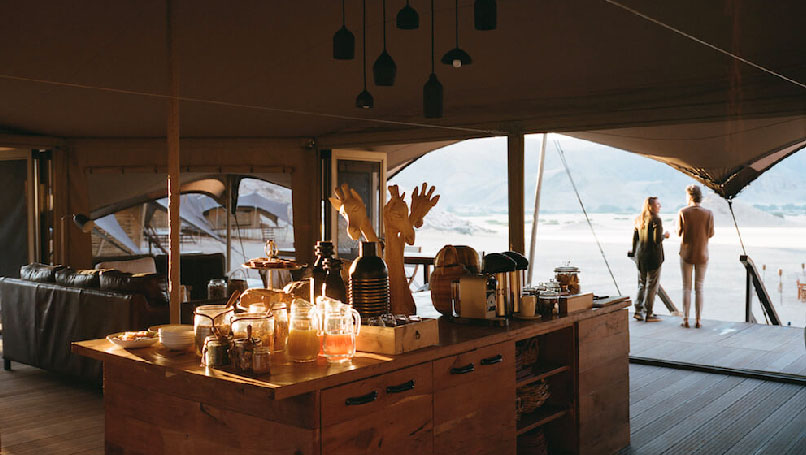 Seven hours west via 4×4, you hit the desolate coastline and Shipwreck Lodge, 10 wood-and-glass cabins backed by rolling sand dunes, which offers little to do but gaze at the crashing Atlantic.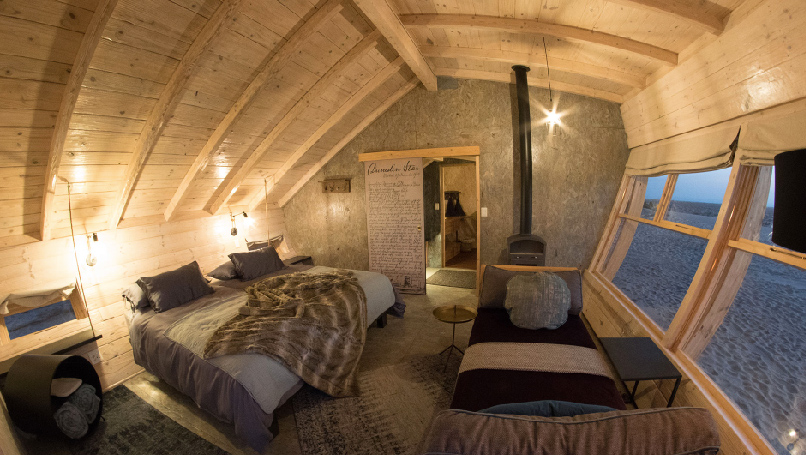 For committed isolation seekers, the challenge of access isn't a problem—it's the point. The tented Outpost pop-up camps opening in Chile's rugged Maule Valley (October) and glacial Patagonia's Aysén (March) will be "no roads, no wires, no cell phones. It's humbling for some and hopefully relaxing for all," says Brian Pearson, the founder of Upscape, the camps' developer. Up to 16 people stay in furnished tents that unzip onto landscapes where they can ride horses, fly-fish, or hike.
Over in Mongolia, Three Camel Lodge's traditional felt yurts are served by the only airport in the province and have views of the Gobi Desert, where herds of horses gallop across the steppe (travel with Nomadic Expeditions).
And the newly luxe-ified Wolf Lodge at Polar Park, in northern Norway, is all about the view from the wooden chalet's picture windows of the lupine pack that has been semihabituated by "wolf whisperer" and conservationist Stig Sletten, who takes guests to sit among them as they howl.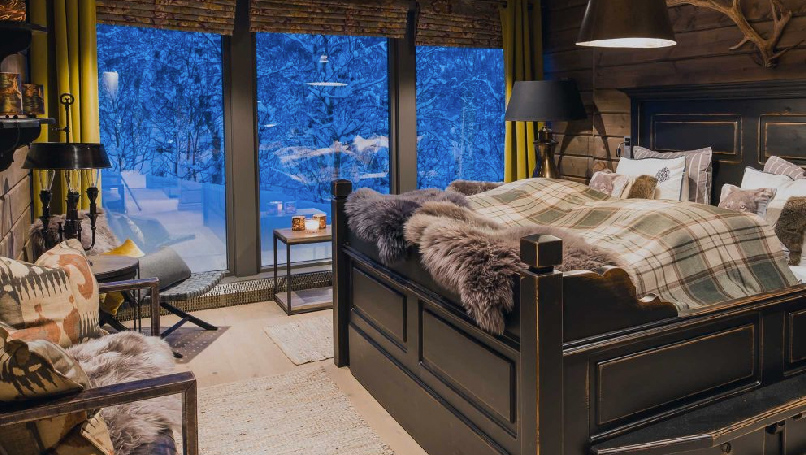 Book in winter through Frontiers International Travel, when the lodge fire is roaring and the landscape is at its most luminous and silent.
Arctic Bath Hotel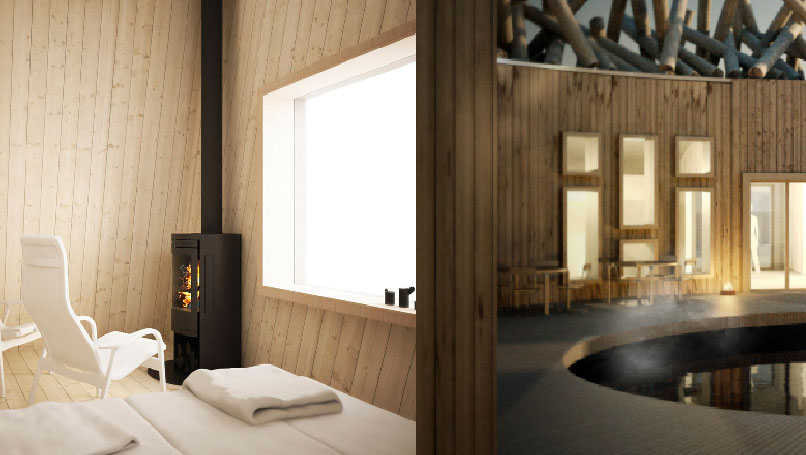 The 2019 planned opening in Lapland, Sweden, from the team behind Treehotel looks like a bird's nest.
Los Llanos Camp 
Bird watch and track puma in this reserve near the Colombian Andes with Plan South America.
Shinta Mani Wild 
Come December, you can zip-line into Bill Bensley's isolated southern Cambodia tented camp built over a waterfall in Cardamom National Park.
For information on traveling to this locale and or additional information on this or any other article please contact us
here.
Or call tel: +1. 305.445.7791