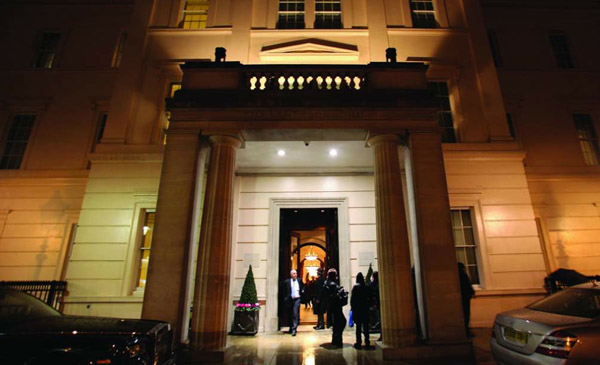 Tipping: To complain or not to complain… Or to post on social media

What are the major differences between tipping in America and tipping in the U.K.?

Frank Laino has been working in European hotels since he was a teenager. The British-Italian dual citizen started working alongside his uncles at the Hotel San Pietro in Positano, then moved back home to London, where he worked his way up before landing at The Stafford, where

he has been for nearly two decades. Laino, a head concierge at the upscale hotel, has seen it all: here are his best bits of wisdom about tipping, etiquette, and how to complain to the front desk in the age of Yelp.

What are the major differences between tipping in America and tipping in the U.K.?

We're not hung up on strict percentages. If there is a service charge on a bill already, you don't have to add another service charge. That applies to food and beverage outlets at hotels—they have 12.5 percent typically included. For front of house staff, like porters and concierges, it is customary to tip, and I'd say if you worked with the concierge before your arrival and they did a lot to help you, it's a nice touch to come over and introduce yourself and offer a tip, but you don't need to tip the concierge during your stay. You can tip the bellman, but you don't need to tip as you go. Feel free at the end, if you've had good service, and tip the maid. But other than that, I don't think it's dissimilar to other services. I wouldn't tip in a taxi, unless it's a very long trip like to the airport or something in which case I'd suggest ten percent. Just round up to the nearest pound.

The practice of adding "resort fees" to hotel room rates is a hotly debated practice in the U.S. Is it the same across the pond?

I think it's totally against hospitality to charge people hidden fees. Any resort or hotel has to be completely upfront with their pricing not to create a situation when a guest departs. You don't want a guest to leave unhappy, because that undoes all the work you did. If it's not immediately clear, I think a hotel is asking for trouble, and they will reap what they sow. If they don't make clear what you're paying for and why, it will be bad. Look over your confirmations closely, and if you see the fees the end of the stay you should query it there and then. It's incumbent on the hotel to make sure the client doesn't leave unhappy. We are wide open to bad reviews online, and no hotel wants that.

Say you have a noisy party on your floor, or something in your room isn't right. What's the best way to complain to the front desk about the issue?

You can't wait—do it straightaway and give the hotel every opportunity to fix it. People are people, and when they're in hotels they do sometimes behave in strange ways, and things do happen and go wrong. There is no hotel where there are not issues every day. It's about giving the hotel a chance to fix it, when you bring it to their attention. There's nothing worse than a client not doing that and then giving a bad review. That's bad manners. Any hotel worth its salt will bend over backwards to resolve an issue. That's good business sense, plain and simple.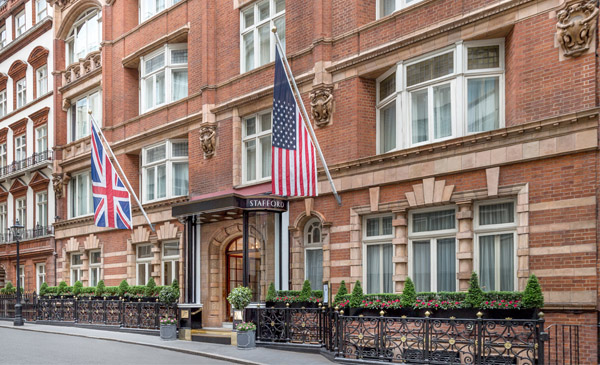 London's Lanesborough Hotel Is Keeping the Art of Butlering Alive
Speaking of people leaving online reviews, how do you as an industry contend with them? Is it better to respond, or does that make you look like you're arguing with a guest?
There's a whole new industry that's grown up in hospitality with guest metrics, people reading social media channels and monitoring them. [Properties] are very conscious of their profile online. Almost 90 percent of people look at a hotel review online before booking it. It's much better to respond and engage with people. If you get a negative review, you have to investigate it, take it on the chin, and respond to the reviewer so that other people can see you take it seriously and aren't just trying to push it to one side. Some people think it's better to take it offline but I think it's better to show people you genuinely care about the issue and are taking steps to resolve it.
What's the number-one piece of advice you would give someone before checking into a hotel?
Hotel guests have a lot of power. For us, as hoteliers, the best business is return business. We want you to come back. Once we've spent our sales and marketing dollars to get you here, we want to do our best to get you back. Some people are bound by loyalty programs or points, but a lot of people find a place that they like, and staff they like, and they want to come back. I think the clients that get the most out of properties are those that engage with the hotel, that tell the hotel what their preferences are. We send out preference forms asking what we can do to make people into loyal clients—tell us what you like and what you don't like, but also if something goes wrong, give us the chance to correct it. If there is an issue, give us the opportunity to make it right, and we will do just that. Clients have a lot of power, and they can exercise that in a nice way and create a great partnership with their preferred hotel.
Courtesy: Lilit Marcus Condé Nast Traveler's contributing digital editor.