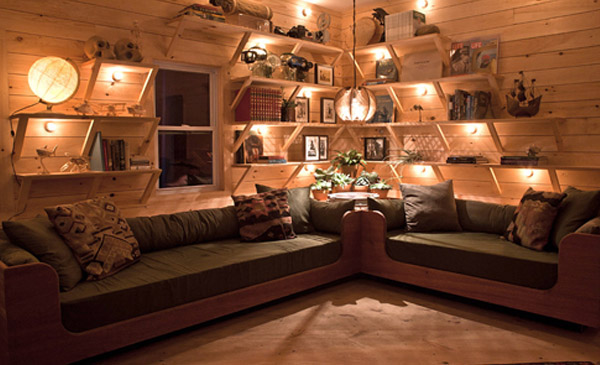 Ruschmeyer Hotel | No-frills hotel bridges the low-key village aesthetic of old Montauk

Ruschmeyer Hotel | No-frills hotel bridges the low-key village aesthetic of old Montauk and its emerging role as a Hamptons

Evocative of a period nautical summer camp, Ruschmeyer's was originally built in 1952 on three lush acres of lakeside woodlands in Montauk, Long Island. The recently renovated cabin-inspired guestrooms circle a central lawn known as The Magic Garden, with picnic tables, hammocks, and grills designed for both organized and spontaneous leisure. Ruschmeyer's offers a range of activities from bicycling to fishing, ping pong and paddle boarding, with lawn games and bubbles for the kids, along with a rotating series of musical performances, theater and artists-in-residence.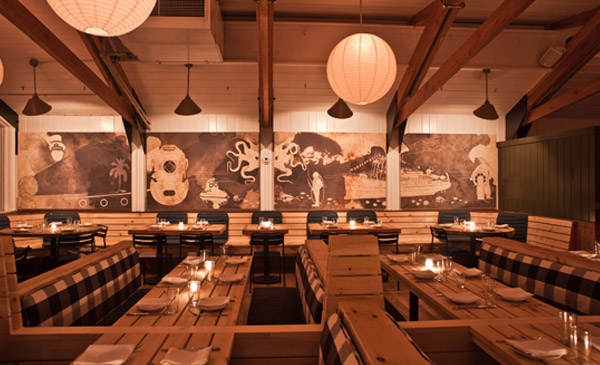 The culinary team behind The Smile in Manhattan, serves seafood dishes with fresh local ingredients in the main restaurant and outdoors in the garden, while the Electric Eel delivers endless nights of dancing and classic maritime cocktails.
This purposefully no-frills hotel bridges the low-key village aesthetic of old Montauk and its emerging role as a Hamptons hot spot; rooms from $207 weekdays; from $335, weekends.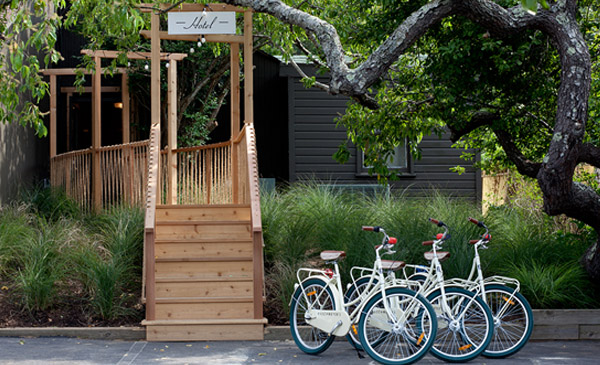 BASICS
The onetime summer camp was reimagined in 2011 as a lighthearted retreat for well-heeled adults, open May through October. Along with the main building, the 19 detached rooms encircle a large swath of grass that by day provides a back-to-basics luxury, with swings, a tepee and lawn chairs; by night, revelers at the restaurant, bars and nightclub spill out onto the lawn, especially around the picnic tables, with their adorable umbrellas and heat lamps.
LOCATION
Overlooking Fort Pond, which, thanks to this hotel and the nearby Surf Lodge, has recently become an epicenter of nighttime action in Montauk. It's a short drive to the village center and nearby beaches.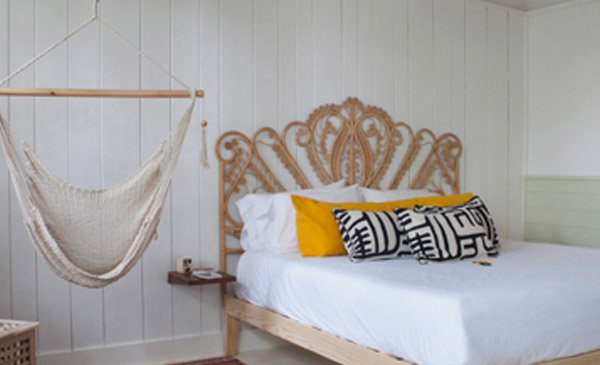 THE ROOM
Conjure, if you can, your memories of those summer camp cabins, the ones with screens for windows and six bunk beds to a room, then imagine those spaces reinterpreted through a playful agent of chic like Robert McKinley, a co-owner who also designed Surf Lodge. In our queen deluxe room, a hammock seat swung above a Moroccan rug, next to the blissfully comfortable bed and simple linen curtains. On the other hand, some usual markers of hotel luxury were eschewed: We had a window air-conditioning unit and no phone, which became liberating, and was mitigated by the free (and reliable) Wi-Fi. After tinkering for a couple of minutes, I gave up on figuring out the iPod dock.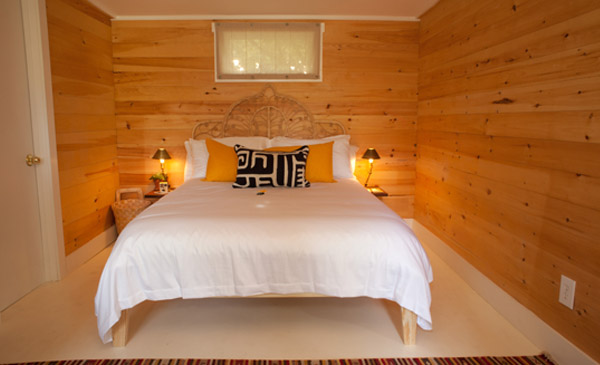 THE BATHROOM
Again, it's basic — like camp, except everything is spotless and works like a dream. The toiletries by John Masters Organics smelled so great that even my normally fragrance-averse boyfriend was looking for excuses to use them again.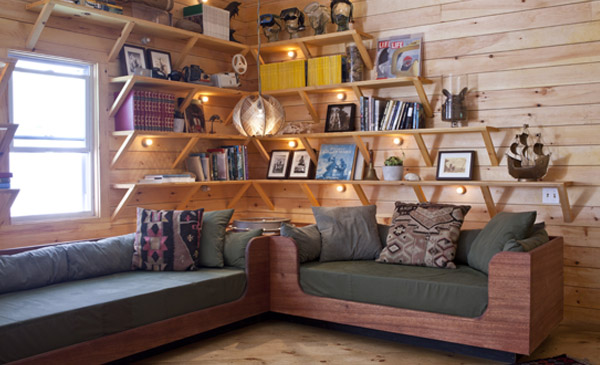 AMENITIES
"Saturday nights are just insane," our waiter told us during our alfresco dinner at the hotel's restaurant, which serves farm-fresh, seafood-heavy fare from the twosome behind the Fat Radish restaurant in Manhattan. He was referring to the drink-infused spectacle that can overtake the place far into the morning. During our Sunday-night stay in early June, though, the atmosphere never rose above a pleasing, low-key nighttime buzz, with a film screening on the lawn below soaring trees speckled with Chinese lanterns, and some delicious $14 cocktails. Several charcoal grills scattered around offer an alternative to the pricey restaurant. Across the parking lot, a second bar, this one entirely open to the sky, is all sand, thatched umbrellas, table tennis and bocce, and raised surfaces begging to be danced on. Back at the main building, bikes are available for $10 an hour or $30 a day.
BREAKFAST
The hotel also eschews room service, but the breakfast, included in the rates, was just steps away from our room and made up for the minor inconvenience of having to get dressed with its quality: creamy yogurt, dense granola, fresh berries, quiches, breads, soft-boiled eggs — the list goes on. It didn't start until 8:30, but on the bright side, it ran until noon, allowing us to sneak in a couple of additional forages, plus an inadvisable amount of coffee.
BOTTOM LINE
Ruschmeyer's luxury is not the ostentatious kind, but for those who enjoy a particular brand of summertime nostalgia and an easy in to the party du jour, it can be worth the price.
Ruschmeyer's in Montauk, N.Y., is a 20-room hotel, restaurant and bar that feels like a cross between an old-school camp (it was one in the 1950s) and a hippie-chic commune with tepees on the lawn.
Formerly the Second House Tavern, Ruschmeyer's now has white paper "moons" hanging from the trees in the Magic Garden, a quiet spot that sits right on Fort Pond, a short walk but a world away from the heaving Surf Lodge. (Rob McKinley, one of the owners of Surf Lodge, designed both properties and owns Ruschmeyer's with Ben Pundole and Ed Sheetz.)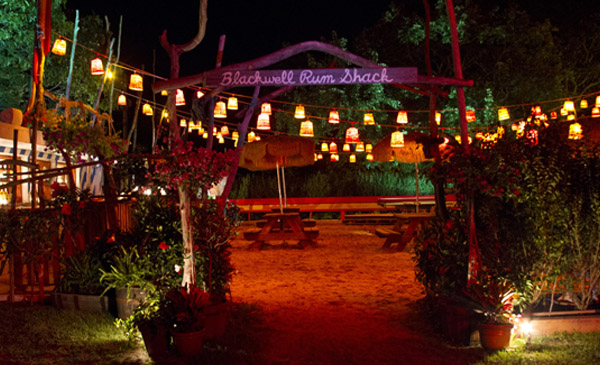 Inside the restaurant at Ruschmeyer's.
The food alone is worth the fuss. It's by the guys behind the Fat Radish on Orchard Street. Order the delicious Montauk white clam pizza with chili or the flavorful green monkfish curry.
The Nook, a coffee/juice bar at the hotel.
The maître d'hôtel Spanky Van Dyke oversees an army of attractive staff — the men are in J. Crew shirts and Tom's boat shoes, while the ladies wear Madewell striped shirts and shorts. They deliver cocktails like the Gin Dandy, with cucumber and ginger. There's also a buzzy late night bar, the Electric Eel.
Patrons include locals, surfers, musicians and families, who can play table tennis or even try stand-up paddle-boarding. If it's blustery out, watching the ducks get blown across Fort Pond is another pastime.