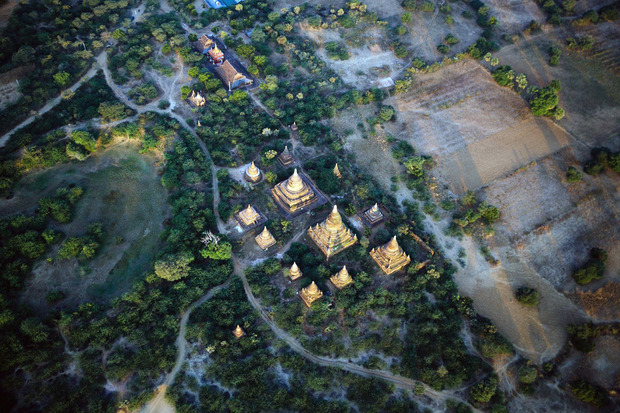 Myanmar | Temple Spotting over the Bagan Plains

November, 2010 saw the lift of longstanding sanctions and boycotts of Myanmar with the release of opposition leader Aung San Suu Kyi after 15 years of house arrest, effectively opening a largely unseen and significant portion of southeast Asia to Westerners for the first time in decades. Both historically significant and stunningly beautiful are the 3,000+ 11th century temples found in the ancient city of Bagan that draw in visitors from across the world.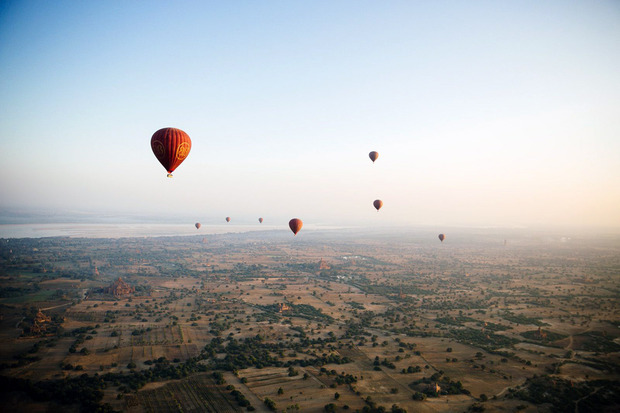 There are several ways to see the spectacular surviving ruins; from tour buses, horse-drawn carriages, bikes or simply by foot. However, one mode of transportations tops the rest: hot air balloon. The day starts in the chill of morning with hot drinks and baked goods, served al fresco in a field while the crew fills the massive balloon. After a quick safety tutorial, you (and about seven others) lift off from the mist over the Bagan Plains with Dhammayangyi under your feet and the Irrawaddy river meandering away to the sea.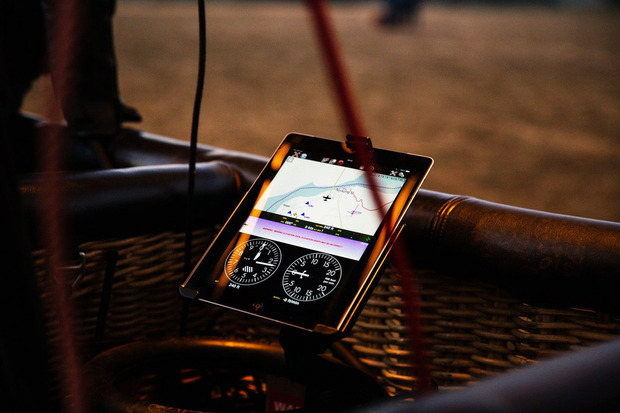 During the hour-or-so ride, the ground crew follows the balloon and is in constant communication with the pilot. Pilot Pete Dalby from Oriental Ballooning, monitored our balloon with an iPad. Since one can't really "drive" a balloon and it just drifts on the breeze, it's the pilot's job to direct it to a safe open space for landing, occasionally pulling a lever to give it some gas to stay afloat. The trick, according to Dalby, is getting close enough to the temples for a remarkable view, while keeping safety a top priority.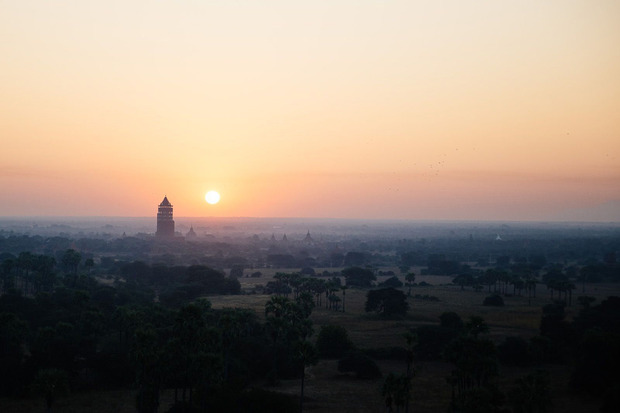 Courtesy Tanveer Badal
For information on traveling to this locale and or additional information on this or any other article please contact us
here.
Or call tel: +1. 305.445.7791