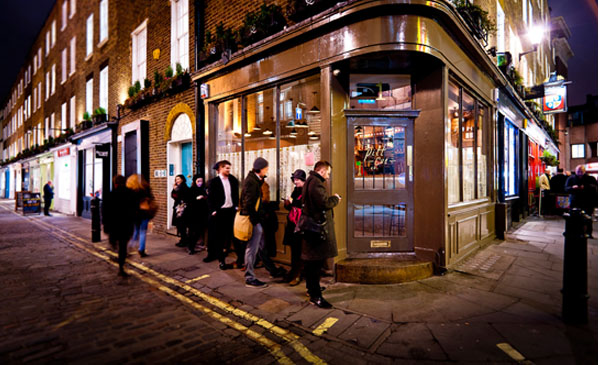 London | Carnaby

London is known as a city of many villages and neighborhoods, each with their own personalities and peculiarities. Once the epicenter of London's "Swinging '60s," until now Carnaby's spotlight heralded a fairly beige gentrification and invited in predictable chains and brands during the intervening decades. It has, almost by design, had to undergo a purposed facelift.

This has meant an influx of new shops (like Shinola, Filson and Red Wing, to name a few) and restaurants that represent a shift in the quality of the area's portfolio. Although Carnaby Street itself remains largely unchanged—bookended by Liberty to the north and Beak Street to the south—its many tributary streets, alleys and courts are lined with interesting independents: it is worth exploring the charms of Carnaby's broader catchment. Newburgh Street is among the most exciting with notable brands from America, Italy and the UK; Kingly Court has recently reopened with 21 new bars and restaurants and over 10 different cuisine types: a purpose-built dining destination with charm. Critically, you now don't need to be a box-ticking tourist to find in Soho's west wing many decent things to see and do. Here are five of the best.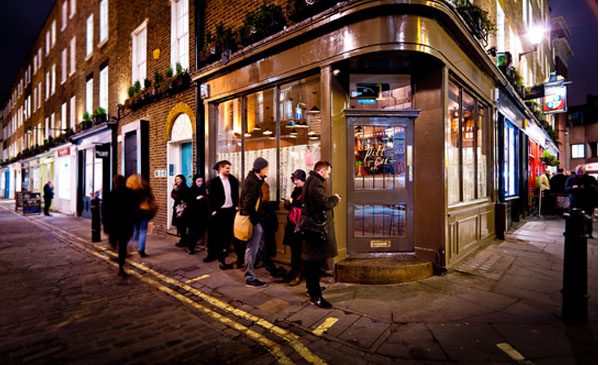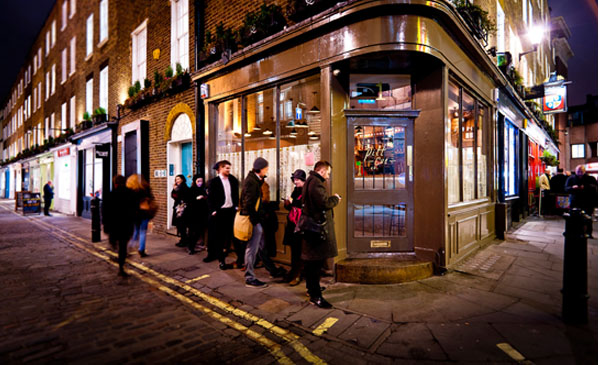 Pitt Cue Co.
Tom Adams is one of London's most gifted (young) chefs. He couldn't be more on trend, and yet also be less interested in any of that suggested accolade. He and his right-hand man Tom "Swanny" Swanborough who was, perhaps unusually, schooled by Gordon Ramsay, are doing what is comfortably the best American pit BBQ in London. They show a sensibility for rare-breed meats, seasonal ingredients and imaginative salads not automatically associated with this type of restaurant. Despite being over two floors, it is postage-stamp small with only a bar and bar stools upstairs and a few little tables down. The kitchen is smaller still, which only makes what comes out of it more impressive (like we also experienced on our visit to their street location). Especially considering they do all their smoking, curing and pickling on-site. Make sure to try Pitt Cue Co.'s deep-fried picked shiitake mushrooms.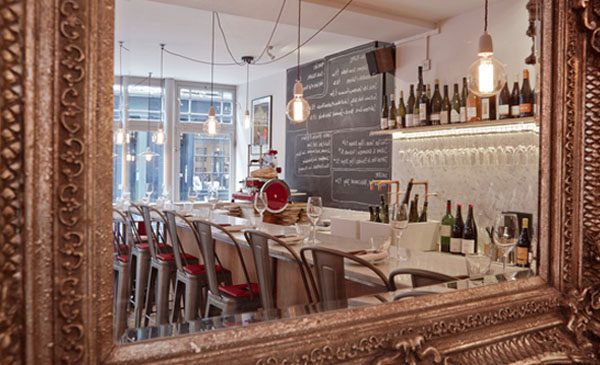 Antidote
Earlier this year, there were whispers that one of the prettiest little sites in Soho was being renovated and having its menu redevelopment overseen by one of London's most respected, if unorthodox, chefs Mikael Jonsson. Happily, it was true. Before opening Hedone in Chiswick (now Michelin-starred) Jonsson was but a blogging gastrotourist, traveling to discover what he would eventually match and in some cases better in the world's best restaurants. He's widely considered to produce the best bread in London; indeed it was when this appeared in the baskets at Antidotethat his cover was blown. His involvement has remained somewhat covert, though the offering—small plates and charcuterie at lunch and four- or six-course tasting menu in the evening—has unquestionably improved. It is not unlike the little neo-bistros in Paris, serving what you might call high-end food in an informal setting. There is equal emphasis on what you drink with a comprehensive and diverse range of wines, including a number of biodynamic options.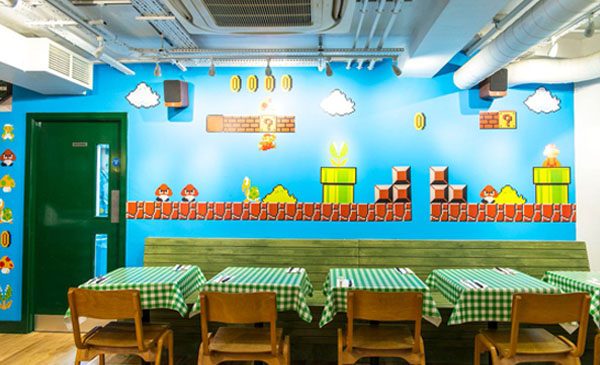 Pizza Pilgrims
The Pizza Pilgrims are two brothers, Thom and James Elliot, who drove from Reggio di Calabria in a Piaggio Ape with a top speed of 25mph, to London at the end of 2011. Not surprisingly, it was in Naples where they fine-tuned their trade: Neapolitan sourdough pizza. Out of that same little Ape (custom-fit with a wood oven) they set up stall on Berwick Street—another Soho institution, replete with record shops, fruit and veggie stalls and haberdasheries.
That was in March 2012, when they slung their first pizza to adoring punters and enlisted the support of a food industry in the middle of a redneck-bourgeois boom. Like Pitt Cue, they quickly graduated from street food traders to brick-and-mortar proprietors, and opened their first site in Soho in the summer of 2013. Kingly Court followed this year and is a paean to pizza with, among other paraphernalia, posters of the Teenage Mutant Ninja Turtles. Their bases are known for their particularly authentic cornicione (the blistered crust) which Thom tells us comes from the addition of a very small addition of yeast to the dough; a technique employed by Da Michele, the Naples joint often said to make the world's best pizza. They ought also be credited with popularizing 'nduja—a spreadable pork sausage and the best of their toppings.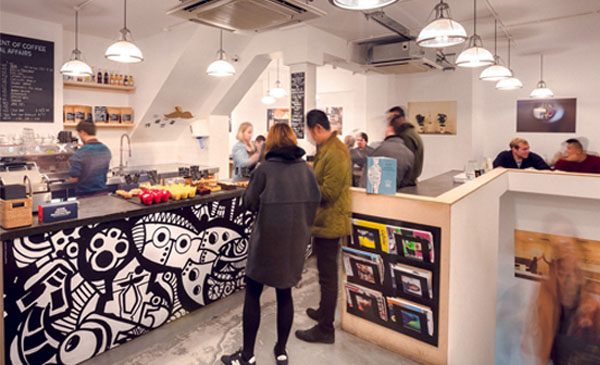 Speakeasy Espresso & Brew Bar
This is the place in Carnaby to get good, specialist coffee. A place to refuel. Tucked away on Lowndes Court, between Newburgh and Carnaby, Speakeasy Espresso & Brew Bar is all factory floors, concrete worktops and robust industrial features. Their coffee is home-roasted under the brand, Department of Coffee and Social Affairs. As well as all the espresso-based drinks, they also offer a number of other filter brew methods, as is now customary in London's most fastidious coffee shops.
For information on traveling to this locale and or additional information on this or any other article please contact us
here.
Or call tel: +1. 305.445.7791