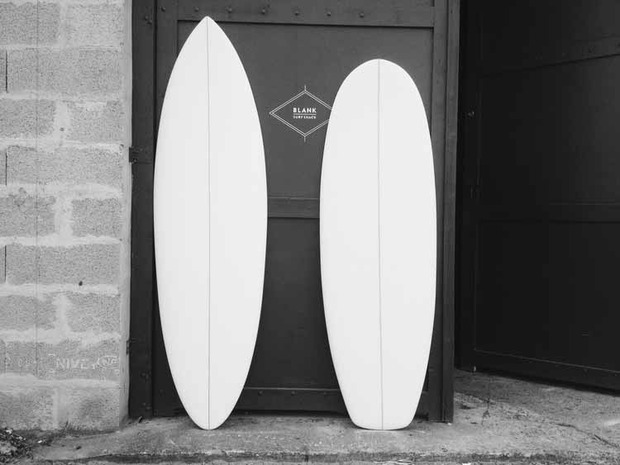 Biarritz Surfing the Basque Coast

Known by many surfers as the "French California," Biarritz is just a 20 minute drive from Spain along France's Basque coast. The city boasts truly world-class surfing, is home to the European headquarters of major surf labels including Quicksilver and Billabong, and plays host to the Quiksilver/Roxy Jam surf tournament each year—so it's not surprising that surfers flock there in search of the perfect wave. Local Marty Dupont was born and raised in Biarritz and has been involved in surfing culture since childhood. The 28-year-old now owns two businesses that revolve around the sport and its enviable lifestyle: a DIY surfboard-shaping shop called Blank Surf Shack and his rental service, Marty Surf Delivery which hires out boards to travelers and rookies who aren't quite ready to commit to their own surfboard.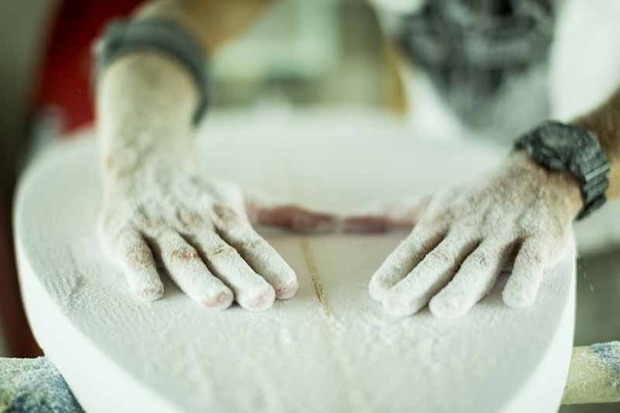 At Blank Surf Shack—co-founded and owned with two partners—Dupont shapes surfboards while teaching others the process behind the construction of a board. "The DIY movement is pretty popular at the moment, and a lot of people who come here want to understand the process of doing surfboards in order to shape their own that fits perfectly to their surf [style]."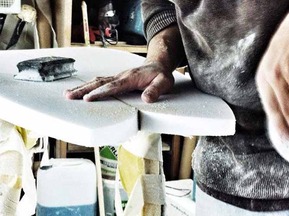 Dupont and his team help people develop their own boards in four steps—albeit four steps that can take between 12 and 15 hours, depending on the size of the board. "First it's the definition of the shape. We show people how to draw the outline of the board with the right template and we show how to use the rabot and all the other tools to give a good shape to the foam bank. Then, it's the glass. We teach clients how to do the stratification of the board, covering the foam with tissue and resin. Third, it's the hot coat and the plugs. We show how and where to put the plugs and then we do the hot coat (last layer) together. The final part is the sanding of the board," he says.
Between his two business providing locals and tourists with surfboards, Dupont is actively keeping the scene in Biarritz thriving—and living what could be seen as the ideal existence for any surf enthusiast. Keep updated on the latest with both operations online.
For information on traveling to this locale and or additional information on this or any other article please contact us
here.
Or call tel: +1. 305.445.7791