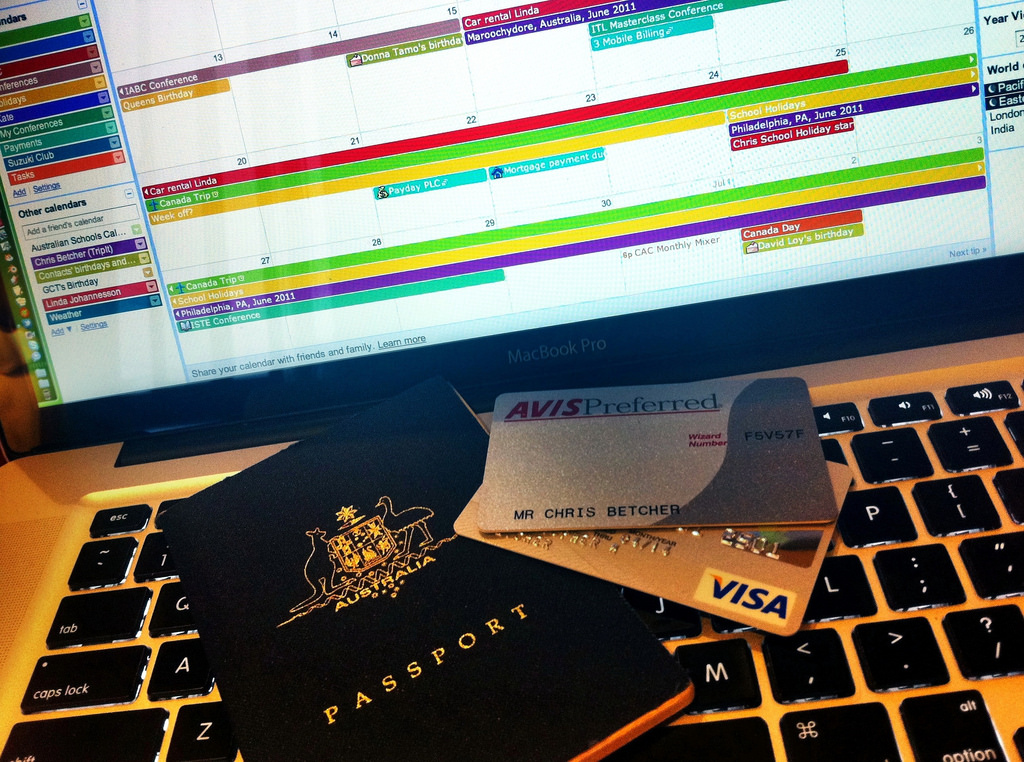 The Return of the Travel Agent

Travel agent—it's a job that seems to have gone the way of the television repairman or switchboard operator. Butwe are different—more aptly we design travel —with resources far beyond the basics of organizing flights, lodging, and tours. We produce trips that you can't just book online, trips for travelers, not tourists. And discerning travelers, at that.

For information on this or any other article please contact us

here.

Or call tel: +1. 305.445.7791

In our experience people want to see the world before it changes, and it's changing fast  They want truly authentic, unique experiences.  No longer is it about checking boxes at a major tourist hub. Rather, it's about digging deeper into more mainstream destinations or going for lesser-known spots that can only really be accessed with expert assistance. Rather than traveling to Paris to see the Louvre and Eiffel Tower, for example, travelers might land at Charles de Gaulle and immediately be whisked away in a private car to taste back vintages in Bordeaux's most storied cellars. Or a traveler might tell their designer they want to explore Bhutan, have two weeks, want to spend time hidden away in a cliffside monastery, and leave the details to them. These are the kinds of trips that can't be planned with a quick visit to Expedia and TripAdvisor.

And though many of these trips can come with a serious price tag, the definition of luxury travel is changing; no longer is it all strictly high end. People want a mix of high and low, and hire travel designers to point them toward the right hole-in-the-walls and local experiences. "I think it almost becomes a badge of honor that you went on an amazing trip but did super-cool, under-the-radar, local-type things that weren't super high end or expensive," says Batkin. "It means that you're a true traveler." For example, while a meal at Osteria Francescana, chef Massimo Bottura's three Michelin-star restaurant in Modena, Italy, is understandably a bucket list item for many, a travel designer at Food Valley Travel will also hook up a pasta-making class at Boutique del Tortellino, a locals-only shop so unassuming that it's tricky to even find without an expert directing you there.

These new travel agents rely heavily on developing personal relationships with their clientele before organizing a once-in-a-lifetime trip. And the planning process can be long, taking anywhere from a couple of months for a wine and culinary tour through Australia to a couple years to organize a lavish multi-month journey through Southeast Asia, complete with after-hour private dinners at Angkor Wat. When we speak to clients, we will never be prescriptive in telling them what they should do in each place they go. We want to know what makes their heart race, why they want to travel to that specific destination, and what their favorite moments have been in previous trips they've taken." From there, designers craft detailed itineraries and then continue to stay in touch once the trip begins (in case, say, the client needs help shipping back a case of wine from a particularly special tasting). Pricing runs the gamut. "We can do a weeklong helicopter trip around Ethiopia for $30,000 or an 11-day wine and culinary tour of Australia for $7,100, We've also sold epic trips that will set someone back six figures. Ultimately, everything we do is tailor-made and private, so it comes with a price tag.

So how do it? During our two plus decades, it has been our attention to detail and commitment to the leisure traveler that has set us apart. As experienced travel specialists, we have nurtured relationships abroad to ensure that your travel, wherever it be in the world, connects you with the people and places who will make your trip either as an individual, family or small group trip a memorable one.

We offers trips worldwide and employs travel designers who have spent time—in the regions they're sending travelers. "On our team, we have  someone who lived in Australia, and another member who has sailed through Papua New Guinea and Soloman Islands

So what do these hyper-curated trips look like? Crafted trips like wines focused on one grape varietal in Sicily for a discerning oenophile. Gastronomy, to  Antica Corte Pallavicina to see firsthand where coveted black pig culatello ham is made (usually there's a six-month waiting list and $600 price tag per ham). Or golf where a cleient practice on top of the glacier their helicopter landed on.  Even to go as far as shutting down the roads in Bandol, France, for a client's 50th birthday party trip; vintage cars were transported in from all over Europe to create a rally and chefs flew in and created foodie pit stops along the way.

Personalized attention doesn't stop once an itinerary is sent out. Food-obsessed clients want destination-centric cookbooks prior to traveling or even curated a playlist of a client's favorite songs to listen to in a private jet while chasing the northern lights. Occasipnally we meet clients personally. It becomes a real relationship, which makes sense—travel is a very personal thing.