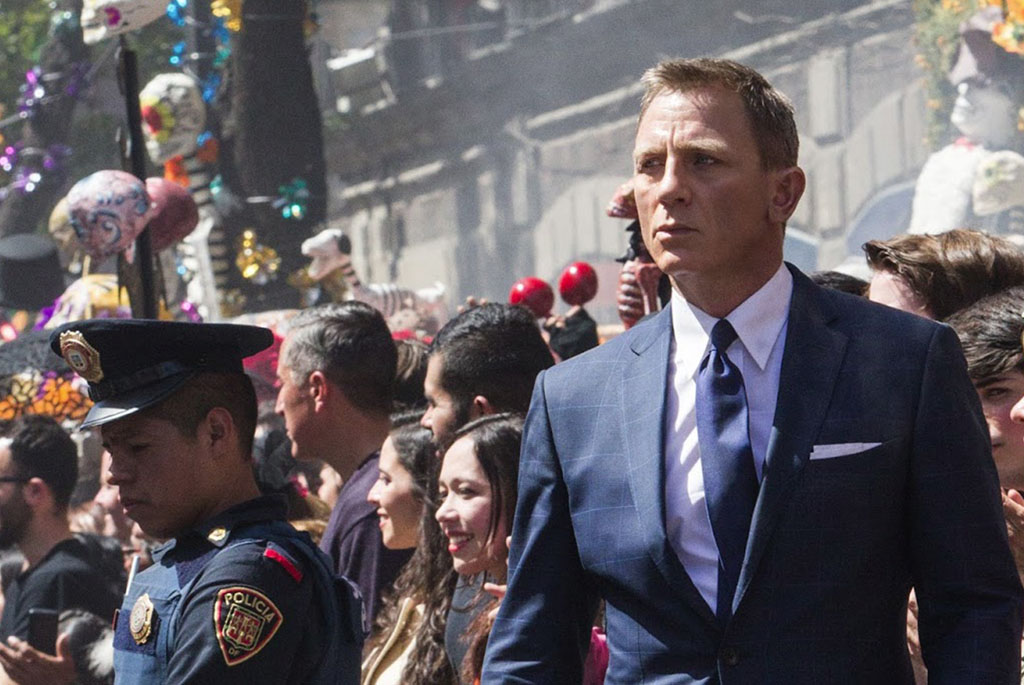 Last in the Series of The Best Travel Films of All Time

In an ongoing series of the "Best 50 Travel Films of All Time," here are last in the series. Get ready for some serious inspiration—and some serious binge-watching.

It's arguable that, more than any other piece of pop-culture ephemera, movies have the power to transport—to sweep you away on a European adventure (Before Sunrise), cross an African desert (Out of Africa), even send you to the never-before-seen Paradise Falls (Up). These 50 films are especially captivating, with well-told stories that evoke the magic (or harsh reality) of travel, and beautiful scenery that overwhelms the senses. Read on for the favorite travel movies of editors past and present—and get your Netflix queue ready.

In Bruges (2008)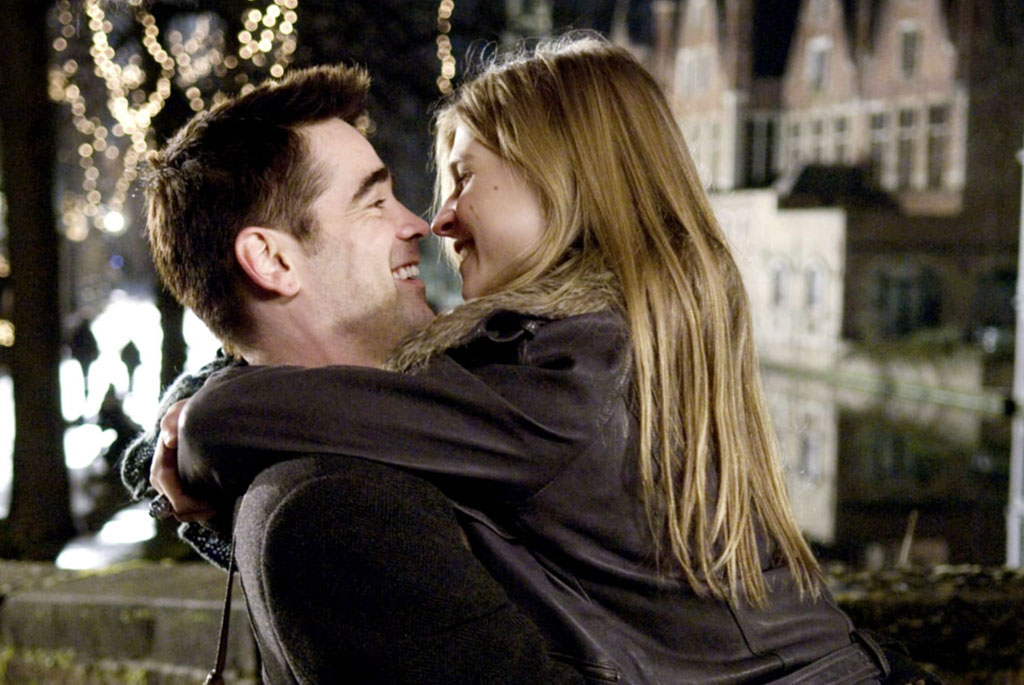 "Maybe that's what hell is: The entire rest of eternity spent in effin' Bruges." Cinema has given us few vacationers as reluctant as Ray (Colin Farrell), an Irish hit man lying low in Belgium's most picturesque city. With its gentle, touristy beauty, the medieval town makes an unlikely setting for Martin McDonagh's darkly comic tale of mob justice—which, of course, only makes it funnier.
Vicky Cristina Barcelona (2008)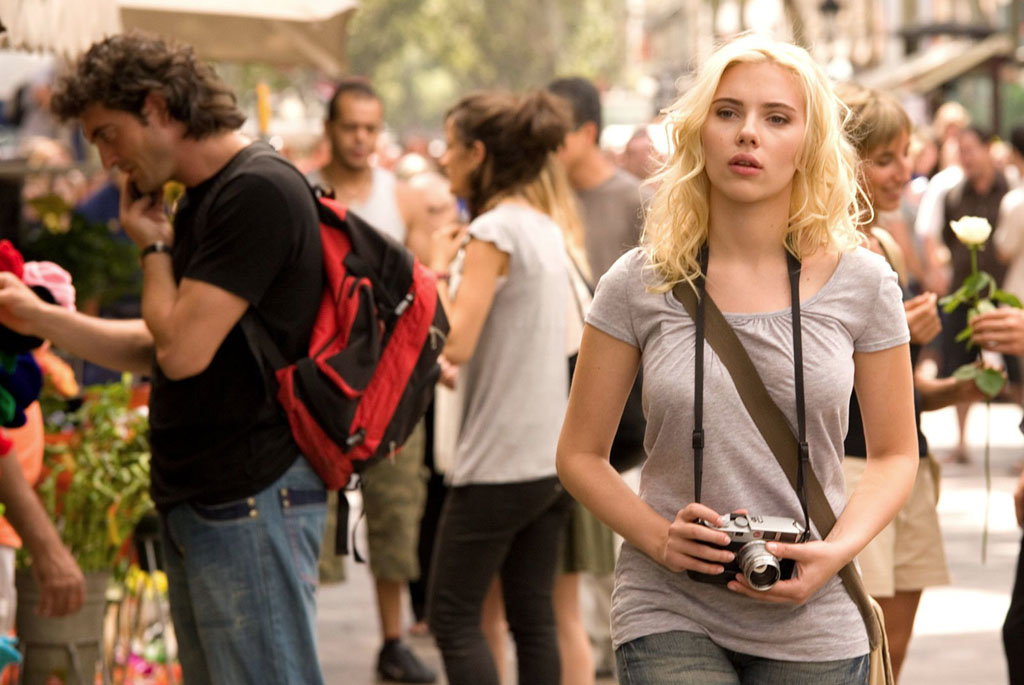 Woody Allen movies usually pay homage to New York City, but he switched geographical gears for 2008's Vicky Cristina Barcelona. The film shows the adventures and subsequent love affairs of two young women visiting Barcelona, and the city ends up becoming a character itself. As you see all of the gorgeous architecture and landscapes through these tourists' eyes, you'll want to hop on a plane and listen to acoustic Spanish guitar immediately.
Up (2009)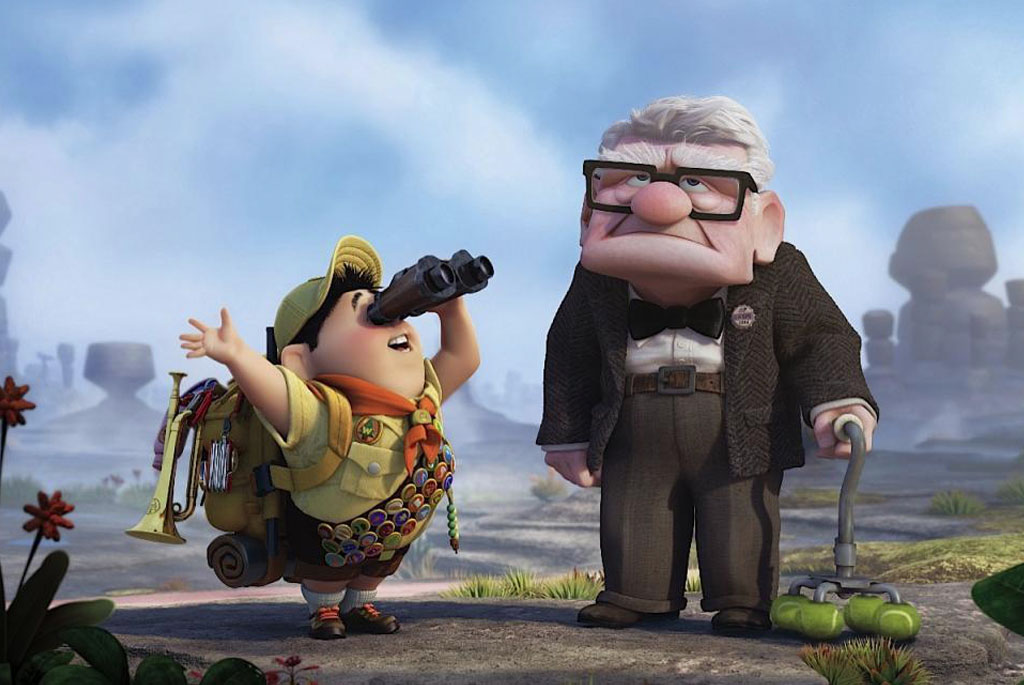 Up might have been rendered as a digital "cartoon" in the vein of Toy Story, but it's anything but a kid's film. A heart-wrenching tale of love and loss, the film follows septuagenarian Carl (voiced to crotchety perfection by Ed Asner) and his young friend, Russell, as they travel to South America together in Carl's house-turned-dirigible (we'll leave it up to your imagination). Up is one of those rare travel films that makes you realize that you're just floating on like everybody else is on this giant, blue orb called Earth, with nothing holding you down except maybe a little gravity. Have a box of tissues handy.
Up in the Air (2009)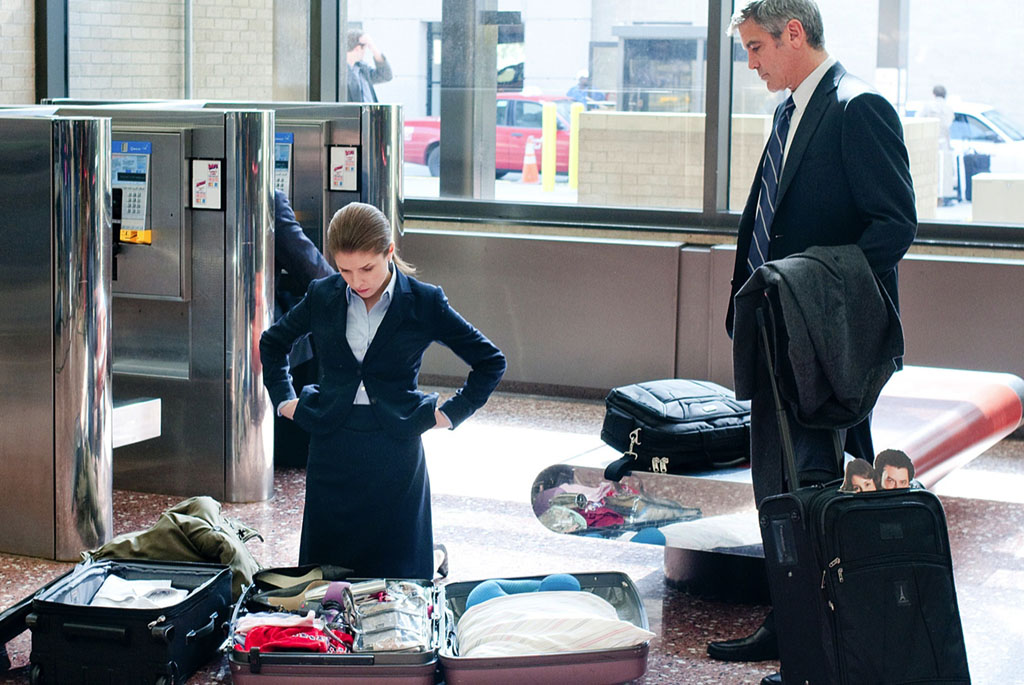 George Clooney stars as Ryan, a "downsizing expert" (i.e., companies hire him to fly all across the country to inform strangers they've lost their job) who loves life on the road. An obsessive frequent flyer, he's also about to reach his goal of getting a million miles. The arrival of a young upstart Natalie (Anna Kendrick) who wants to downsize via video conferencing—possibly eliminating their need to travel—sets the two on the road, for him to mentor her. He also meets Alex (Vera Farmiga), a woman equally in love with her transient life, and the two begin meeting up when their schedules overlap. Natalie's growing disillusionment with the business they're in, along with Ryan's deepening relationship with Alex, begin to challenge his cherished way of life, and make him question what that collection of miles is really worth.
Away We Go (2009)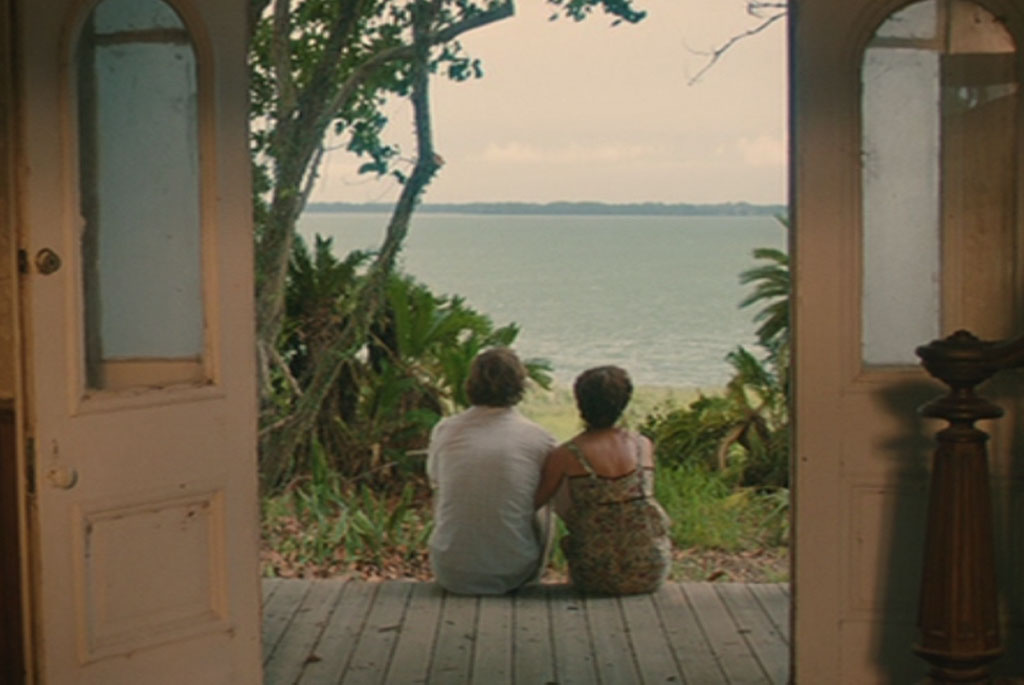 A few months before their baby is due, Verona (Maya Rudolph) and Burt (John Krasinski) decide to take a road trip to find the perfect location to raise their family. Their journey takes them from Phoenix and Tucson to Madison and Montreal, a city that has never seemed more friendly or inviting. The movie is a wonderful tour of North America's cities, as well as a touching tribute to love and family. .
The Trip (2010)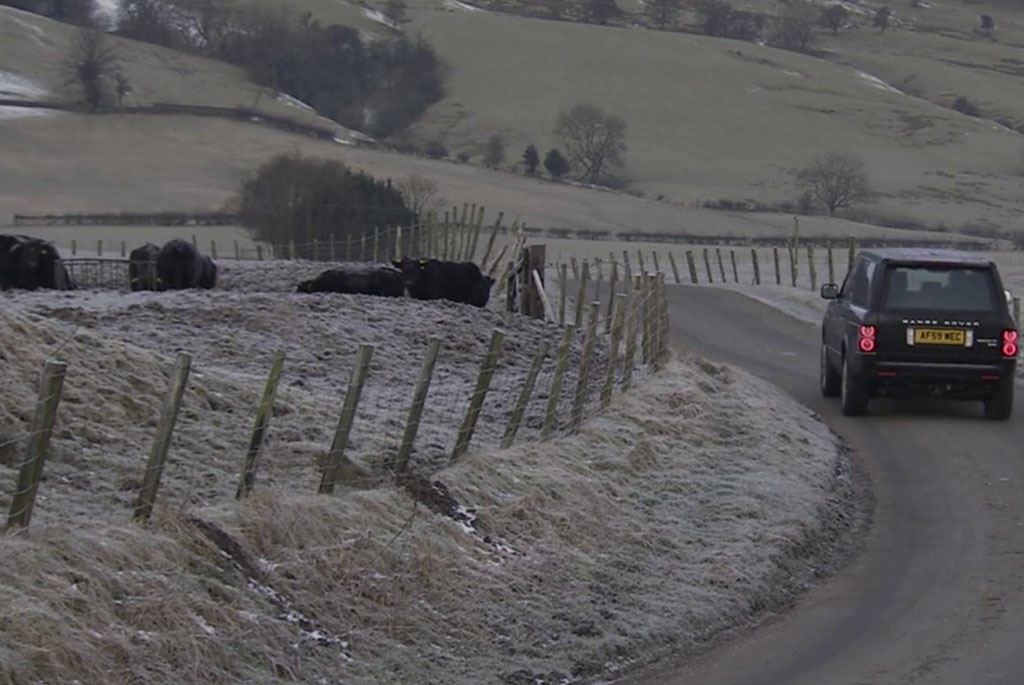 Not quite a buddy comedy—you get the sense that the characters played by British comedians Rob Brydon and Steve Coogan may not even like each other very much—this meandering 2010 film is hilarious nevertheless. Brydon and Coogan road-trip through England to dine in fancy restaurants, all the while one-upping each other's jokes and pondering the meaning of life, death, and relationships. Come for the beautiful shots of the English countryside, but stay for the goofy jokes—particularly the brilliant bit riffing on Michael Caine and Sean Connery impressions.
Midnight in Paris (2011)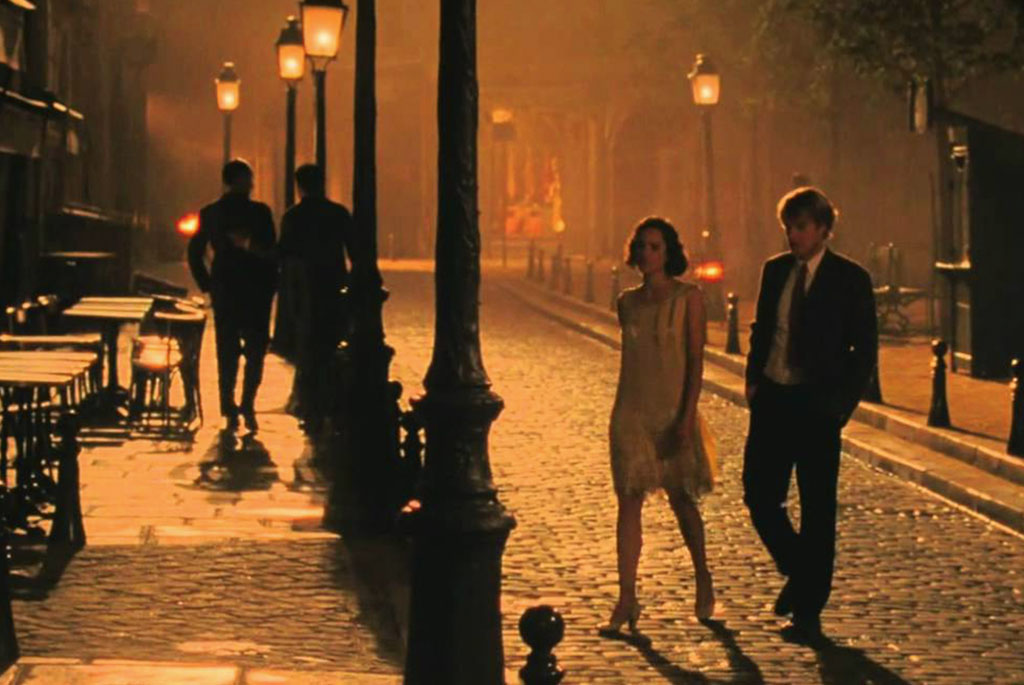 Gil Pender, played by Owen Wilson, is a wide-eyed screenwriter and aspiring novelist on a trip to Paris with his fiancée (Rachel McAdams). Like many tourists in the City of Light, he retraces the steps of Parisian creatives past, drinking coffee (and absinthe) in the same places they once did—until, late one night, a car of these very icons appears, sweeping him back in time to an evening of revelry among the literati of the 1920s. Sure it's time travel, but past or present, Paris always enchants.
The Best Exotic Marigold Hotel (2011)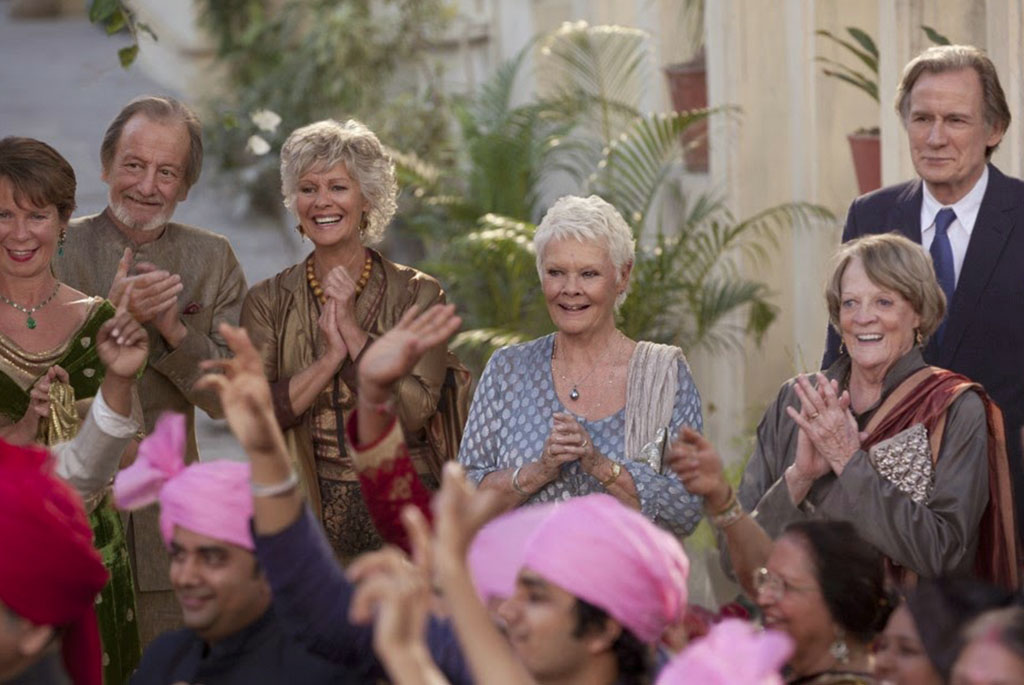 Facing widowhood, and the realities of aging, a handful of Brits decide to flip retirement on its head. Rather than succumb to creaking stairlifts and hospital-grade linens that come with retirement at home, they follow advertisements for the Marigold Hotel in Jaipur, India, which promises grandiose accommodations at a bargain—and an exhilarating second act. Cue tangled love stories, easy laughs, and endearing fish-out-of-water moments delivered by a crowd-pleasing ensemble cast (including Judi Dench, Celia Imrie, and Bill Nighy), who prove how deeply travel can stir us, at any age.
The Secret Life of Walter Mitty (2013)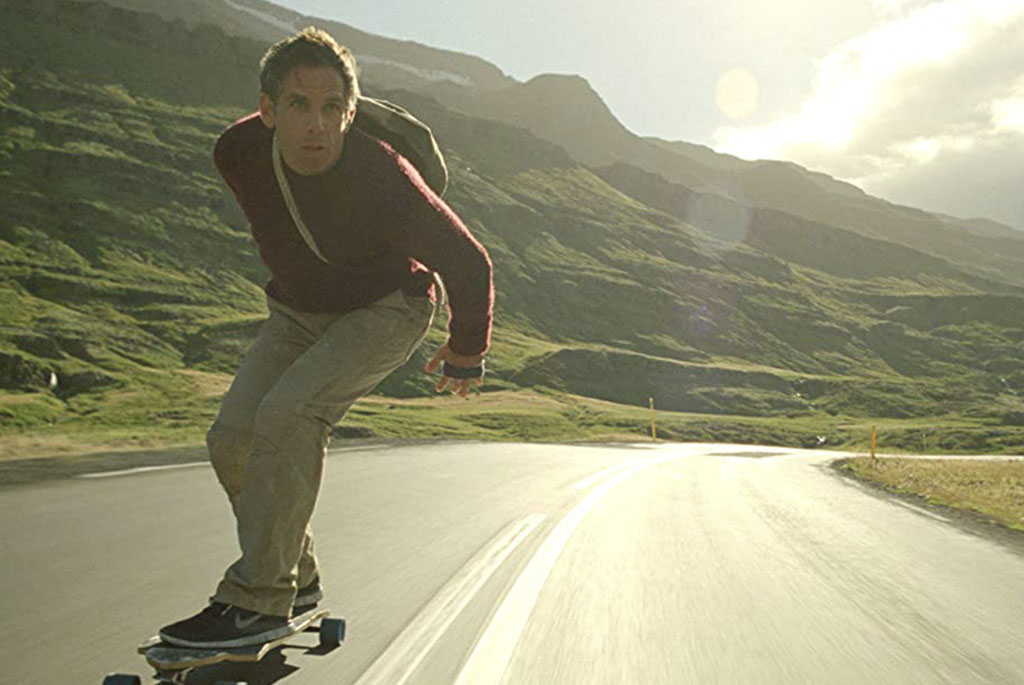 Walter Mitty is the visual embodiment of "wanderlust," following a daydreaming, work-laden Life magazine employee (played by Ben Stiller) as he embarks on a journey his own imagination couldn't have conjured. Looking for one lost, cover-worthy photo slide from renowned photojournalist Sean O'Connell (Sean Penn), Mitty heads from the streets of Manhattan to Greenland to Iceland and even to the Himalayas. It's a stunning, fantastical movie that'll get even an armchair traveler up to the passport office.
The Grand Budapest Hotel (2014)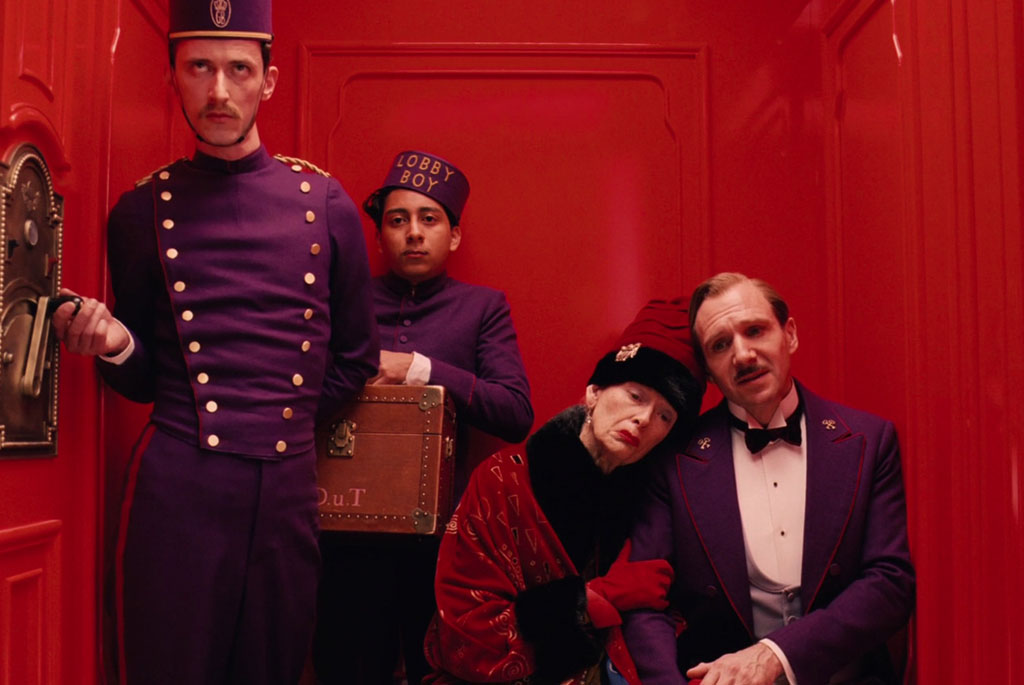 Of all the fictional hotels in the cinematic world, none come close to rivaling the top-notch service of the Grand Budapest Hotel, Wes Anderson's hyper-stylized confection. Complete with a world-class dining room and pink façade, the hotel owes much of its success to Monsieur Gustave (Ralph Fiennes), the most dedicated concierge of all time. Whether he's fighting off murderous armies or providing, er, "company" to the older female guests, it becomes immediately clear that Gustave would truly do anything for his beloved GBH. .
Tracks (2014)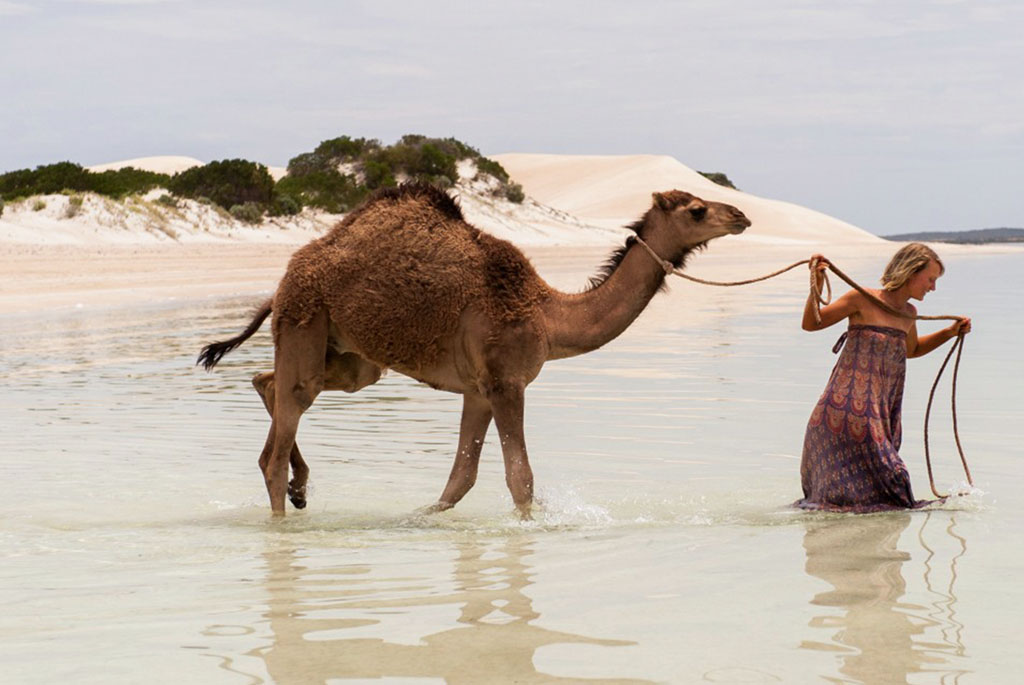 Standing in for real-life writer Robyn Davidson, Mia Wasikowska travels across the breathtaking landscape of Western Australia with only four camels and a beloved dog for company. Her occasional human visitors include a photographer for National Geographic (Adam Driver), an indigenous Australian elder named Mr. Eddy who guides her through sacred lands, and various tourists who come to gawk at the so-called Camel Lady. Davidson's solo trip was beyond the pale for a woman in the '70s, but it's still incredibly inspiring today. We'll just leave the camel-training to someone else.
Wild (2014)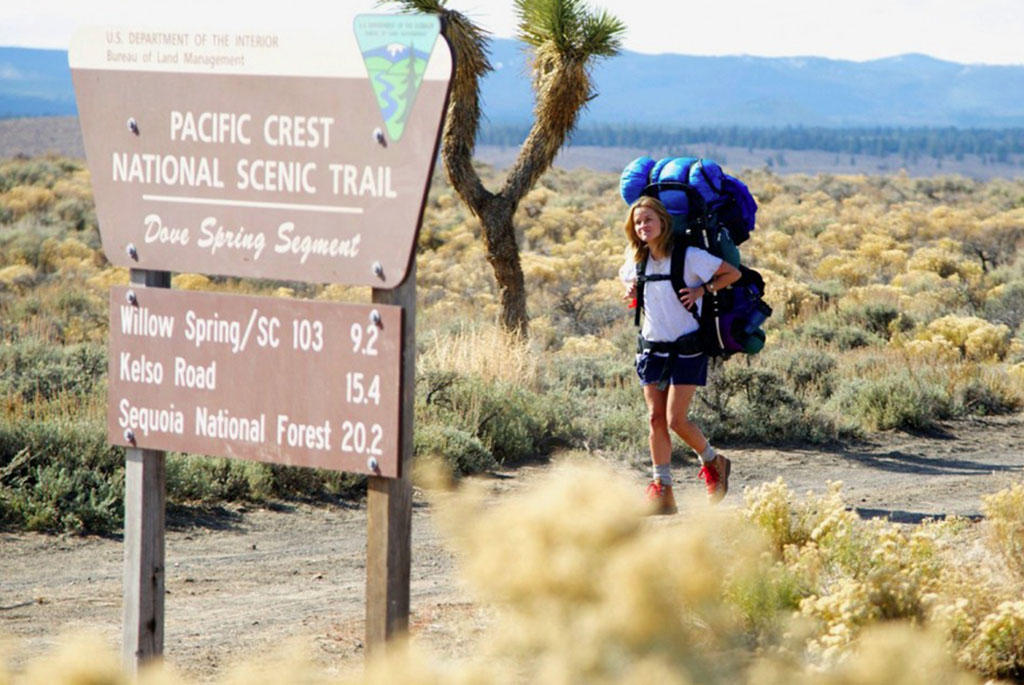 Reese Witherspoon donned a pair of ill-fitting hiking boots and a giant backpack for her role as Cheryl Strayed, a writer who trekked 1,100 miles on the Pacific Crest Trail after the devastating loss of her mother. (The film is based on Strayed's best-selling 2012 book of the same name.) Strayed crosses the dusty Mojave, crazy forests, snowy fields, and muddy trails, losing toenails but gaining mental clarity—or at least self-acceptance—along the way.
Spectre (2015)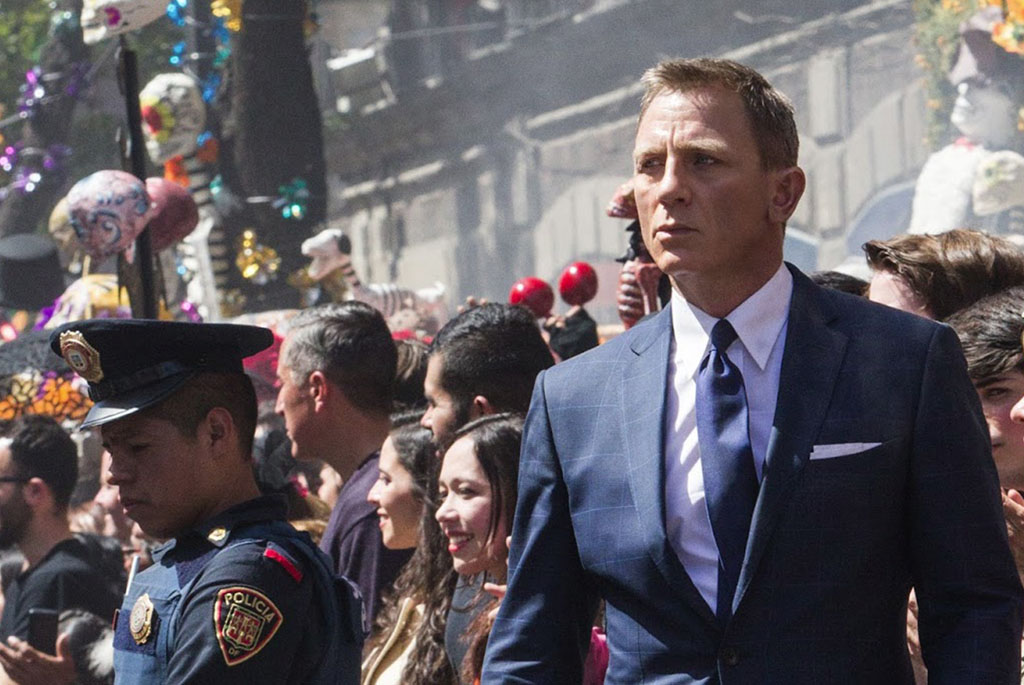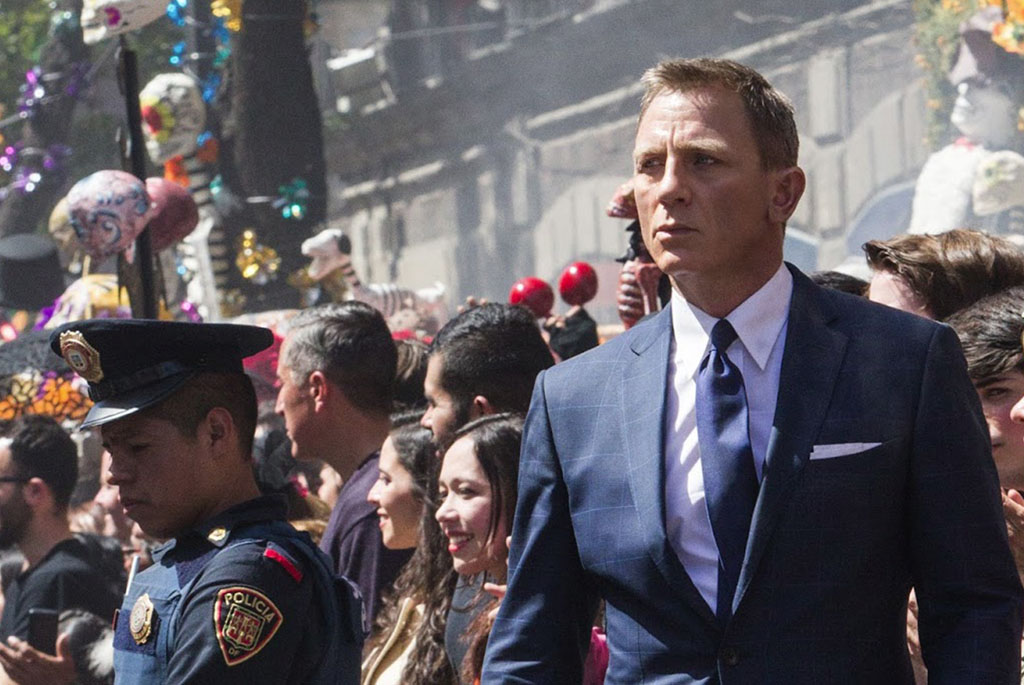 Art imitates life, but this time it was the other way around. The 26th James Bond movie's intro scene follows Daniel Craig through a Mexico City Dia de los Muertos parade that didn't actually exist until enough tourists showed up that the city decided to create one in the movie's image. As in most Bond movies, the plot crosses a multitude of borders, from Austria to Italy to Morocco, as the MI6 agent fights the global criminal organization Spectre and a perfectly villainous Christoph Waltz.
Carol (2015)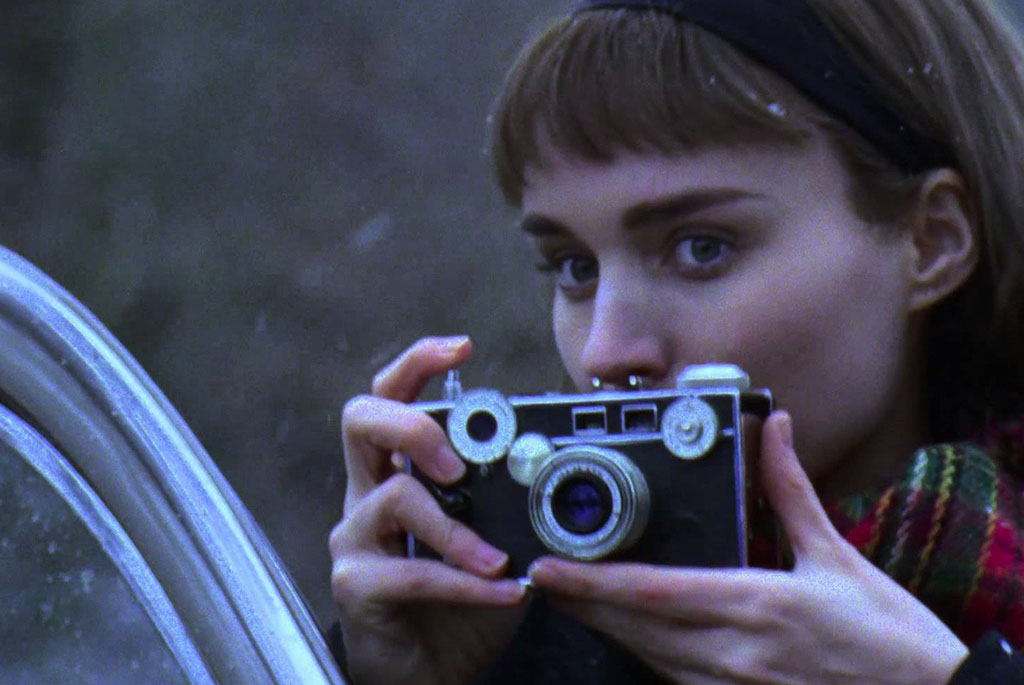 A forbidden 1950s love affair between shop girl and photographer Therese (Rooney Mara) and soon-to-be divorcee Carol (Cate Blanchett) grows stronger on a winding road trip, that takes the couple from New York City through Ohio, Illinois, and Iowa, before reality catches up. The Oscar and Golden Globe nominee is a great period piece as well as a love letter to road trips.
Call Me By Your Name (2017)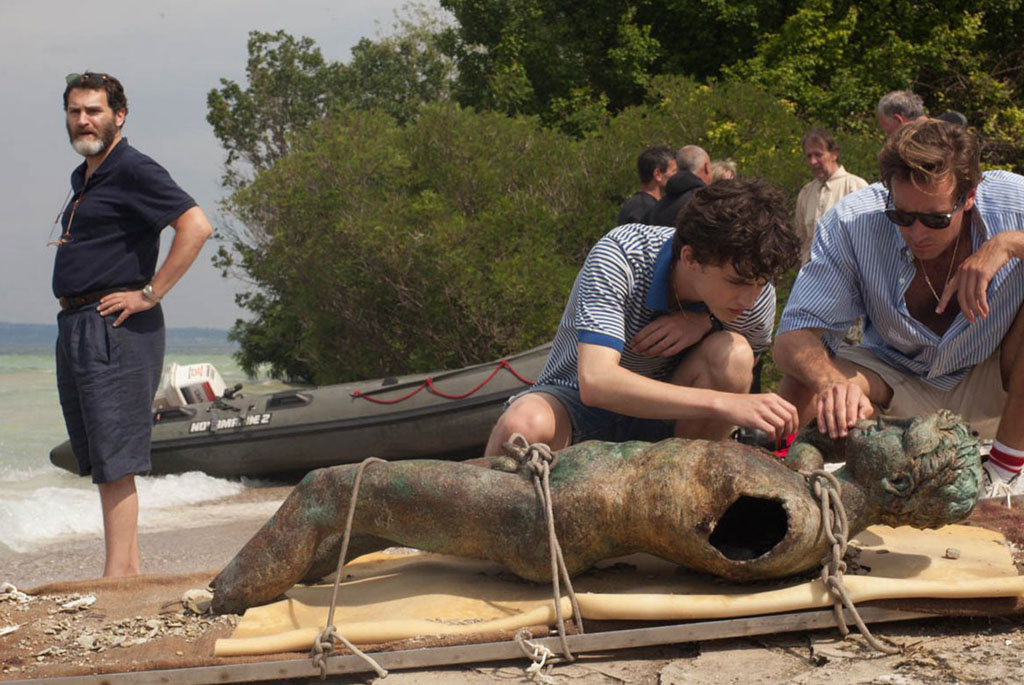 Consider Luca Guadagnino's Call Be By Your Name a starter guide to the Italian countryside life (specifically in Bergamo, and greater Lombardy) you've always wanted: Riding bikes through hundred-year-old piazzas, fossil-diving in Lake Garda, and waking up to a breakfast of soft-boiled eggs and freshly picked peaches.
Roma (2018)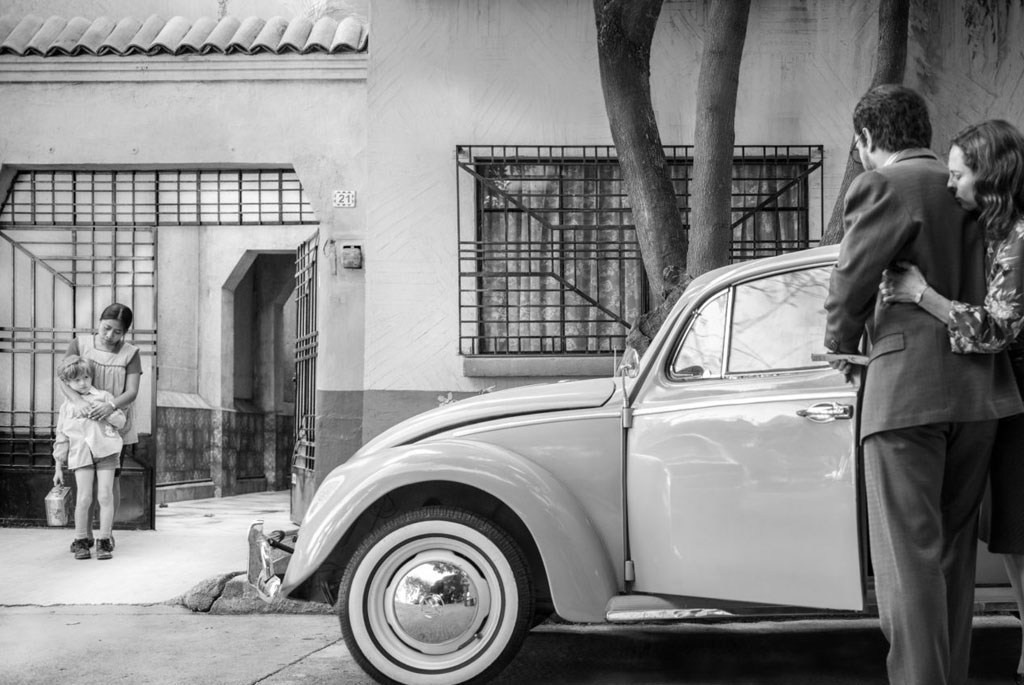 Another Mexico-based film directed by Alfonso Cuarón, Netflix's Roma follows the story of Cleo, an indigenous woman working as a maid in 1970s Mexico City (Cuarón hometown). The sweeping black-and-white masterpiece provides glimpses of CMDX's Colonia Roma neighborhood, complete with shuttered house-fronts and laundry fluttering on clothes lines across the rooftops. While Colonia Roma is a tad more gentrified today (think lots of coffee shops and Airbnb properties), Cuarón's film perfectly captures the neighborhood he grew up in some 50 years ago. .
Crazy Rich Asians (2018)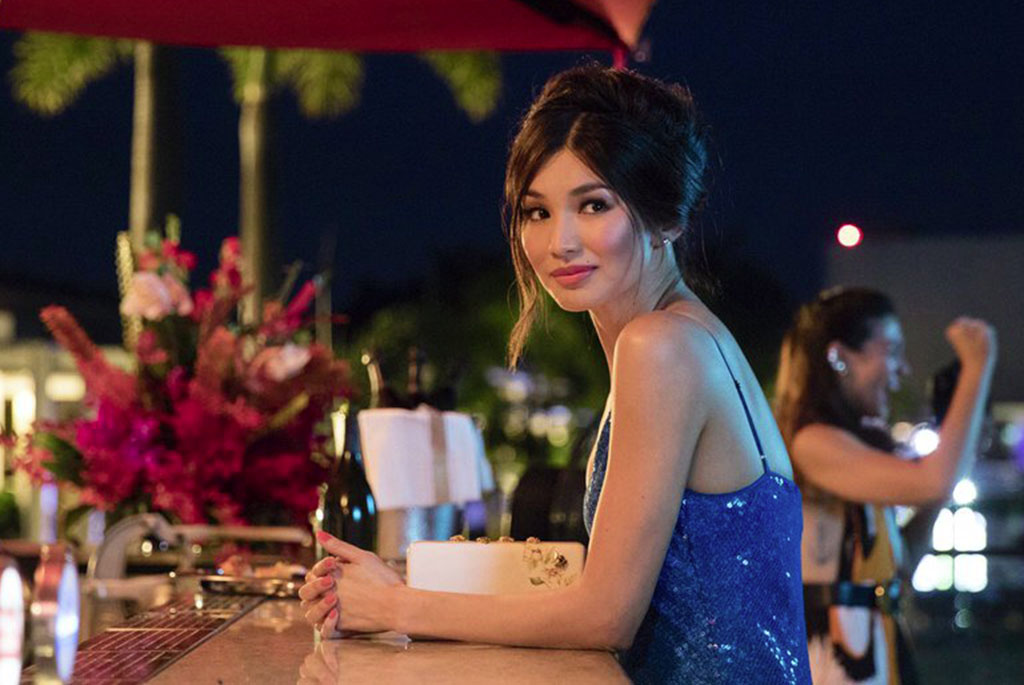 Crazy Rich Asians tells the story of Rachel Chu, a Chinese-American professor who travels to Singapore to meet her fiancé's wealthy family. The world of Singapore's old-money elite is filled with yacht parties and royal weddings, but between all that extravagance, Rachel—and viewers—get glimpses of the city's greatest hits: Gardens by the Bay, the infinity pool of Marina Bay Sands, Chinatown's pastel-colored shophouses, and allll the hawker center street food. If you saw the movie and immediately started researching your next trip to Singapore, you're not alone: Orbitz reportedly saw a 20% spike in inquiries to the city in the week following the movie's premiere. Now if only we could figure out how to spend the night in the Young family mansion… .
Midsommar (2019)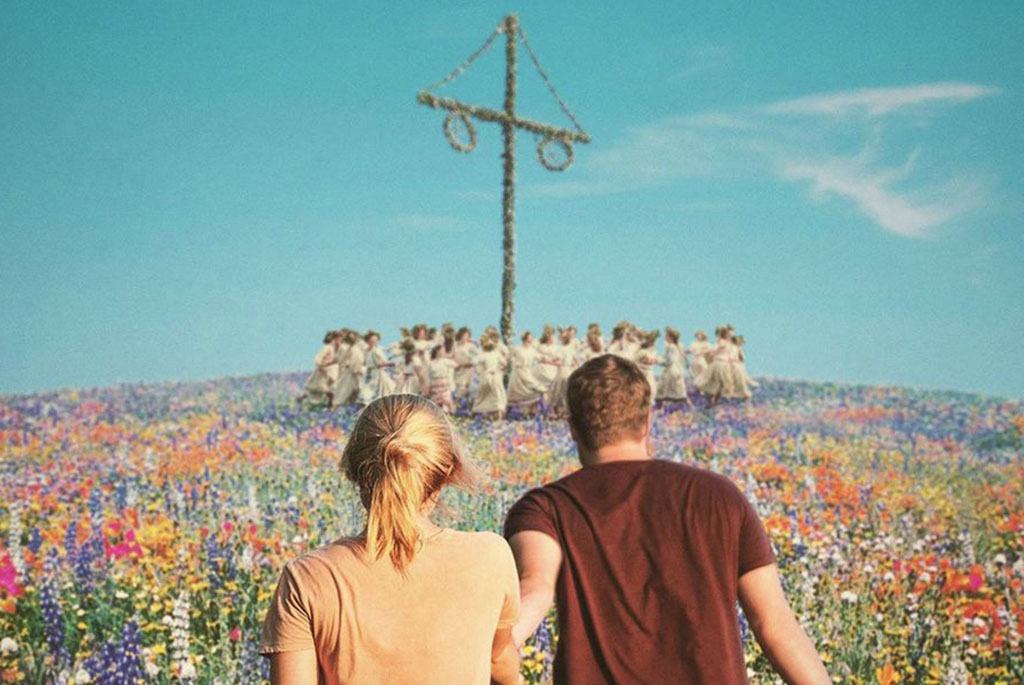 Midsommar was easily one of the most discomforting movies of 2019. But two things shone beautifully through all the creepy cult rituals: Florence Pugh's performance, and the sunny countryside of Sweden. (Most scenes of the Hårga village were actually filmed just outside of Budapest, but the filmmakers definitely tricked us into wanting to visit Sweden in June.) Scandinavia's famous midnight sun was used as a tool to warp time and unsettle viewers, but it sure did shed some serious light on northern Sweden's decorated farmhouses, verdant meadows, and coniferous forests. Just stay away from the mushroom tea, and you'll be fine. .
The Farewell (2019)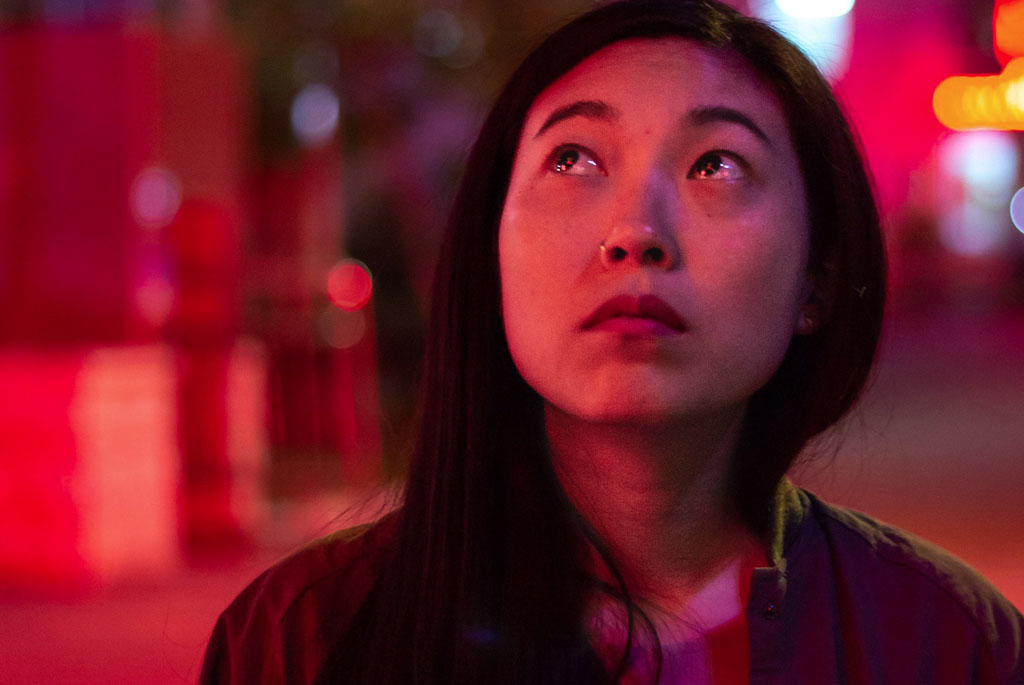 Golden Globe award–winning Awkwafina stars in this movie about the Chinese-American experience, the power of family, and the importance of levity in the face of grief. The movie follows Billi (played by Awkwafina) as she heads from her home in New York City to visit her grandmother and extended family in Changchun, in northeast China. Visiting under the guise of a wedding—and the reality of a secret cancer diagnosis for her grandmother, Nai Nai—Billi struggles to adjust to mainland Chinese life, and the reality that her grandmother may not always be around. It's absolutely a tear jerker. But it's also funny, sweet, and ultimately heart-warming, with the lives of first-generation Americans and daily life in China taking center stage.
Once Upon a Time…in Hollywood (2019)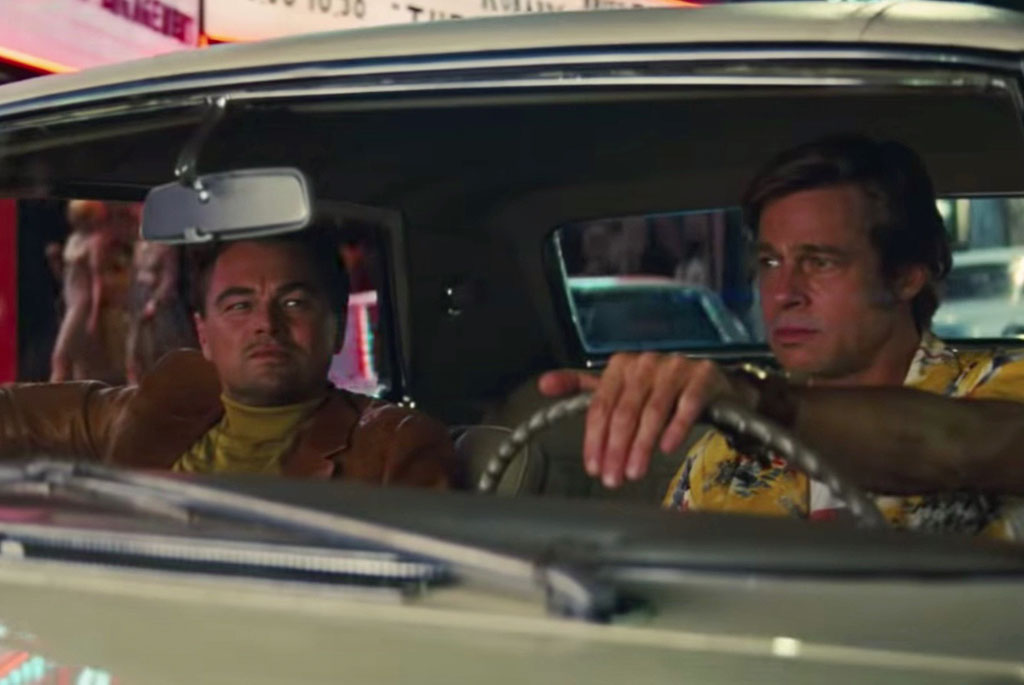 Quentin Tarantino's films tend to focus more on plot and character development than setting, but the director still knows how to incorporate location into his complex storylines. (I'd lie if I said the Kill Bill movies didn't make me want to visit Japan even more than I already did.) The best example of this technique can be seen in his latest movie, Once Upon a Time…in Hollywood. Rather than relying on mood and language alone, Tarantino uses slow pans across Hollywood Boulevard and backdrops of recognizable sites like Westwood Village to give us a (slightly fantastical) sense of Los Angeles in the late 1960s. Many scenes were filmed in still-standing bars in restaurants, in case you want to recreate some of the less murder-y storylines for yourself.
For information on traveling to this locale and or additional information on this or any other article please contact us
here.
Or call tel: +1. 305.445.7791