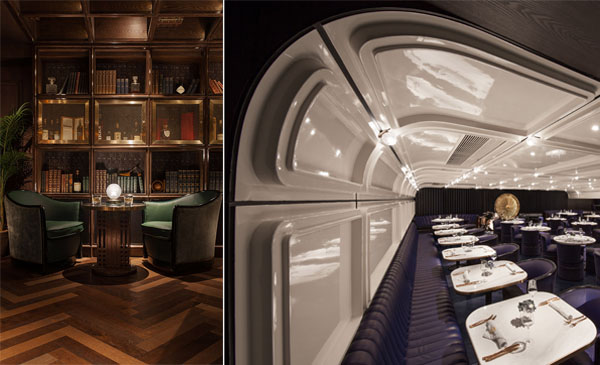 Hong Kong: Secret Bars The Foxglove (Kingsman Secret Service Style)

Secret bars are nothing new, of course, but very few have mastered the quirky yet elegant style of the newly opened Foxglove tucked away on Duddell Street, at the heart of Hong Kong's Central district.

From the team who bought us the cooler-than-thou Mrs Pound, Foxglove, is a 1950s-style watering hole serving up classic cocktails. The speakeasy-style lounge bar is accessible only via an unmarked entrance hidden inside a walk through boutique of classic hand-made Fox umbrellas showcased Kingsman-secret-service-style within sleek brass-edged wall cabinets.

For information on traveling to this locale and or additional information on this or any other article please contact us

here.

Or call tel: +1. 305.445.7791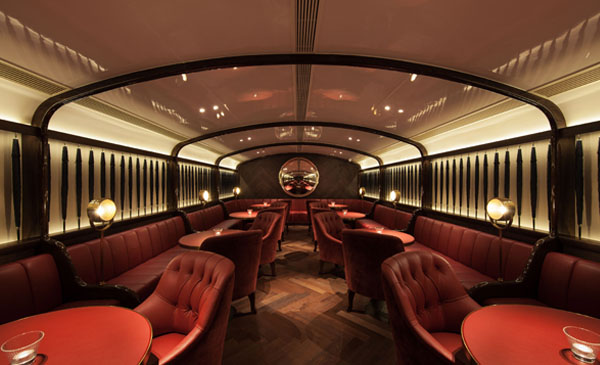 Inside, the creative interiors by Hong Kong designer Nelson Chow pay homage to a fictitious globetrotting English gentleman with a theatrical blend of gentlemen's private club and intimate jazz bar. Think low-lit moody lighting, bespoke ink-blue leather and wood furnishings and a sculptural cream lacquer ceiling that wraps around the cocktail bar. Even the washrooms have been given a whimsical touch with ship cabin-style doors and mirrors.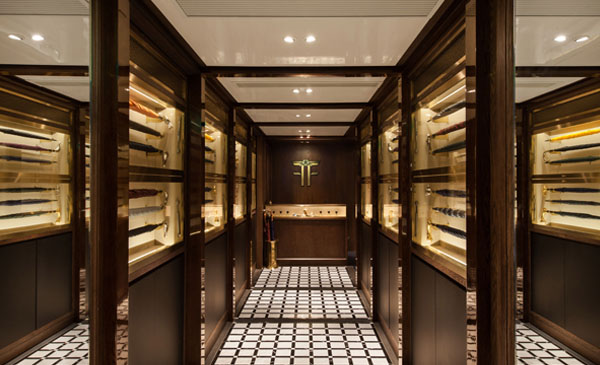 The Narnia-like experience continues with two private rooms, again accessed via secret entrances. The first features an arched ceiling reminiscent of a vintage First Class train cabin, a dramatic blood red palette, walls lined with Fox umbrella stems, and classic car-inspired bespoke design lamps.
Apart from the original cocktails (like the 'Bitter Truth', a warming concoction of Kraken black spiced rum with Angostura bitters, orange and lime), the design highlight is the VVIP room decorated in an emerald green palette, with seductively comfortable leather club chairs, and walls and ceiling clad in book-lined shelves.
If you know the story behind Mrs Pound, you'll soon notice there's a pattern emerging in the quirky little yarns spun to accompany the team's themed establishments. Here, the bar is supposedly 'inspired by the globe-trotting adventures of an English gentleman' (the enigmatic Frank).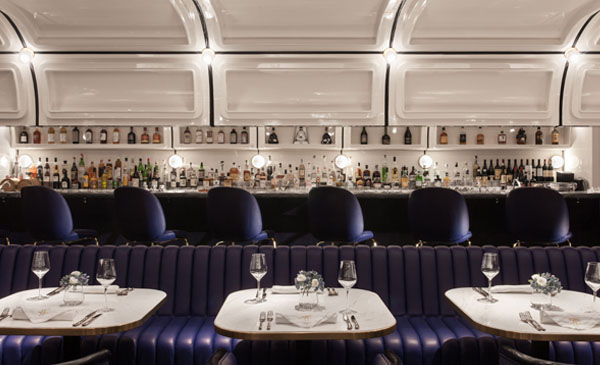 Upon entering, we're transported back to the fabulous 50s with an interior reminiscent of the luxurious first class airplane cabins of that era. We almost expect there to be curls of cigarette smoke in the air and Don Draper-esque executives flirting with flight attendants. Though none of these things are actually happening, thanks to the interior details, we quickly conclude Foxglove successfully nails the theme as well as the atmosphere.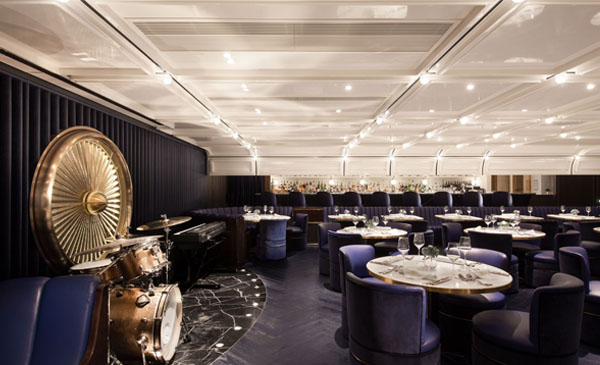 Cocktails are split into three sections and we decide to begin with the 'Homage to Prohibition' section and go for the Bitter Truth ($130). The Angostura bitters marry perfectly with the Kraken black spiced rum and the spices are mellowed by the astringency of the orange and lime. A wonderful cocktail, it conjures memories of Christmas, as does the Guatemala Fashioned ($150). This twist on an old fashioned is a warming tipple, owing to the Zacapa rum, and reminiscent of a toddy. In stark contrast, the Rhubarb ($130) is a saccharine slap in the face. Though smooth, the agave nectar drowns the Belvedere vodka for an end result that's like chugging liquidised alcoholic sweets.
Foxglove is still finding its feet, but it manages to execute the 1950s theme competently and without falling foul of prioritizing concept over quality. With a few tweaks, it has the potential to earn the same hipster credentials that big sister Mrs Pound already
By Catherine Shaw
For information on traveling to this locale and or additional information on this or any other article please contact us
here.
Or call tel: +1. 305.445.7791