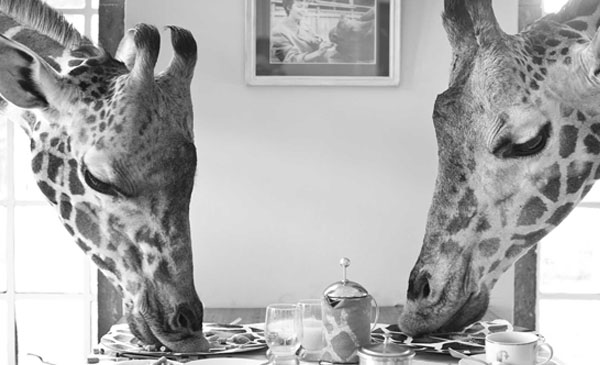 Giraffe Manor, Nairobi | A Kenyan sanctuary that protects the endangered Rothschild subspecies

A Kenyan sanctuary that protects the endangered Rothschild subspecies, who aren't shy to nab a treat from your hands (or lips). Set on 12 acres of private land within a 140-acre indigenous forest, Giraffe Manor is an ivy-covered 1930s colonial mansion-turned-hotel, with stunning art deco interiors to match.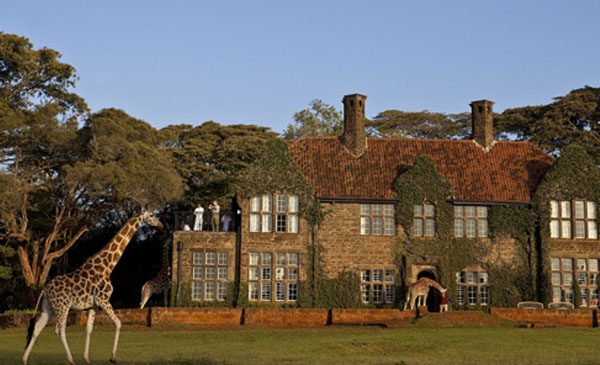 But the true stars of this classic Kenyan home are the 10 rare Rothschild giraffes that roam the property—and aren't shy about sticking their long necks straight through windows, doors and balconies in search of a nutritious treat. Here, feeding the wild animals is actually encouraged.
The giraffes—some of which are the third and fourth generations to live at the Manor—approach at daybreak, around 7AM. As guests fill the dining room for breakfast, rounded multi-pane period windows are flung open and the gentle giants boldly poke their 12- to 16-foot-high heads inside, mingling with the chandeliers. They'll dine on healthy pellets off a plate at your table if you'd like (so watch your coffee).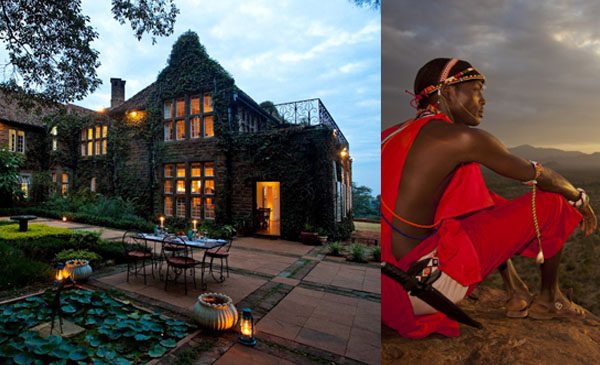 If you're lucky enough to stay in one of the two rooms that include an outdoor terrace above the dining area—the "Daisy" or "Betty" rooms—simply slide out of your four-poster bed and the giraffes will snack from your fingers while you're still in slippers.
For an even closer encounter, put a pellet between your lips to receive a "kiss" as it's nabbed away by an 18-inch long black tongue. Yes, a bit of sticky giraffe saliva is involved, but it's all part of the fun.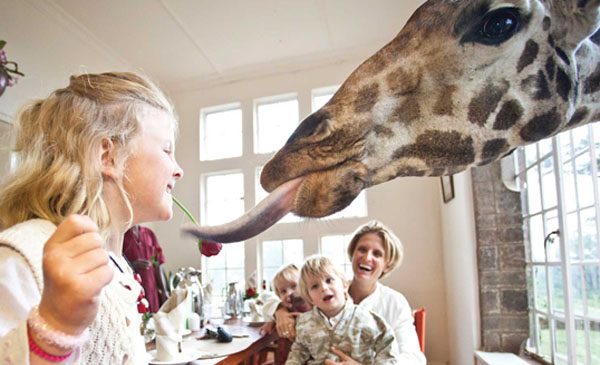 The giraffes' daily pilgrimages to the manor—they come again at 5PM for "high tea time," jokes the staff—is a habit passed down through generations, says Jessica Pattison, Operations Manager of The Safari Collection, which owns Giraffe Manor. These particular Rothschild giraffes are part of a breeding program started in 1979 by the African Fund for Endangered Wildlife (AFEW), established by the manor's former homeowners, Kenyan citizens Jock and Betty Leslie-Melville. The giraffes breed naturally in the sanctuary, and calves born are introduced into the wild at two years of age. Giraffes as a whole aren't endangered, but loss of habitation caused the population of this particular subspecies to once drop as low as 80.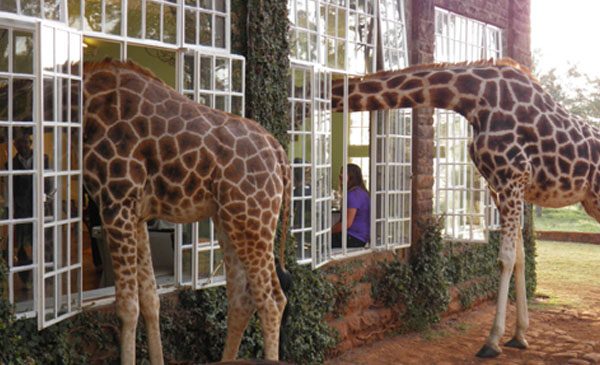 Rothschilds remain the second-most endangered giraffe, with counts now hovering around 1,100. With an incredibly long gestation period—single pregnancies last a whopping 15 months—their rehabilitation is a slow and arduous process. "Only about 25% of giraffe babies make it. They're surprisingly fragile," says Pattison. However, since the breeding program began, the AFEW has introduced over 50 giraffes to Kenya's protected areas. AFEW headquarters, popularly known as the Giraffe Center, is a short walk from Giraffe Manor, and the two continue to work together to observe and safeguard the herd.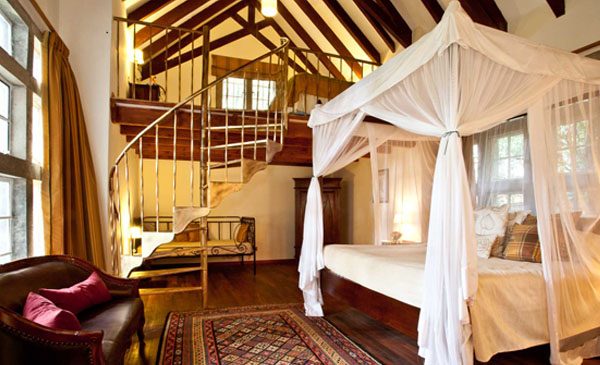 No day at the Manor is ever the same, says Pattison, who lived at the property for four years and still works from an on-site office. "We once had a comical Sunday morning breakfast where the main male giraffe slipped in the waterhole in front of the house. It can be dangerous for them if they fall and don't get up because of their blood circulation, so we rallied the entire staff—about 20 people, chefs and all—to help pull him out, since he just couldn't get his footing," she recalls. The male eventually stood tall once more, to the cheers of the watching crowd.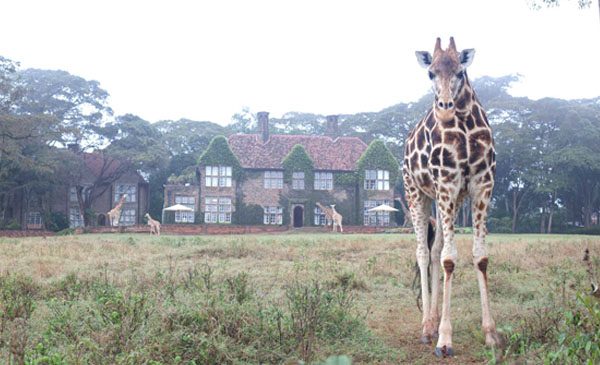 Giraffe Manor is a short distance from Nairobi, located in the Langata suburb with the city skyline visible beyond the sanctuary's trees. Full-board stay includes all meals and house wine, beer, and spirits, plus airport transfers, transfers to local attractions, and entry to the AFEW Giraffe Center, from $524 per person. Six rooms in the original manor, plus another four in the newer Garden Manor, accommodate up to 24 guests.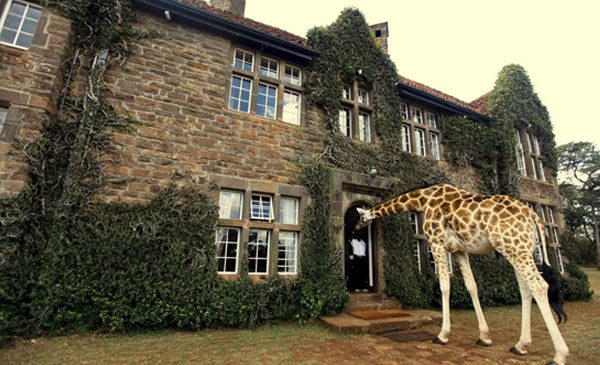 by Kelly Phillips Badal
For information on traveling to this locale and or additional information on this or any other article please contact us
here.
Or call tel: +1. 305.445.7791