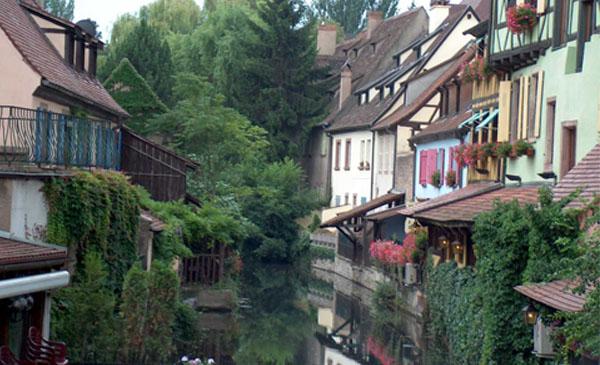 Europe's Most Beautiful Villages – Colmar, France

From the Alps to the Mediterranean, these frozen-in-time European villages will make you appreciate the beauty of taking it slow.

The notion of postcard-perfect villages steeped in old-world charm has inspired centuries of travelers to fan out across Europe, seeking its secluded hamlets.

Colmar
A similar sense of discovery is the major draw in overlooked regions that house pint-size gems like the Alsatian village of Colmar, France, where bakeries sell both croissants and kugelhopf.

Colmar lies between Basel (French: Bâle) and Strasbourg. There is a direct train connection from both cities. If you arrive from the German side, there is a bus leaving near the border at Breisach (to which there is a direct train from Freiburg). The bus-stop is located directly in front of Breisach train station. If you are visiting from Freiburg, it is cheaper to get a RegioElsassTicket, as it is valid for this bus, as well as the entire RVF (Regio-Verkehrsverbundes Freiburg) network.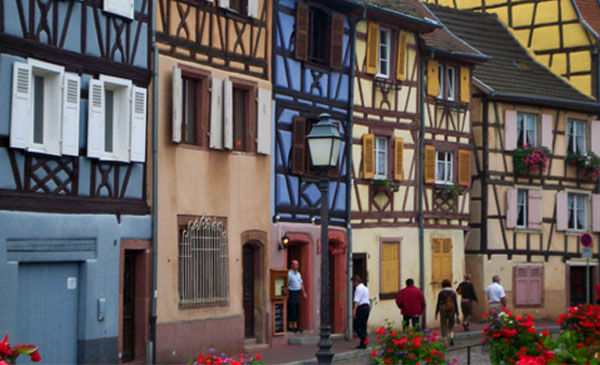 By air
If you arrive by plane you will probably use one of the closest airports: Euroairport at Basel (with a variety of low cost flights) or Strasbourg (with none). Other airports in the area are Baden Airport, Stuttgart and Zurich.
Colmar's old town is the main attraction if you come to Colmar. It is stunningly beautiful and well preserved. You should allow yourself a day to stroll along Colmar's old streets and many many shops.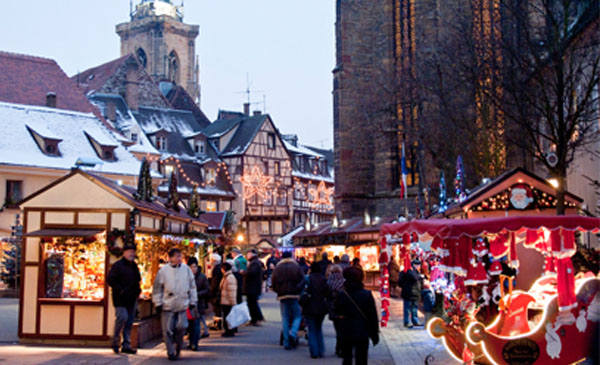 Maison des Tetes (House of the Heads). A Renaissance building decorated with faces, and the Pfister House, a marvellous old wooden house, one of the oldest in Colmar.
Maison Pfister (Pfister House). A beautiful 16th-century building, partly wooden, with great wall paintings.
Dominican Church. Worth visiting only because of a famous Schongauer painting. It costs 1.50 euros (2013) to get in. The painting is very beautiful and so is the church, but skip this if you are pressed for time.
St. Martin Church. A large church entirely made of pink stone.
Unterlinden Museum. A most interesting museum situated in a medieval convent near the tourist information center. Entrance costs 7 euros (2010), but this includes an excellent audio guide for many of the paintings. The museum exhibits objects of very different types e.g. furniture, armour, paintings, knitted carpets, and silverware, but its highlight is definitely the Isenheim altarpiece by Gruenewald, a revolutionary Alsatian Renaissance painter. Even if you are not much into art it is still shocking to see how modern and inventive this painter was. The collection also includes paintings by Holbein the Elder, Renoir, and Picasso. The museum also shows some very interesting touring exhibits and also musical events. The locals are very proud of this museum and many people turn out for the openings of exhibits.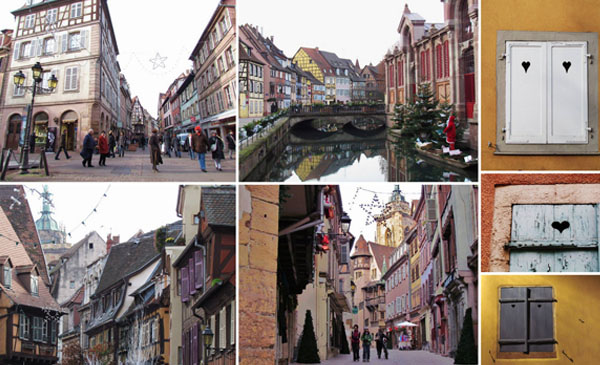 Bartholdi Museum. A museum dedicated to the sculptor of the Statue of Liberty, who was native to Colmar.
La petite Venise (Little Venice). Enjoy this little corner of the city; with small canals reminiscent of Venice, Italy. 30-minute boat excursions are available.
Bartholdi College (Lycée Bartholdi), 9 rue du Lycée. Located near the Little Venice and dating back to 1698, it is worth a sight. If you are brave enough to go inside, you will be able to see one of Auguste Bartholdi's original sculptures : "Genie funebre". Make sure to keep an eye out for dates painted onto the side of buildings. Some of the oldest date back to the 1300's.
Wandering about Colmar's old streets is the best way to explore it. There is a variety of shops of different sorts. The Alsatian cuisine is also omnipresent (in restaurants as well as specialist stores). Take a boat trip on the canal from Little Venice.
Reaching some of these European beauties requires extra effort, yet the rewards are dazzling. Your eyes will thank you.
For information on traveling to this locale and or additional information on our strategic approach to travel management and corporate travel management (CTM), leisure travel and or any other article please contact us
here.
[/note]