Hertz Launches New Ultra Luxury Car Fleet

When it comes to choosing a rental car, I'm always spinning my wheels, trying to balance comfort and price, and always ending up with something as sensible (read: boring) as a Chevy Aveo or Nissan Versa. Yeesh! What am I—a bank examiner or something? Now I have every reason, if not necessarily the funds, to don a pair of Tod's Gommino driving shoes and Brooks Brothers deerskin driving gloves (and perhaps a rueful smirk) and step behind the wheel of a real mean machine, thanks to Hertz's new DreamCar program, which launched this week.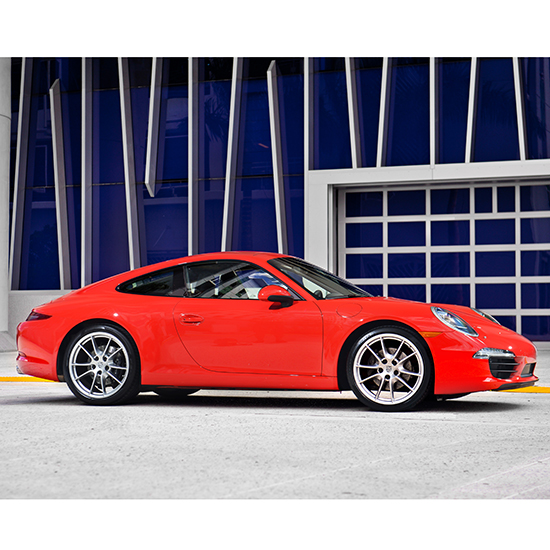 Other rental-car companies sometimes offer "specialty" vehicles, but they're nothing compared to what's available in the nationwide Hertz promotion. Some sample cars and daily prices: Porsche 911 (see photo), $350; Aston Martin Vantage, $1,000; Ferrari F430 Spider, Lamborghini Gallardo, or Bentley Continental GT, $1,500. Other available models, depending on location, include Tesla Model S, Cadillac CTS-V, multifarious Mercedes-Benzes, and my personal favorite, the SRT Viper.
Of course, travelers who rent cars like these can't be expected to stand in line at the rental counter to pick up their golden chariots. Oh, no. Instead, a species of person called a "Hertz Executive Client Concierge" will greet Dream Car renters in the airport and usher them to the vehicle or, on request, deliver the ritzy ride to a customer's doorstep.
The Hertz Dream Cars are currently available in Florida (including Miami, Fort Lauderdale, Orlando, Tampa, and West Palm Beach). In the coming weeks, the program will roll out in cities including Los Angeles, Dallas, New York, Chicago, Boston, and Phoenix—35 major markets altogether. Gentlemen (and ladies), start your engines.
By Mark Orwoll Driving + Car Rentals, Luxury, Travel News Comments Travel + Leisure. You can follow him on Twitter @orwoll and Like him on Facebook.
For information on traveling to this locale and or additional information on our strategic approach to travel management and corporate travel management (CTM), leisure travel and or any other article please contact us
here.