More: 5 Trips Inspired by Your Favorite Authors

There are some authors that are forever tied to specific locations: Jack Kerouac: North Beach, San Francisco. Maarten Troost, Vanuatu. Ernest Hemingway, Havana, Cuba and Hunter S. Thompson, Aspen, Colorado. And there's no better way to pay tribute to these luminaries than by following in their footsteps—literally. Visit home towns, tour cities of inspiration, or walk the steps of fictional characters to breathe new life into these writers' timeless words.

For information on traveling to this locale and or additional information on this or any other article please contact us

here.

Or call tel: +1. 305.445.7791

Julia Child: Rouen, France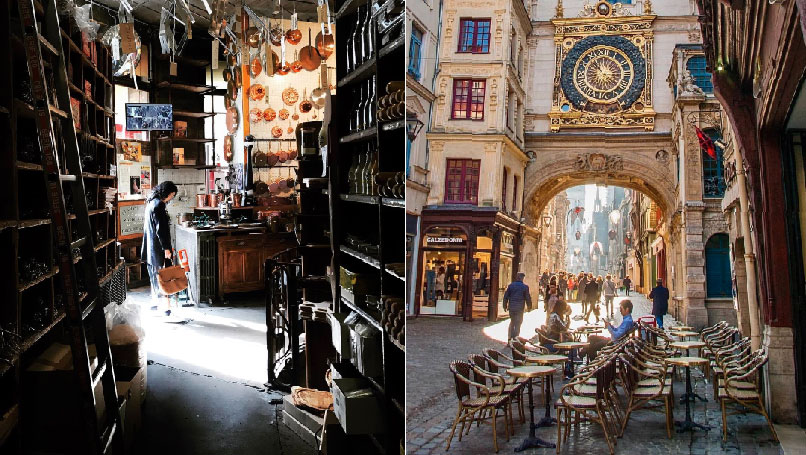 Paris is the perfect starting point to feel Julia Child's presence. It was here that she studied at Le Cordon Bleu, and you can attend one of their many culinary workshops during your visit. Another activity? Exploring the narrow aisles of E. Dehellerin, where Child often shopped for kitchen supplies. But it was in the smaller French city of Rouen where she first found her fondness for fine foods. As described in My Life in France, the lunch she and her husband shared at La Couronne upon arriving in 1948 was "the most exciting meal of my life."
J. Maarten Troost: Vanuatu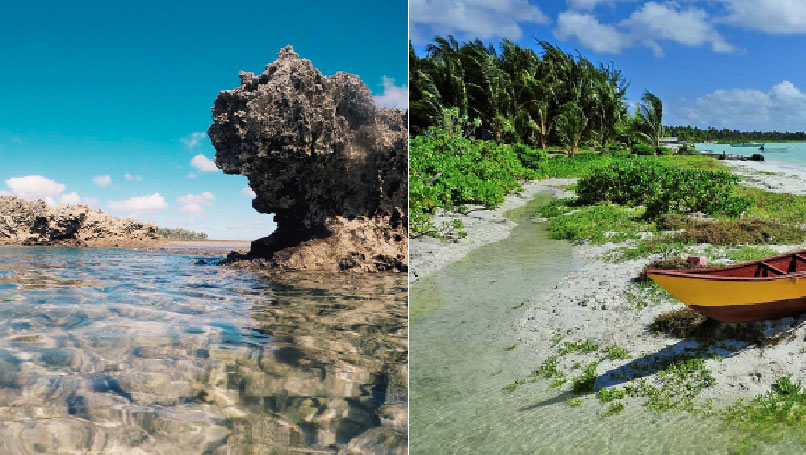 J. Maarten Troost spent two years in Kiribati, when his then-fiancé accepted a position on the island, during which time he wrote The Sex Lives of Cannibals. He ended up returning to the Pacific, this time landing in Vanuatu and penning Getting Stoned with Savages: A Trip Through the Islands of Fiji and Vanuatu. To experience Vanuatu Troost-style, you'll need to immerse yourself in the culture of the island and stay a bit off the tourism grid. Head to the capital city of Port Vila and immerse yourself in the daily markets. Of course, if you are looking for beautiful beaches and adventure, Fiji won't disappoint either.
"No one who claims this to be a small world has ever flown across the Pacific." —J. Maarten Troost, The Sex Lives of Cannibals: Adrift in the Equatorial Pacific
Jack Kerouac: North Beach, San Francisco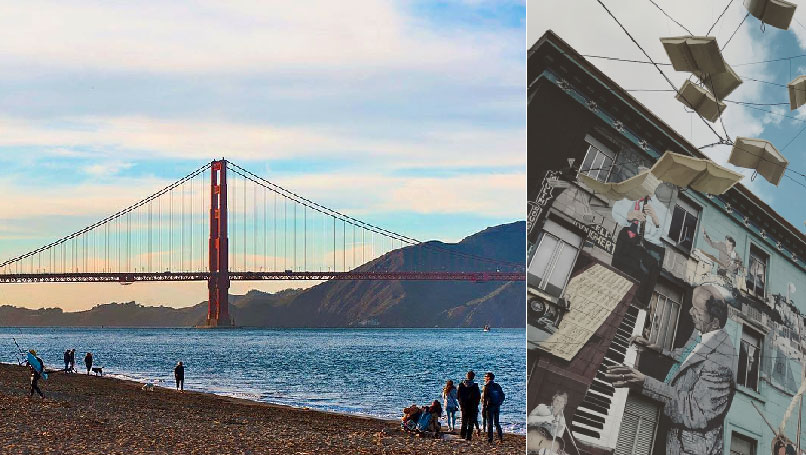 Although he never resided in the city, Jack Kerouac, a pioneer of the beat generation and forefather to the hippie generation, features San Francisco in one of his most widely read books, On The Road. Today, the city's North Beach neighborhood is essentially a Kerouac temple—you'll see artwork and window displays at every turn. It is home to The Beat Museum, where you will find memorabilia and original manuscripts of the author's. Don't leave the neighborhood without seeing the 60-foot-long, pedestrian-only thoroughfare, Jack Kerouac Alley. You can follow the poetry-inscribed bricks to City Lights Bookstore, where Kerouac would often hang out with the likes of Neal Cassady and Allen Ginsberg.
"Nothing behind me, everything ahead of me, as is ever so on the road." —Jack Kerouac, On the Road
For information on traveling to this locale and or additional information on this or any other article please contact us
here.
Or call tel: +1. 305.445.7791
Ernest Hemingway: Havana, Cuba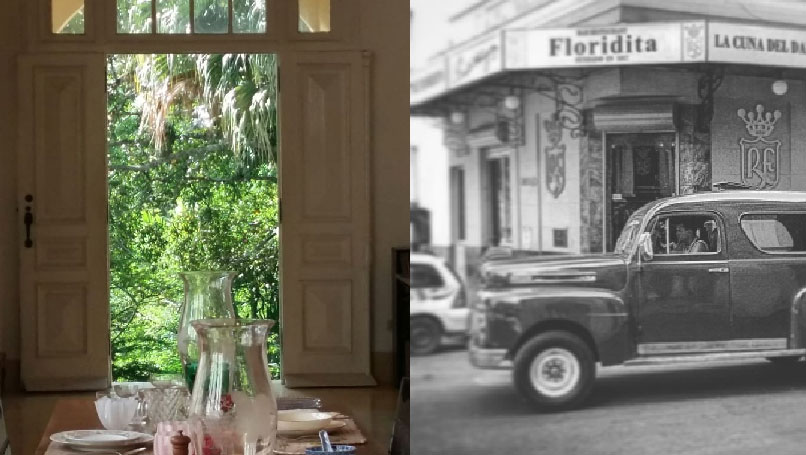 With the ability for Americans to travel to Cuba comes comes a new way to experience a piece of Ernest Hemingway, as he penned seven of his books there (including For Whom the Bell Tolls and The Old Man and the Sea). Ten miles outside of Havana is Hemingway's former home, now a Cuban government-run museum called Finca Vigía ("Lookout Farm," named by Hemingway). It is here that he wrote his Pulitzer Prize- and Nobel Prize-winning novel, The Old Man and the Sea. The 23-karat gold Nobel Prize medal resides at the Sanctuary at El Cobre, where it has been (with the exception of a short period when it was stolen and returned) since Hemingway gifted it to the people of Cuba. While on the island, you would be amiss not to pick up a fishing pole—or at least be a spectator at the fishing event that Hemingway founded, the annual Ernest Hemingway International Billfish Tournament, one of the oldest fishing tournaments in the world (usually held in May or June). After a long day casting lines, head over to one of Hemingway's two favorite watering holes, La Floridita or La Bodeguita, and enjoy a cocktail.
"Then he looked behind him and saw that no land was visible. That makes no difference, he thought. I can always come in on the glow from Havana." —Ernest Hemingway, The Old Man and the Sea
Hunter S. Thompson: Aspen, Colorado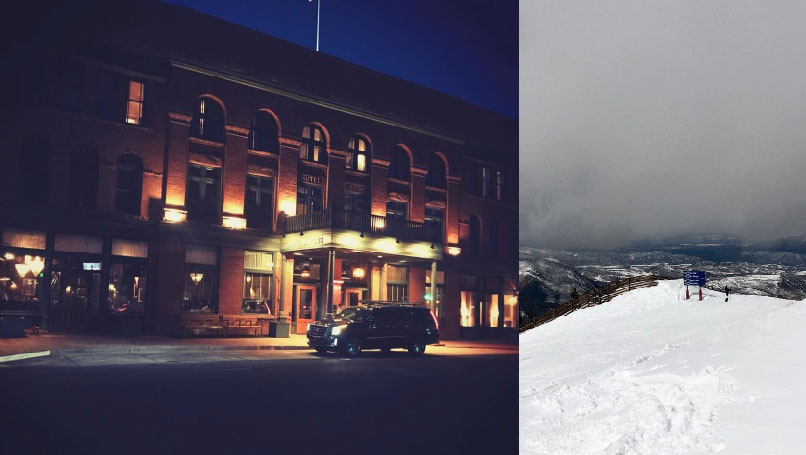 To understand Hunter S. Thompson, author of Fear and Loathing in Las Vegas and father of gonzo journalism, head straight to Aspen. First stop: Hotel Jerome. The hotel's J-Bar served as Thompson's official campaign headquarters when he ran for sheriff, and his unofficial mail sorting area after his daily stop at the post office. He had late-night parties in the hotel pool, and the first of his two funerals was held in the Grand Ballroom (the second was at his ranch). For those looking to pay a more spiritual homage to the writer, a shrine dedicated to Thompson is located near the Gunner's View run at Snowmass. Updated each President's Day, it features magazine covers, Tibetan prayer flags, and bottles of his favorite whiskey. After searching for the shrine, warm up with your own drink at Woody Creek Tavern, Thompson's former watering hole, which is adorned with pictures and press clippings of him.
"At the top of the mountain, we are all snow leopards." —Hunter S. Thompson, Kingdom of Fear: Loathsome Secrets of a Star-Crossed Child In the Final Days of the American Century
For information on traveling to this locale and or additional information on this or any other article please contact us
here.
Or call tel: +1. 305.445.7791
by MEG REINHARDT