One of our favorite travel story of last week involved players from Barcelona football club, and their request for all-female cabin crew when flying with the team's official carrier, Turkish Airlines. The pampered millionaires (a cliché appropriate for such occasions) are apparently fed up with having to deal with gawping, autograph-requesting male cabin crew.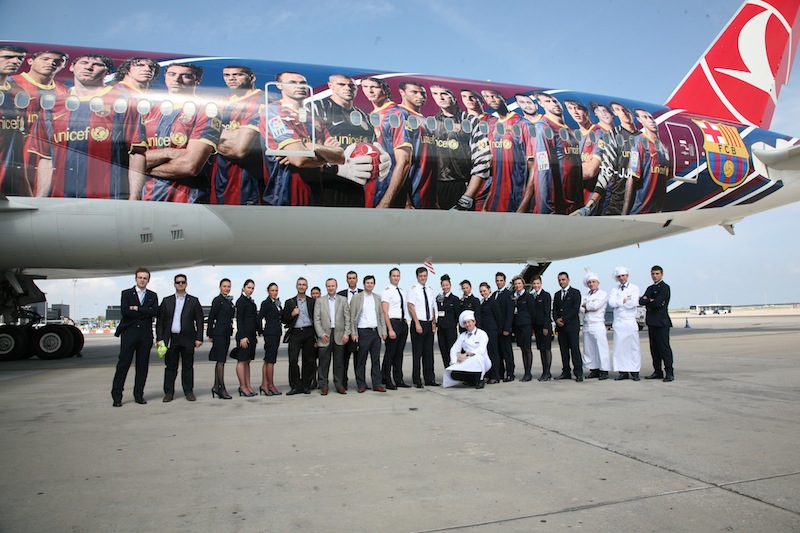 Spanish football giant Barcelona has requested all female cabin crews during official sponsor Turkish Airlines flights due to the extreme interest male attendants usually show in the players, Airporthaber has reported.
The male flight attendants constantly asked for autographs and jerseys from globally-loved players like Lionel Messi and Andres Iniesta, which eventually became a problem for the team officials.
Turkish Airlines has therefore granted Barcelona a handpicked crew, made up of 20 female flight attendants, to accompany the players during their flights.
Source the hurriyetdailynews.com
For information on traveling to this locale and or additional information on this or any other article please contact us
here.
Or call tel: +1. 305.445.7791