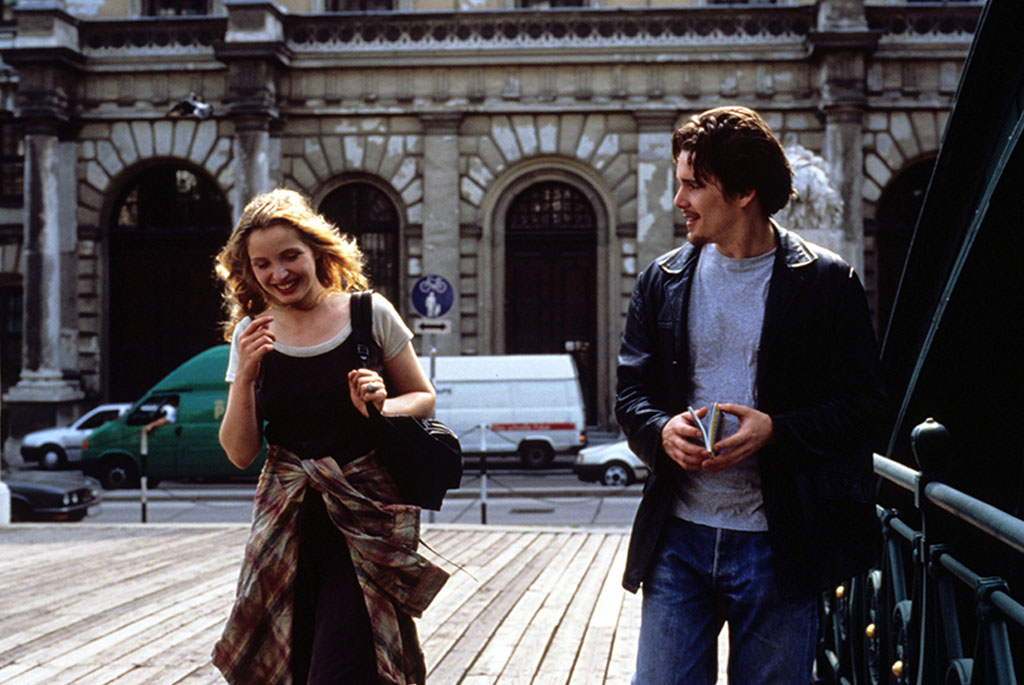 Another 15 of The Best Travel Films of All Time

In an ongoing series of the "Best 50 Travel Films of All Time," here are another 15 superb films. Get ready for some serious inspiration—and some serious binge-watching in a series of the "Best 50 Travel Films of All Time," here are the next 15.

It's arguable that, more than any other piece of pop-culture ephemera, movies have the power to transport—to sweep you away on a European adventure (Before Sunrise), cross an African desert (Out of Africa), even send you to the never-before-seen Paradise Falls (Up). These 50 films are especially captivating, with well-told stories that evoke the magic (or harsh reality) of travel, and beautiful scenery that overwhelms the senses. Read on for the favorite travel movies of editors past and present—and get your Netflix queue ready.

Before Sunrise (1995)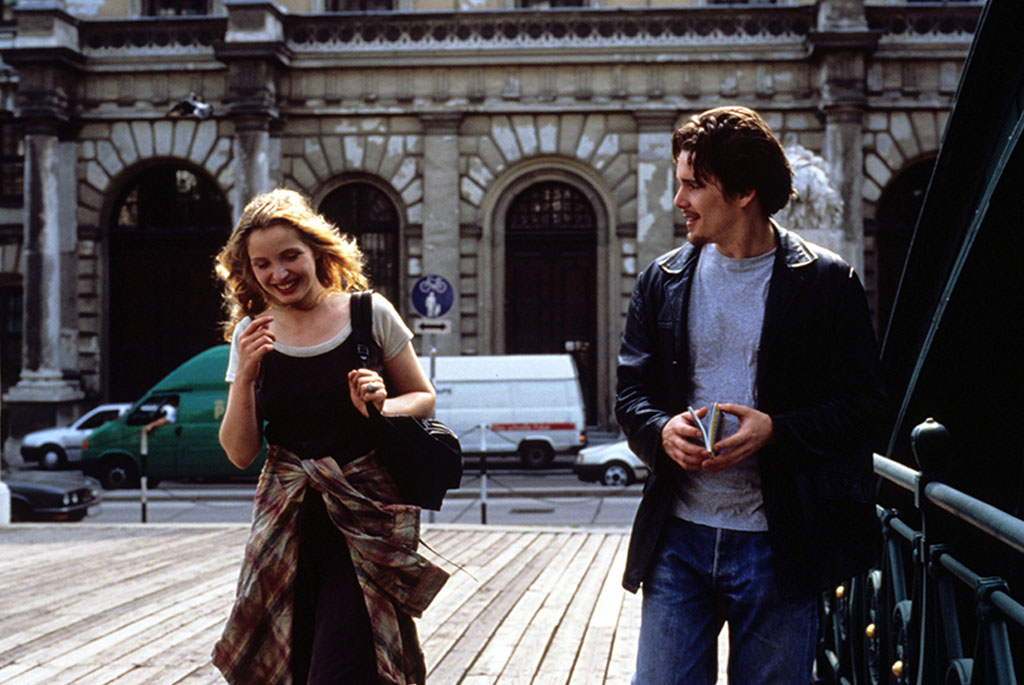 Richard Linklater turned the stroll-and-talk into an art form in his slow-cinema trilogy. It all began with this quiet, lovely indie, which features a baby-faced Ethan Hawke and Julie Delpy flirting and philosophizing as they wander the cobblestone streets of Vienna after hours. The city becomes the third character in the romance, just as Paris would nine years later in Before Sunset, and Messenia, Greece, nine years after that in Before Midnight. All three movies are a testament to travel's power to realign your perception of your own life.
The English Patient (1996)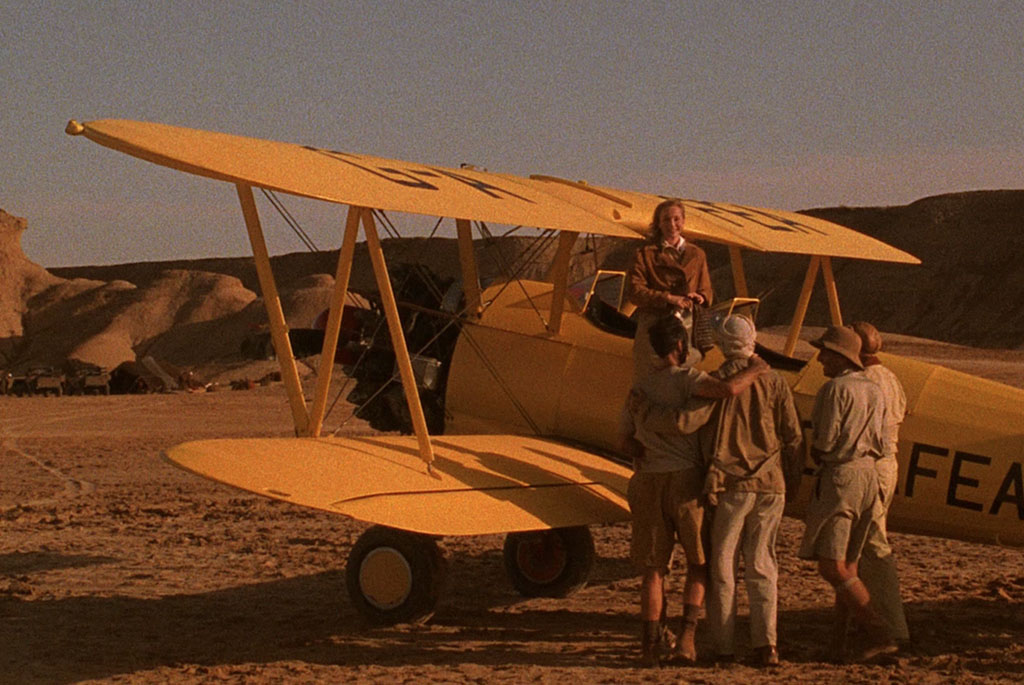 From its star-crossed love story to its sweeping cinematic shots, few movies of the modern era are as lavishly romantic as this adaption of Michael Ondaatje's Booker Prize–winning novel. With a storyline split between pre-war Egypt and post-war Italy, director Anthony Minghella gives us artfully crafted glimpses of both locations: a bombed-out villa in Tuscany and Lawrence of Arabia-esque sweeps of the Egyptian desert (actually filmed in Tunisia).
The Talented Mr. Ripley (1999)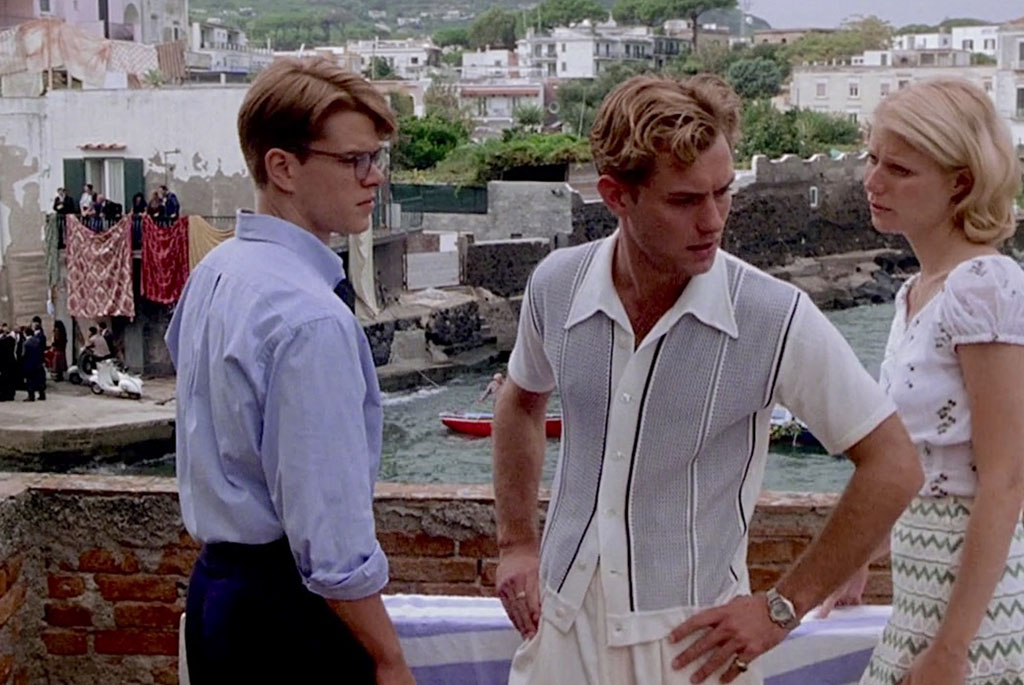 It may be creepy as hell, but The Talented Mr. Ripley also happens to be one of the most beautiful depictions of Italy ever captured on film. Set in the 1950s, the movie follows a group of pretty young things (including Jude Law, Gwyneth Paltrow, and Matt Damon as the titular sociopath) on their luxurious-slash-murderous holiday, from the pristine beaches in Lazio to the opulent hotels in Venice.
The Beach (2000)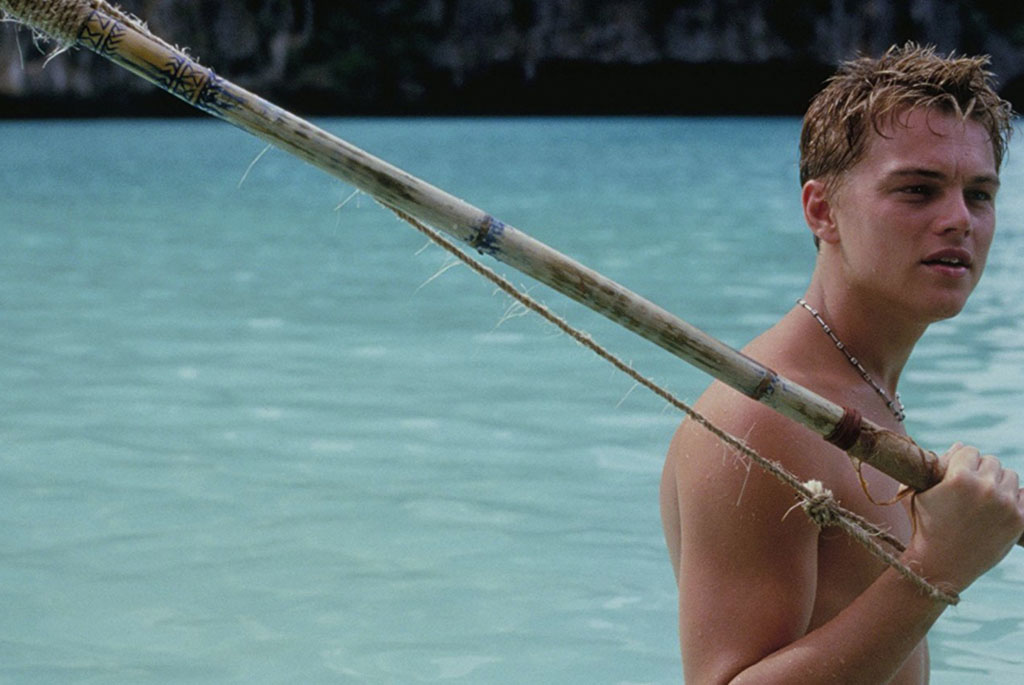 Richard (played by a boyish Leonardo DiCaprio) finds himself tramping from one Thai hostel to the next, desperately searching for something meaningful. A tip from a fellow traveler in Bangkok sends him on a journey to a hard-to-reach island, described as the ultimate paradise—white sands, clear water, and only a handful of other travelers who've sworn to keep its location a secret. But, of course, paradise isn't exactly what it seems—and the same goes for real life too, as fans have since trashed the filming location, Maya Beach, forcing its closure.
Y Tu Mamá También (2001)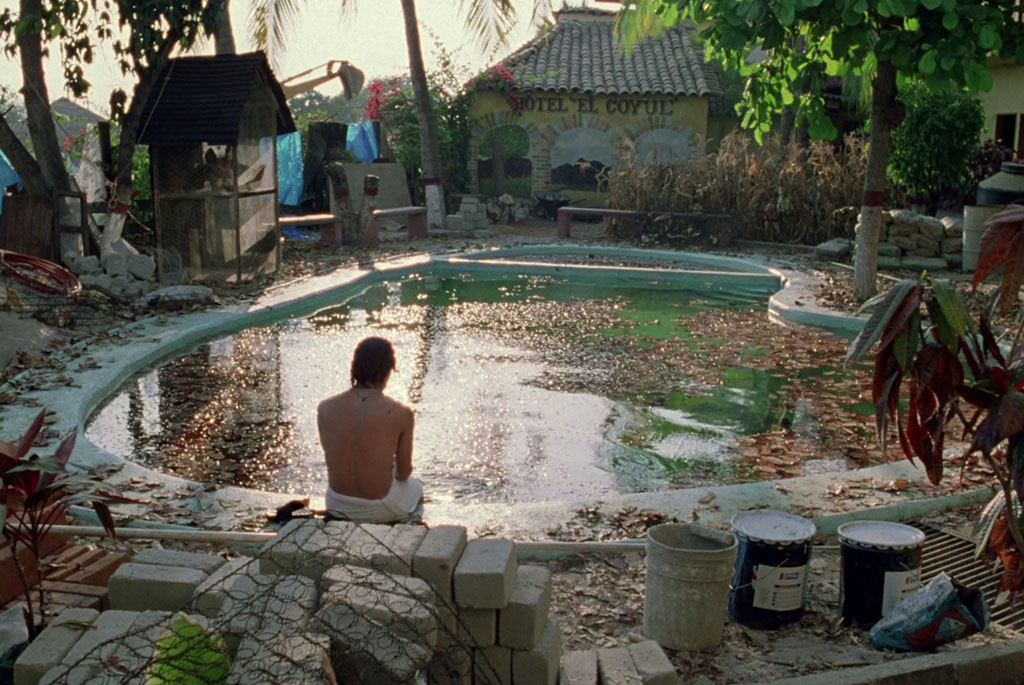 Y Tu Mamá También follows two best friends and a sexy older woman as they road trip through Mexico, searching for a magical (and fictional) beach called Heaven's Mouth. Director Alfonso Cuarón shows the beautiful nature of Oaxaca, but also gives a no-holds-bar glimpse into the poverty that exists in Mexico—an aspect that most films set there simply gloss over. .
Amélie (2001)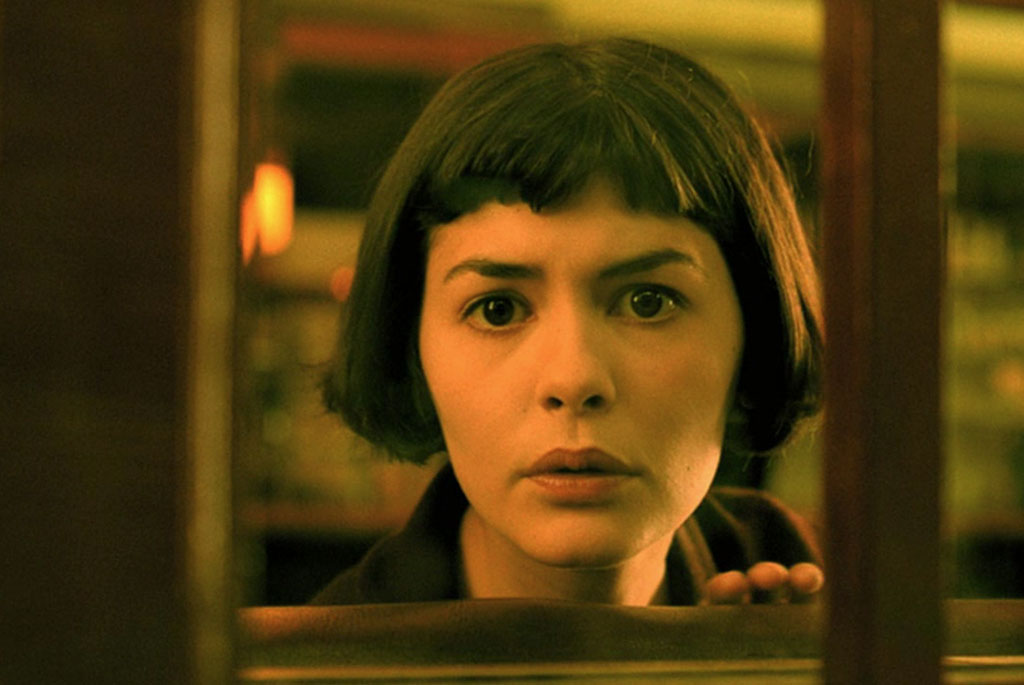 Paris is one big shiny confection in this sun-drenched modern fairy tale. Jean-Pierre Jeunet's camera looks at the city through candy-colored lenses, primarily following his quirky-loner heroine (Audrey Tautou) through the winding streets of Montmartre. Everything seems to be lit from within, from the green water of the Canal Saint-Martin to the lurid red lights of a Pigalle sex shop. The city has never looked so dreamy.
L'Auberge Espagnole (2002)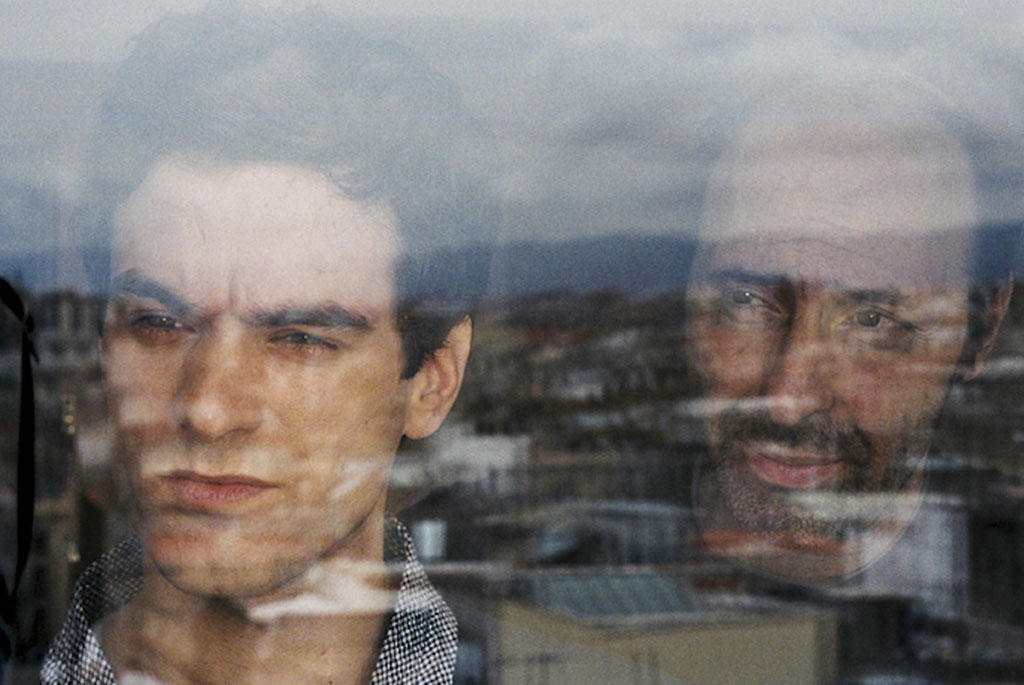 For anyone who's ever studied or lived abroad, discovering L'Auberge Espagnole (i.e. "the Spanish Inn") is like finding the Rosetta Stone. The film follows a French student, Xavier, who travels to Barcelona in search of himself. Cooped up in a giant apartment with six other contemporaries—all from different countries—Xavier wades through the muddy waters of cohabitation with men and women who don't share his customs or language. Look out for a fantastic post-Amélie cameo by Audrey Tautou.
Catch Me If You Can (2002)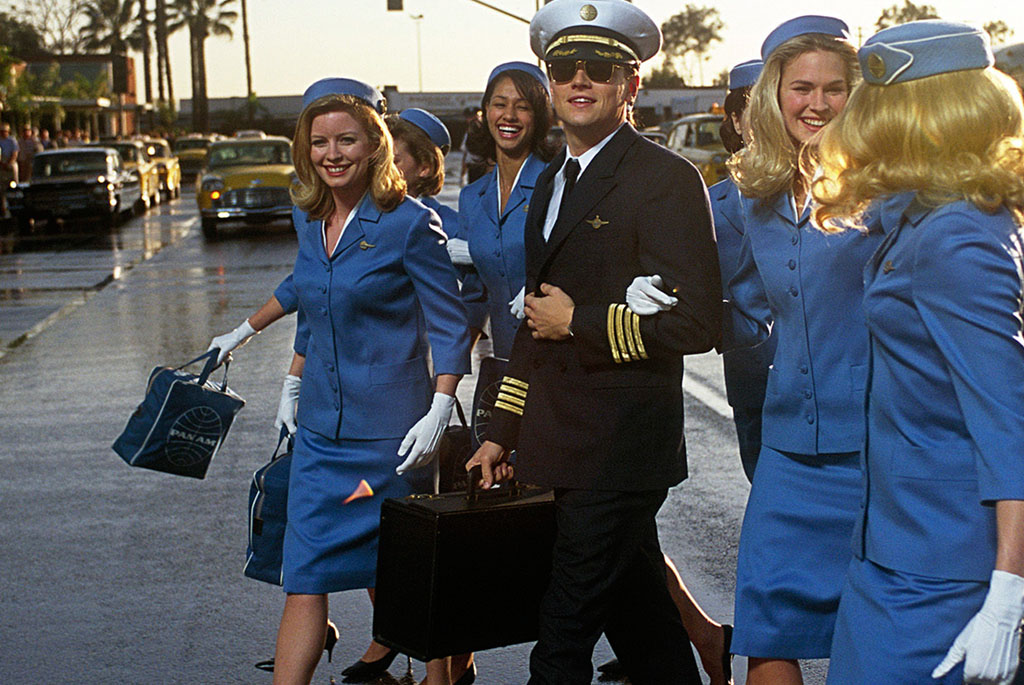 Steven Spielberg's stylish caper tells the real-life story of Frank Abagnale (Leonardo DiCaprio), a teenage con artist who manages to avoid the feds while pulling off elaborate schemes. Abagnale famously impersonated a Pan Am pilot, and the film plays this up with plenty of vintage air travel eye candy. Catch a glimpse of Eero Saarinen's space-age TWA terminal at John F. Kennedy International Airport, in a conversation between Abagnale and Carl Hanratty, played by Tom Hanks. The terminal has been turned into a hotel, which just officially opened in May 2019.
Lost in Translation (2003)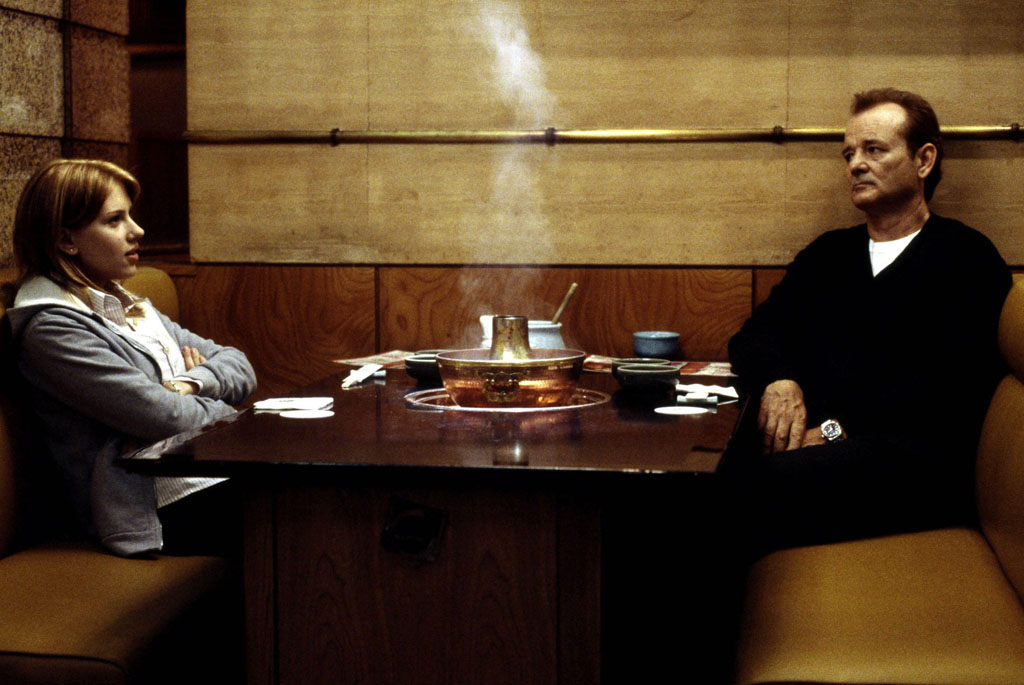 Lost in Translation chronicles the budding friendship of two Americans in Tokyo (played with the perfect amount of resignation by Bill Murray and Scarlett Johansson), shot in typically beautiful Sofia Coppola fashion. From the upmarket Park Hyatt hotel to the neon-filled karaoke bars and streets, the movie is like a tourism ad for Tokyo. But more importantly, it's a melancholy portrayal of loneliness—even in a city filled with millions of people.
Under the Tuscan Sun (2003)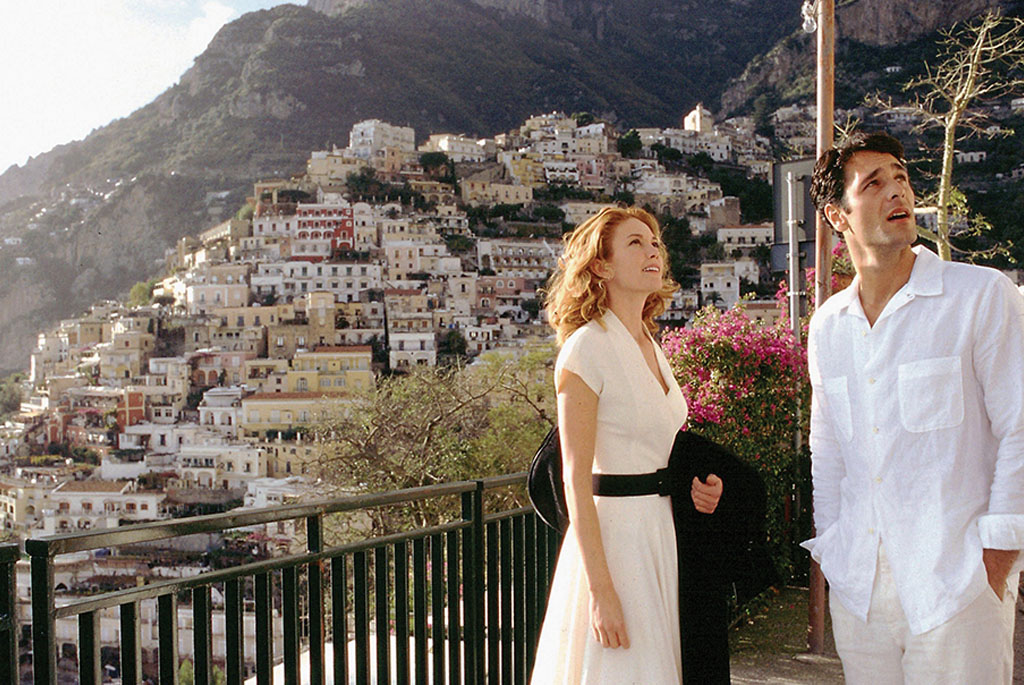 Before there was Eat, Pray, Love, there was Under the Tuscan Sun—the story of a woman who buys a villa in Italy after her marriage falls apart. As we watch Frances (Diane Lane) renovate her gorgeous new house and take day trips to the Amalfi Coast, the thought of dropping everything to move to Tuscany suddenly doesn't seem so ridiculous. .
Sideways (2004)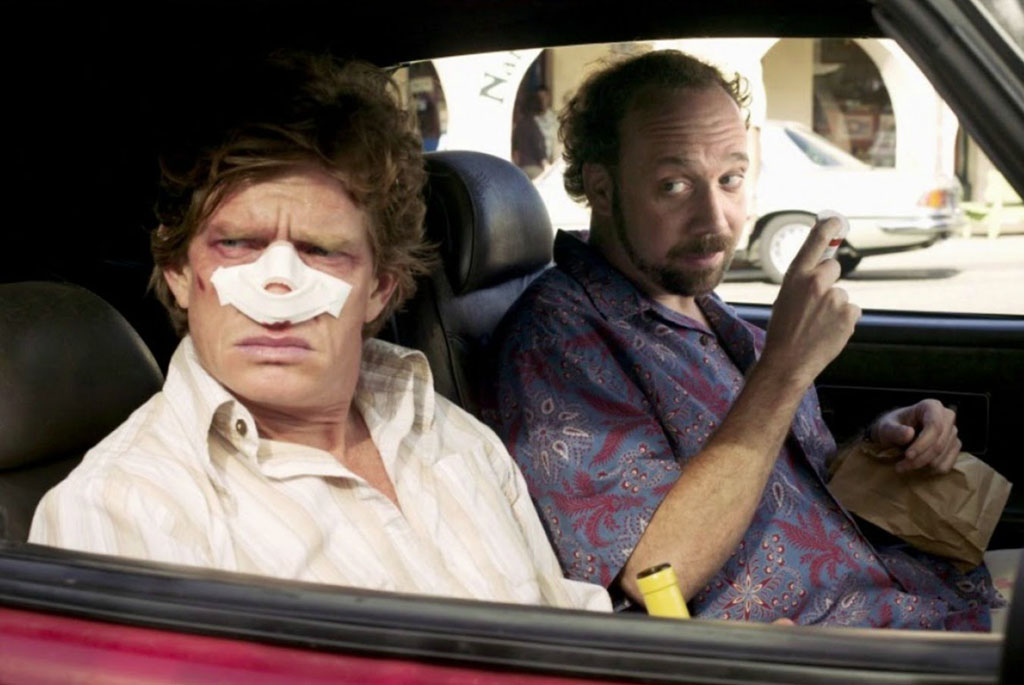 The allure of California's fantastic vineyards is well known (and documented), but wine culture still has a sniff of exclusivity. That's what makes Sideways, whose wine-touring protagonist is actually a middle-aged slob, so relatable—and hilarious. Aside from telling a great story with great characters, the movie also happens to showcase some of the most beautiful vineyards and tasting rooms in Santa Barbara. Have a glass while you watch—just not merlot. .
The Motorcycle Diaries (2004)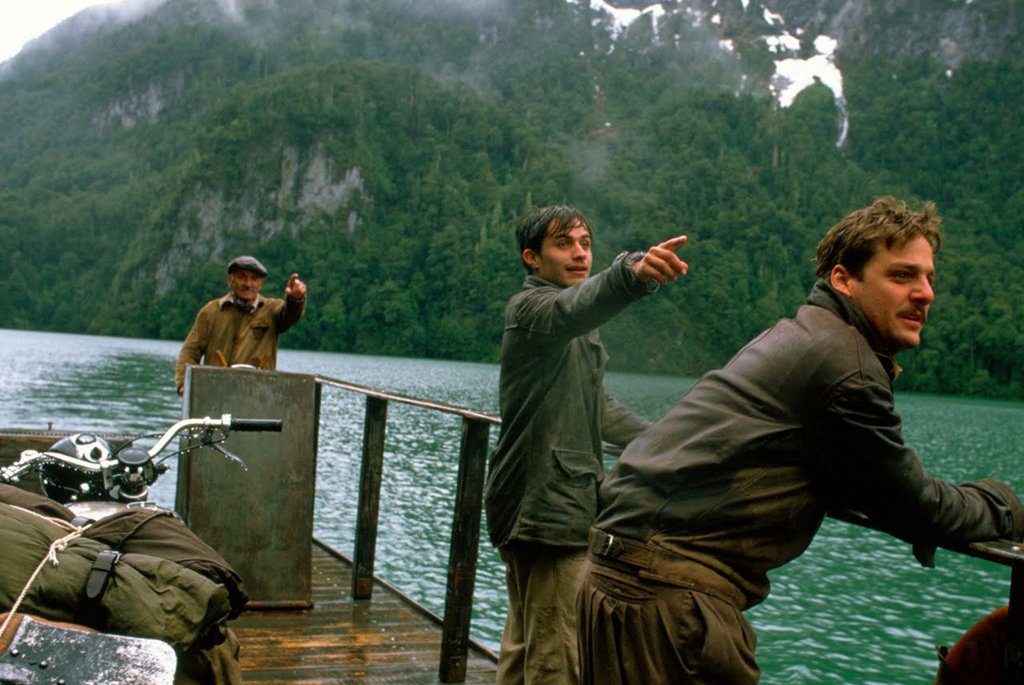 This is where it all began for Ernesto "Che" Guevara (Gael García Bernal), whose road trip across Latin America with his pal Alberto Granado (Rodrigo de la Serna) opened Che's eyes to political injustice. Director Walter Salles filmed their travels through major landmarks in South America, as per Che's memoir, from the Andes mountain range to Machu Picchu and even a leper colony in San Pablo.
Little Miss Sunshine (2006)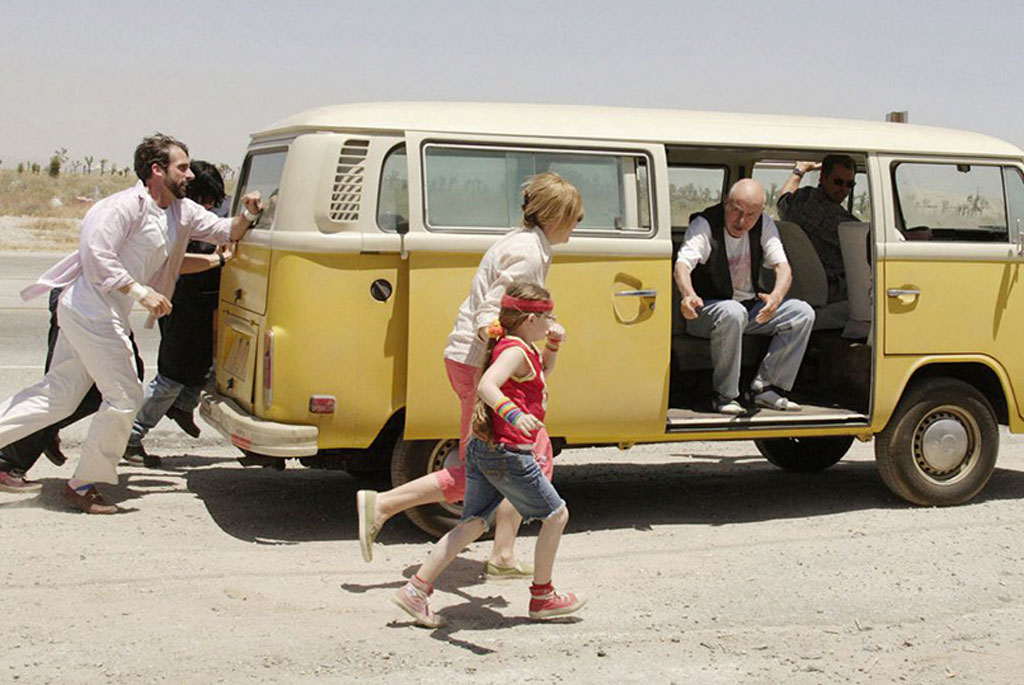 And you thought your family road trips were dysfunctional. How about cramming your elderly father-in-law, voluntarily mute son, suicidal brother, overworked husband, and quirky daughter with beauty queen aspirations into a lemon of a VW bus? Toni Collette manages just fine (sort of). I'm stressed just thinking about it, but somehow Little Miss Sunshine manages to find that perfect intersection of humor and nostalgia that makes you feel warm and fuzzy by the time the movie ends.
The Darjeeling Limited (2007)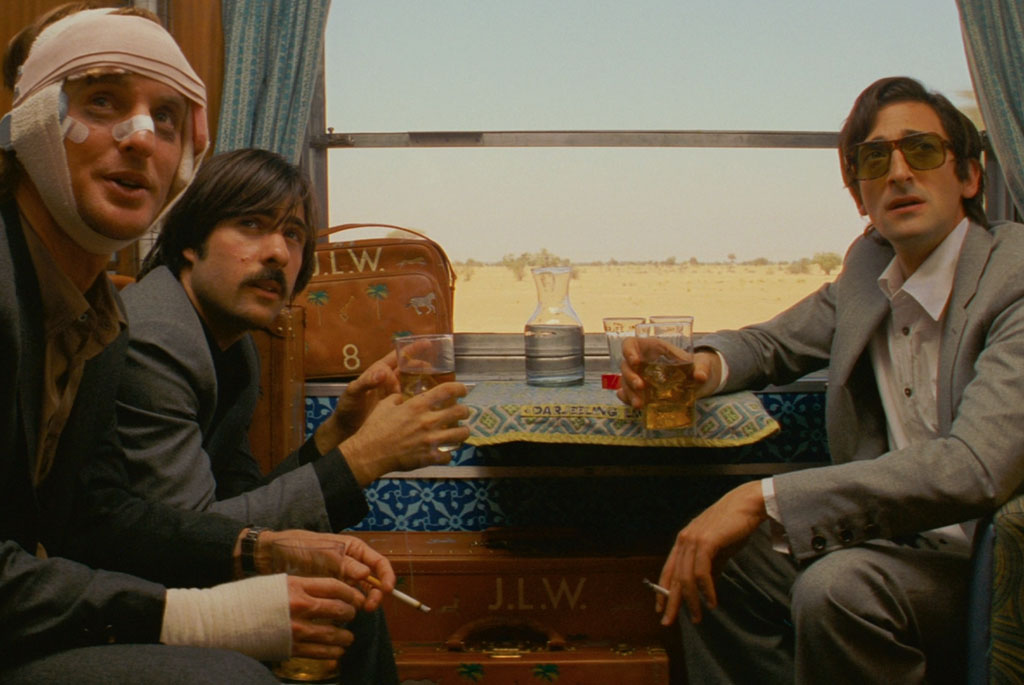 Wes Anderson reimagines the all-American family road trip as a rail journey across India. Set on a cramped train rattling across the subcontinent, Darjeeling juxtaposes the claustrophobia of travel against the backdrop of Rajasthan's vast open spaces. Anderson's love of strange and beautiful objects is very much at home in the colorful, busy aesthetic of India; but the movie's most arresting visuals come in the form of barren desert and mountain landscapes.
Into the Wild (2007)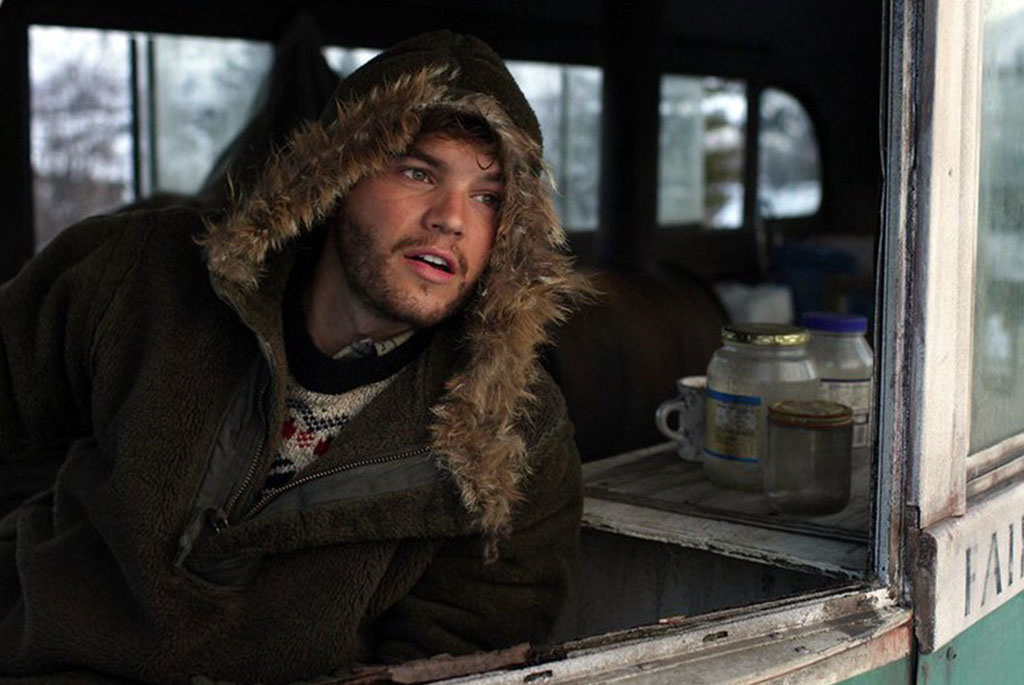 The true story of Christopher "Alexander Supertramp" McCandless's disappearance and demise in the Alaskan wilderness can be viewed as poetic or moronic, depending who you talk to. But there's no denying the essential sense of beauty and desolation in Sean Penn's filmic take on the story. As McCandless, Emile Hirsch rides the rails, kayaks the Colorado River, summits snowy peaks, races into the Pacific, and embodies a classically American vision of unchecked wanderlust—exuberant, unstoppable, and foolish.
For information on traveling to this locale and or additional information on this or any other article please contact us
here.
Or call tel: +1. 305.445.7791