6 Trips Inspired by Your Favorite Authors

There are some authors that are forever tied to specific locations: Charles Dickens and London. Walt Whitman and Brooklyn. Ernest Hemingway and Cuba. And there's no better way to pay tribute to these luminaries than by following in their footsteps—literally. Visit home towns, tour cities of inspiration, or walk the steps of fictional characters to breathe new life into these writers' timeless words.

For information on traveling to this locale and or additional information on this or any other article please contact us

here.

Or call tel: +1. 305.445.7791

John Steinbeck: Monterey, California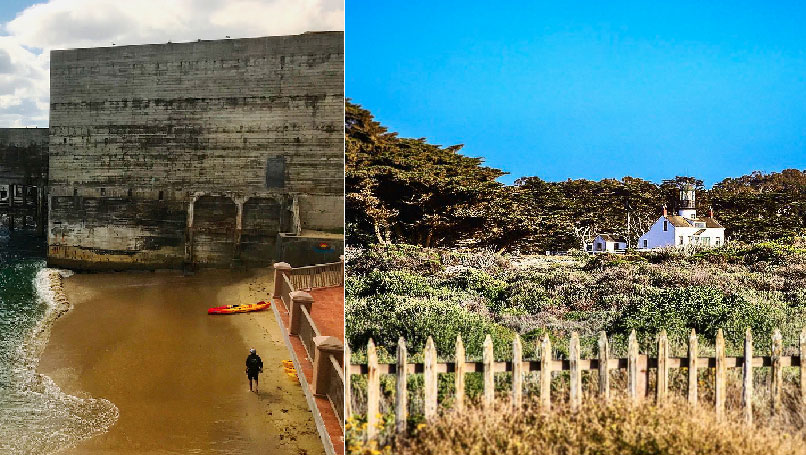 To capture a piece of John Steinbeck's writing, head to California's bayside town of Monterey. First stop: Cannery Row, formerly Ocean View Avenue, but renamed for Steinbeck's 1945 novel. Then take a stroll down Main Street, noting buildings 201 and 247, which are featured in East of Eden. While in the area, take the 17-mile drive to Steinbeck's birthplace, Salinas. Here you can visit the National Steinbeck Center, which houses first-edition books, interviews, and artifacts.
"Cannery Row in Monterey in California is a poem, a stink, a grating noise, a quality of light, a tone, a habit, a nostalgia, a dream." —John Steinbeck, Cannery Row
Christopher Isherwood: Berlin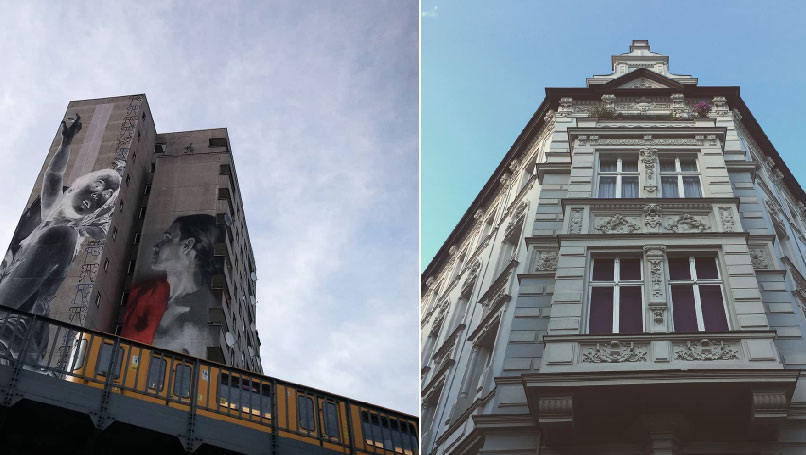 In 1930, novelist Christopher Isherwood settled into the Berlin neighborhood of Schöneberg. He immersed himself in the nightlife to write the novel Goodbye to Berlin, which was later adapted into the Tony Award-winning musical Cabaret. Although none of the bars from Isherwood's era are still open, you can swing by retro cocktail bar Sally Bowles (named after his famous character) to get an idea of what he might have experienced. Isherwood would most likely still find comfort in today's Berlin—a destination for creative, young people.
"Berlin is a skeleton which aches in the cold: it is my own skeleton aching." —Christopher Isherwood, Goodbye to Berlin
For information on traveling to this locale and or additional information on this or any other article please contact us
here.
Or call tel: +1. 305.445.7791
Mark Twain: Hannibal, Missouri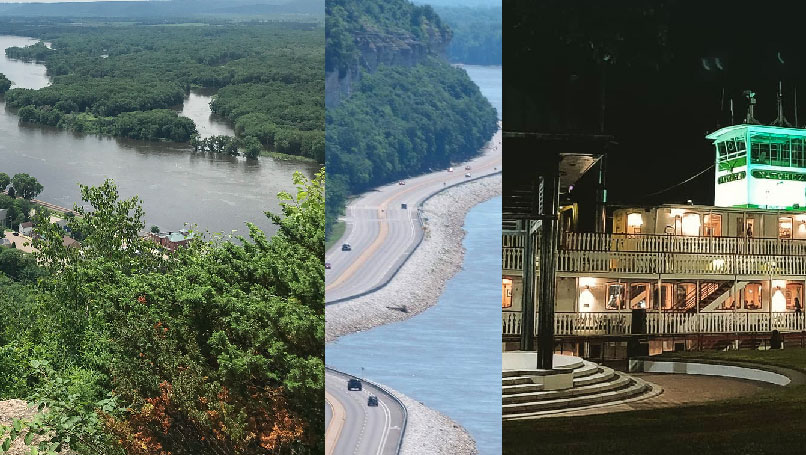 Mark Twain was able to tell the stories of the mighty Mississippi River and its people like no other author—no surprise, since he practically lived on the water for part of his life. As he wrote in Life on the Mississippi, "When I was a boy, there was but one permanent ambition among my comrades… to be a steam boatman," and he eventually did serve as a steamboat pilot for two years in his twenties. A stop in the author's hometown of Hannibal, Missouri will bring you to the Mark Twain Boyhood Home and Museum, and the Huckleberry Finn House, where the "real" Huck Finn (Tom Blankenship) grew up. From there you can take a steamboat tour on the river, and drive along Great River Road (a National Scenic Byway) which follows the river. Before leaving town, stop off at the Mark Twain Memorial Lighthouse for a panoramic view of both Hannibal and the great Mississippi.
Charles Dickens: London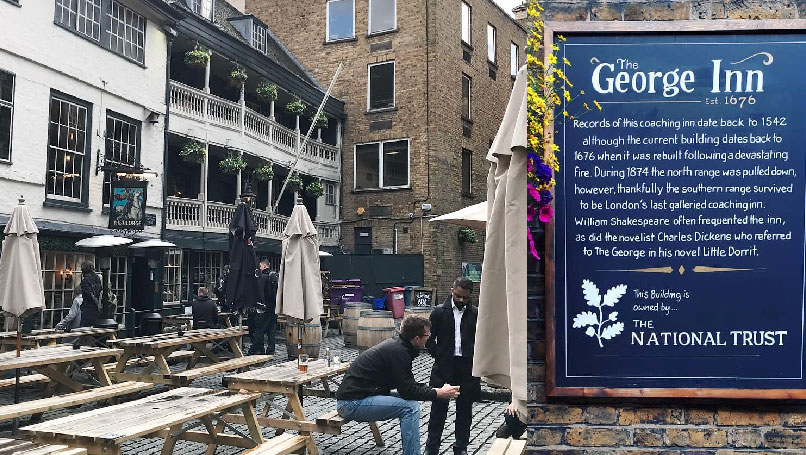 Charles Dickens showed his affection for England's capital by featuring the city in each of his novels. To fully immerse yourself in Dickens's London, set off on foot, starting at the Charles Dickens Museum, his home-turned-museum where you can view a sampling of the 100,000-item collection that includes manuscripts, rare editions, and personal items. It was here that he completed The Pickwick Papers and wrote Oliver Twist and Nicholas Nickleby. Next set off for Marshalsea Prison, where Dickens's father was imprisoned when Charles was a young boy—and the setting of Little Dorrit. Continue on to visit the Palace of Westminster, which appears in 14 novels. Your journey should now take you through Covent Garden, the main vegetable market in Dickensian London. Two plaques are dedicated to Dickens, the first marking the offices where he published his periodical All The Year Round, and the second where he worked as a child. Visit The Old Curiosity Shop, a 16th-century store constructed from the recycled wood of ships. Many consider the London landmark to be the inspiration for the novel The Old Curiosity Shop, with its crooked ceilings and uneven floorboards. Cap off your day by resting your feet at The George Inn, where Charles Dickens was a frequent visitor.
Walt Whitman: Brooklyn, New York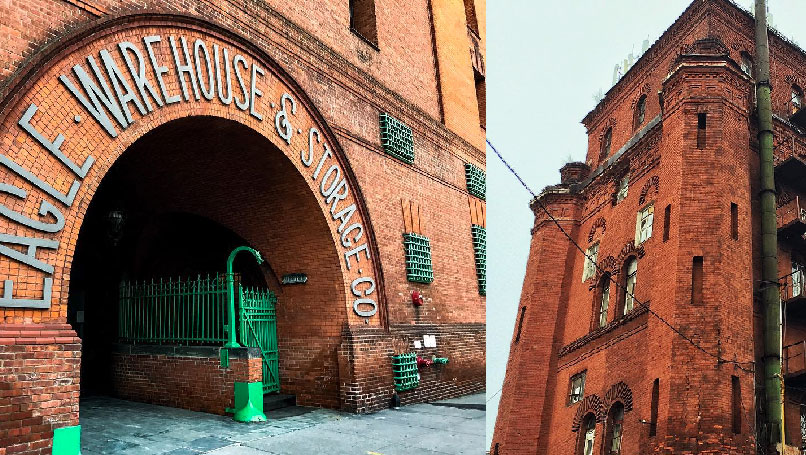 Walt Whitman spent time in Brooklyn throughout his life, including a stint as editor of the Brooklyn Daily Eagle from March 1846 until January 1848. Although the original Eagle building has long been torn down, a new building and plaque dedicated to Whitman now stands in its same spot in Brooklyn's Dumbo neighborhood. During his time at the newspaper, Whitman was an avid supporter of Fort Greene Park, designed by the famed Frederick Law Olmsted and Calvert Vaux (who also designed Central Park and Prospect Park). One of Whitman's most famous poems, "Crossing Brooklyn Ferry," was inspired by his travels between Manhattan and Brooklyn. Literature buffs should pay a visit to Brooklyn Bridge Park, featuring pier railings inscribed with lines from the poem.
"Cross from shore to shore, countless crowds of passengers! / Stand up, tall masts of Mannahatta! stand up, beautiful hills of Brooklyn!" —Walt Whitman, "Crossing Brooklyn Ferry"
Jon Krakauer: Alaska and Mount Everest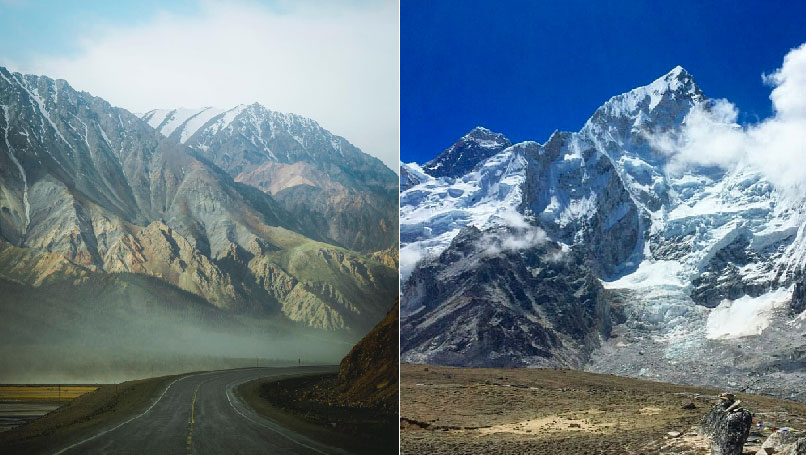 To fully understand Jon Krakauer and his sources of inspiration, it helps to have a sense of adventure. Take off for Alaska and visit the replica bus from the film adaptation of Into the Wild, found at 49th State Brewing. Just outside of Denali National Park, you will find endless trails for hiking and camping—but be safe, and report your location before going off alone, (learn from Chris McCandless, the subject of Into The Wild.) If that's not enough thrill for you, you'll need to put in plenty of training for the ultimate mountaineering expedition. Krakauer successfully climbed Mount Everest in 1996, and this would serve as his inspiration for Into Thin Air.
"It was titillating to brush up against the enigma of mortality, to steal a glimpse across its forbidden frontier. Climbing was a magnificent activity, I firmly believed, not in spite of the inherent perils, but precisely because of them." —Jon Krakauer, Into Thin Air: A Personal Account of the Mount Everest Disaster
For information on traveling to this locale and or additional information on this or any other article please contact us
here.
Or call tel: +1. 305.445.7791
by MEG REINHARDT