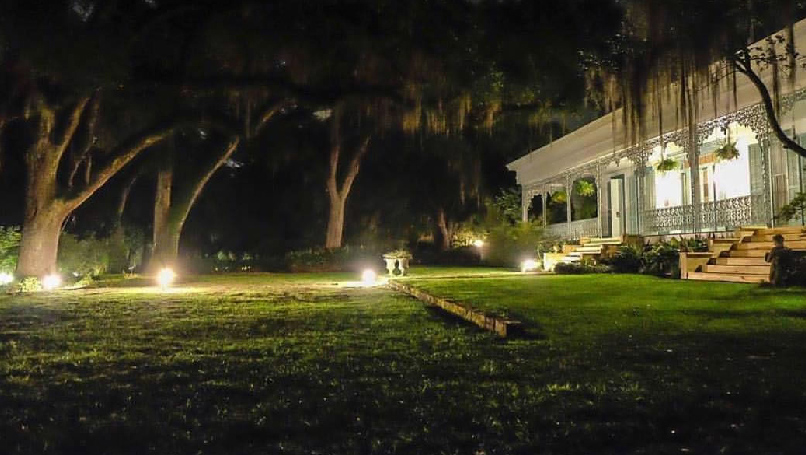 Another 13 Haunted Places in the U.S.

More ghostly places in United States the land of spacious skies and amber waves of grain,the land of a million ghost stories. Take a coast-to-coast tour of the most haunted places in America, where lingering spirits roam through the halls of hotels, abandoned insane asylums, Broadway theaters, and even a city zoo.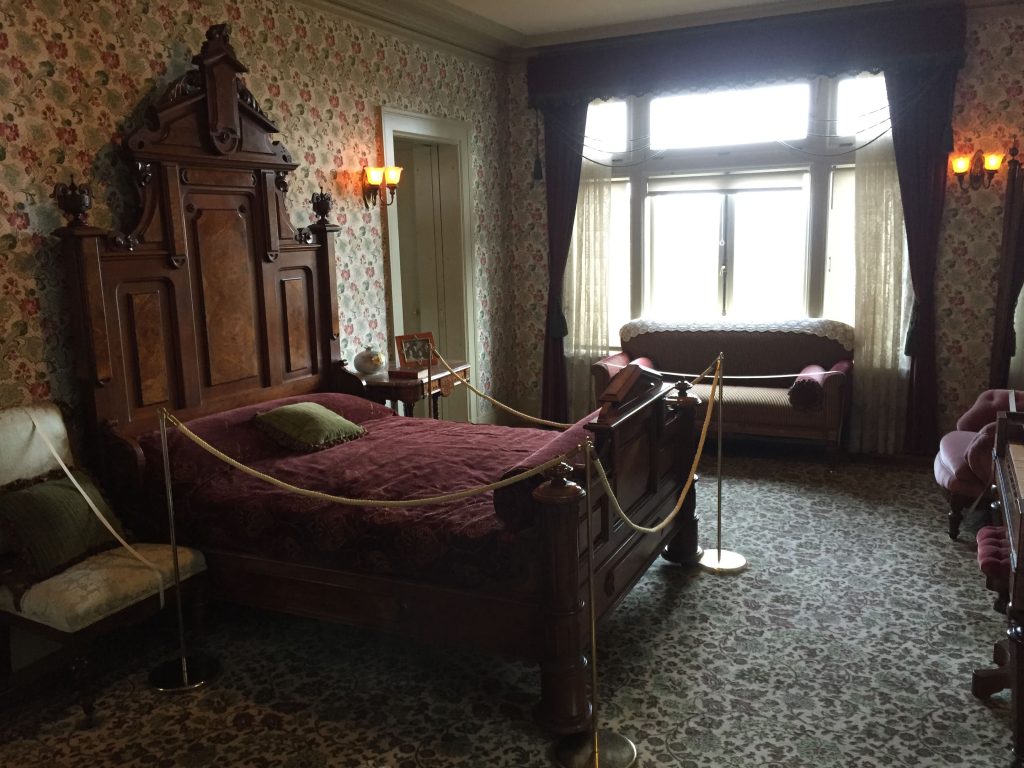 Pittock Mansion, Portland, Oregon
Oregonian pioneers Henry and Georgiana Pittock decided to build their dream house when they reached their golden years, in 1909, spurring the innovative design and construction of the Pittock Mansion. Unfortunately, the couple only got to enjoy their home for a few years before passing away—Georgiana in 1918 and Henry in 1919. The building is now a public landmark where some strange occurrences have been reported, such as the smell of roses (Georgiana's favorite bloom) filling a room with no flowers in it, and a childhood painting of Henry moving, on its own, from spot to spot within the house. Clearly, death was not enough of a reason for the Pittocks to vacate their beloved home.
For information on traveling to this locale and or additional information on this or any other article please contact us
here.
Or call tel: +1. 305.445.7791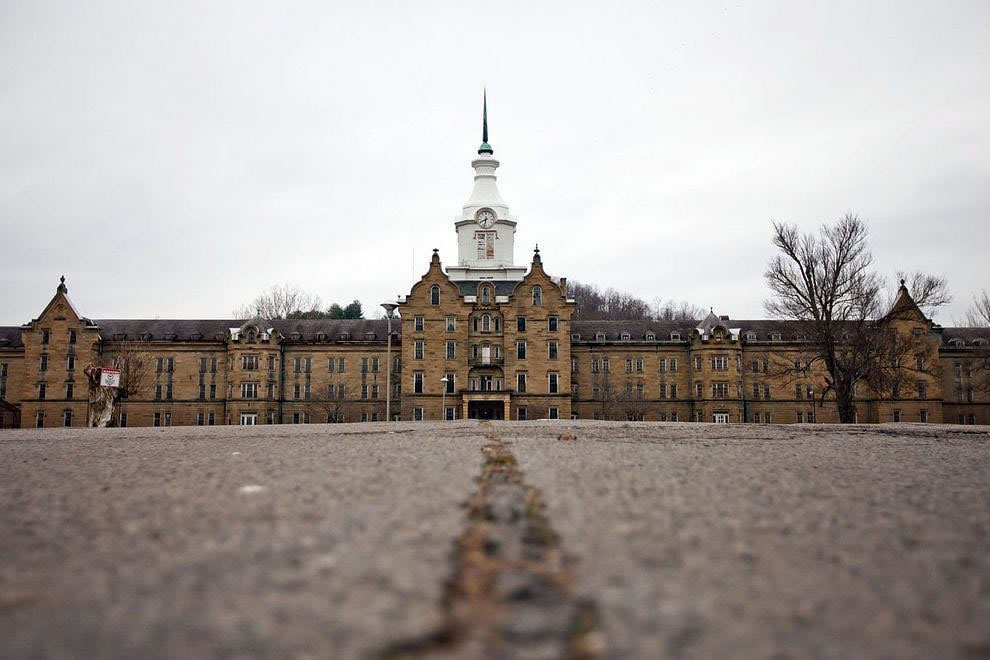 Trans-Allegheny Lunatic Asylum, Weston, West Virginia
The Trans-Allegheny Lunatic Asylum opened its doors to patients in 1864, and in the 1950s, the West Virginia facility reached its peak, housing more than 2,400 patients—even though it was designed to hold only 250. The severe overcrowding led to inhumane conditions (like lack of heat and convalescents kept in cages), and patients started acting increasingly violent, from starting fires to attacking staff members. The asylum finally closed in 1994, but the souls of some patients are said to linger. Ghost tours are available for those wishing to see how some patients lived—and died—within the cramped halls.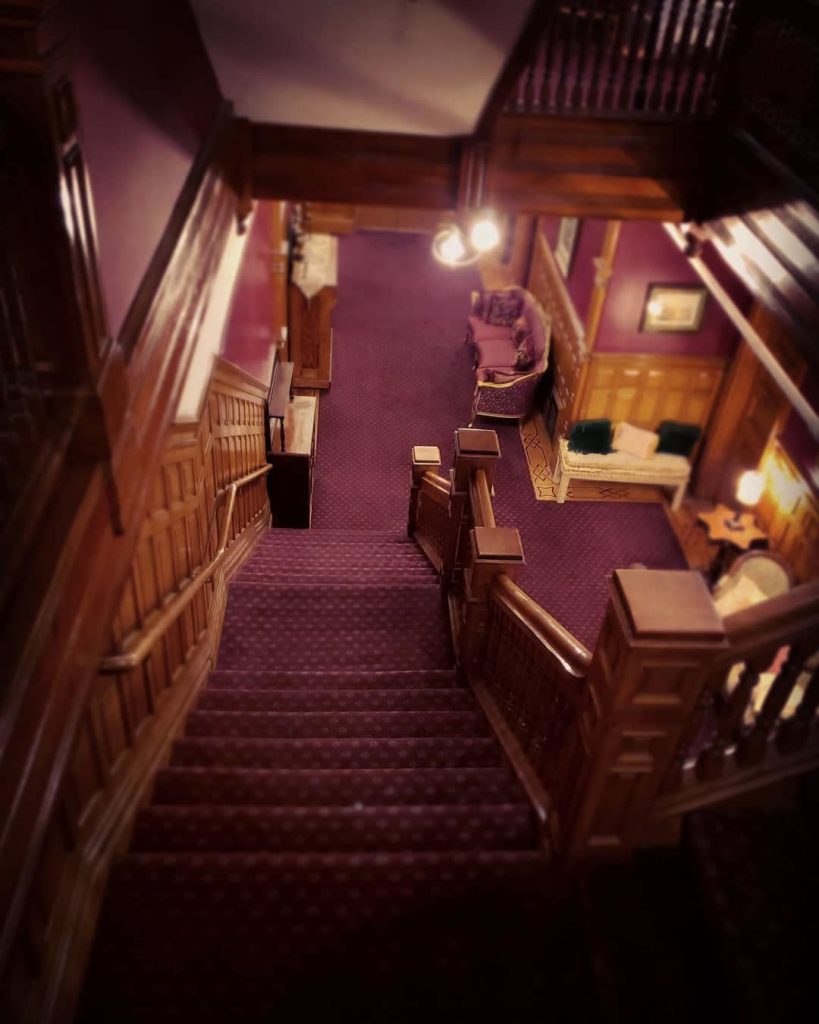 Queen Anne Hotel, San Francisco
When it was built in 1890, this Victorian hotel in San Francisco served as an etiquette school for girls. It's since been reborn as a 48-room hotel, although remnants of the building's past life still linger. The ghost of Miss Mary Lake, the school's late headmistress, is said to haunt the hotel, particularly room 410 (her former office). Guests who stay in that room might wake up to find their clothes have been unpacked, or the blankets closely tucked around them in bed. This ghost sure knows her etiquette, wouldn't you agree?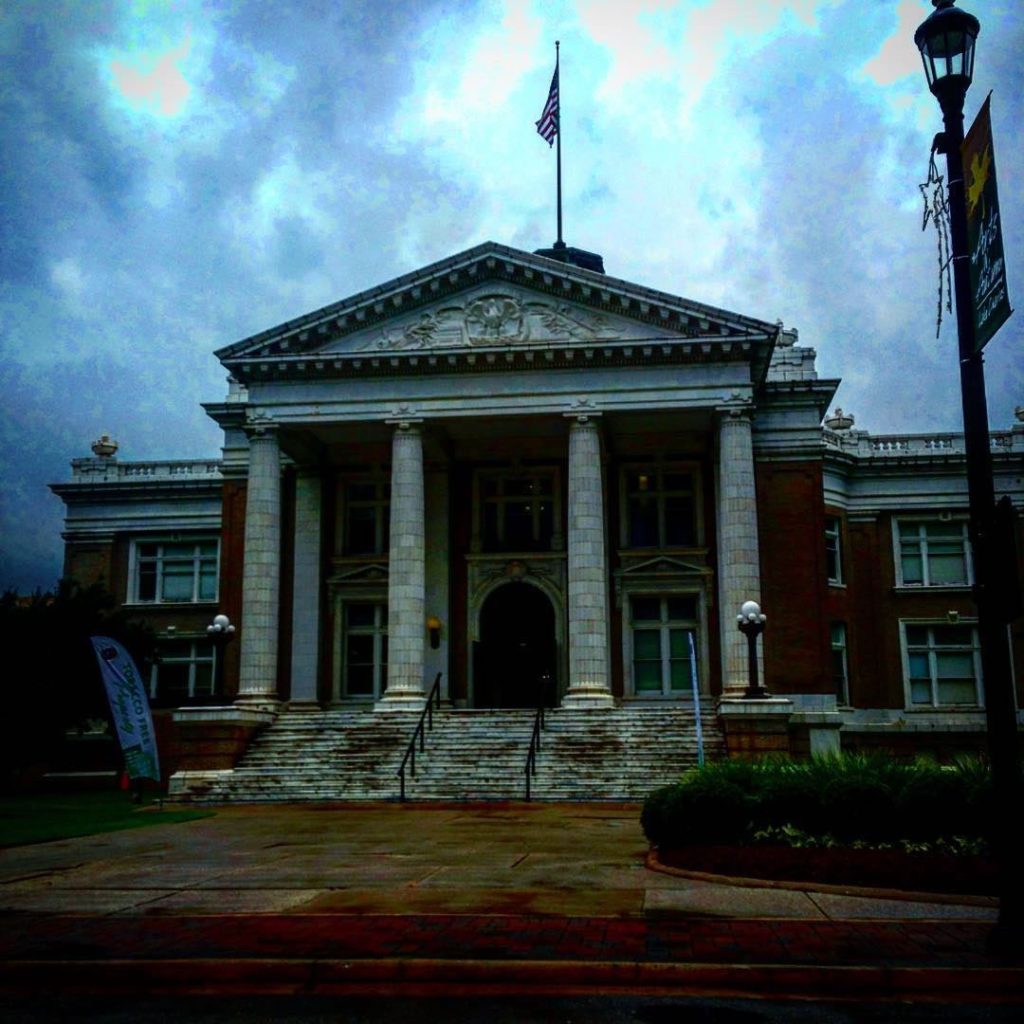 Calcasieu Courthouse, Lake Charles, Louisiana
Toni Jo Henry was a former prostitute who reached national levels of infamy when she killed a man in cold blood in 1940. It took three trials for a jury to convict the "charming" Toni Jo, but she eventually became the first (and only) woman in Louisiana to be executed in the electric chair. However, her spirit is said to have remained in the courthouse, where workers can feel her presence and even smell her burning hair. Many claim she meddles with everyday life at the courthouse to make life more difficult for the employees, locking doors and fiddling with office equipment.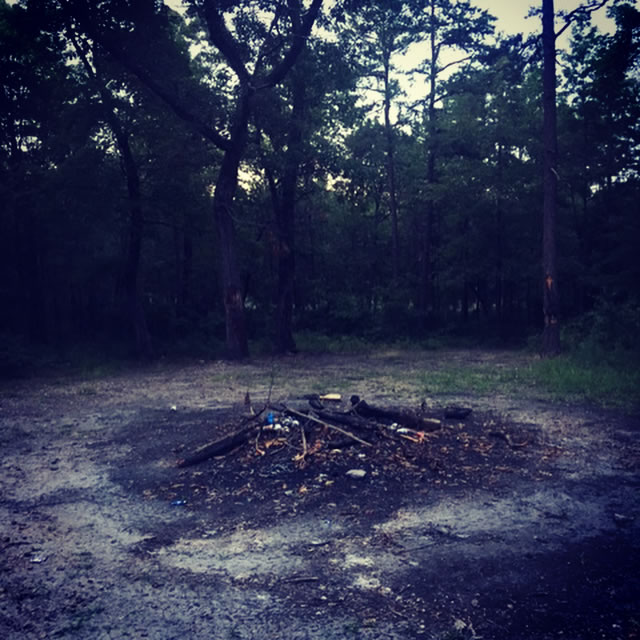 Devil's Tramping Ground, North Carolina
Deep in the North Carolina woods, about 50 miles south of Greensboro, is a mysterious circle where no plant or tree will grow, nor any animals cross its path. The reason? The 40-foot clearing is where the devil comes to stomp and dance every night—at least according to local legends. The area has built up quite the eerie reputation over the years, with people claiming to see red eyes glowing there at night and placing their belongings in the circle in the evening, only to find them thrown back out the next morning (presumedly so the devil can clear his dance floor).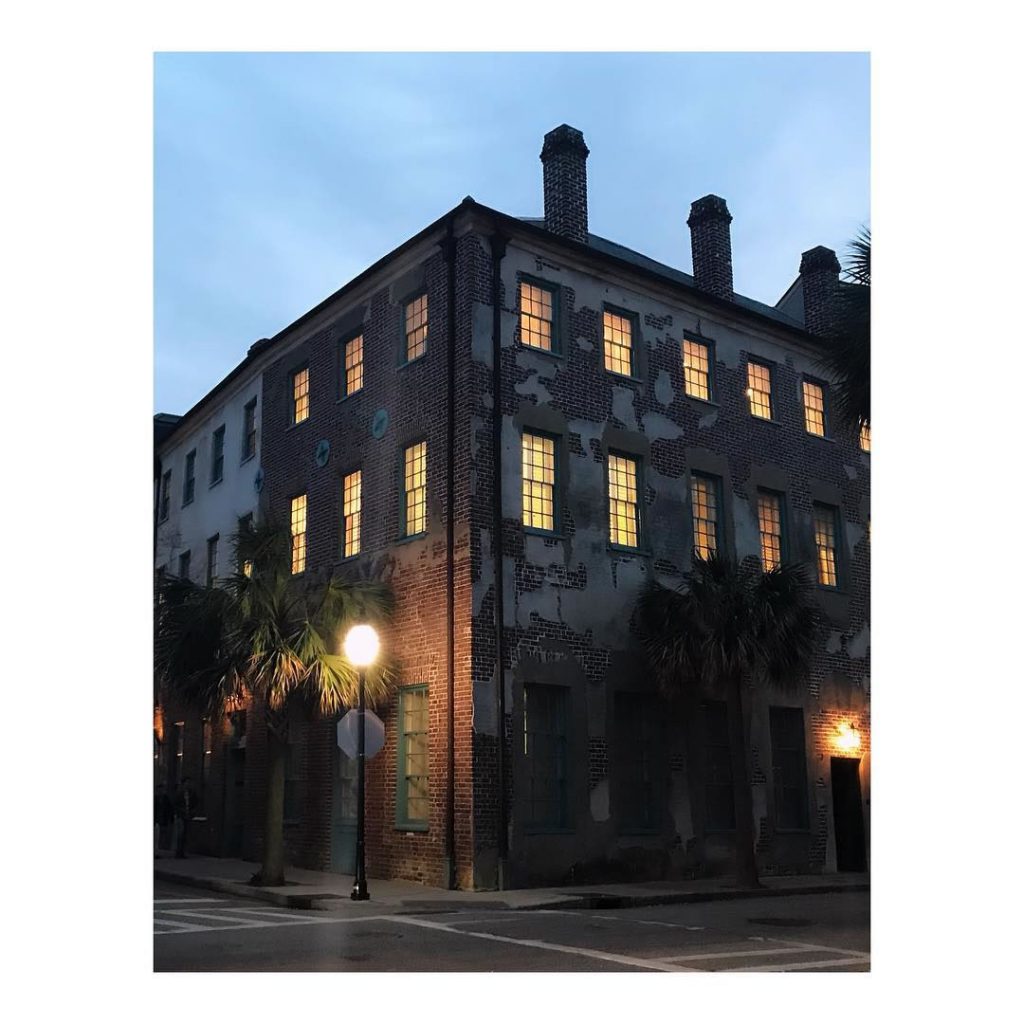 Dock Street Theatre, Charleston, South Carolina
One of the oldest theaters in America, this site in downtown Charleston has racked up a lot of tumult and history over the years. After a fire burned down the original theater, the Planters Inn was built on the spot; it was converted back to a theater in the 1930s. The most flamboyant ghost here is Nettie Dickerson, a prostitute who, legend has it, was struck by lightning while standing on the balcony of the hotel. Her shadow has been reported gliding along the second floor of the theater, crazy-eyed and dressed in a red gown. Also in otherworldly attendance: Junius Brutus Booth, a renowned nineteenth-century actor (and the father of Lincoln assassin John Wilkes) who used to frequent the inn. —Jenna Scherer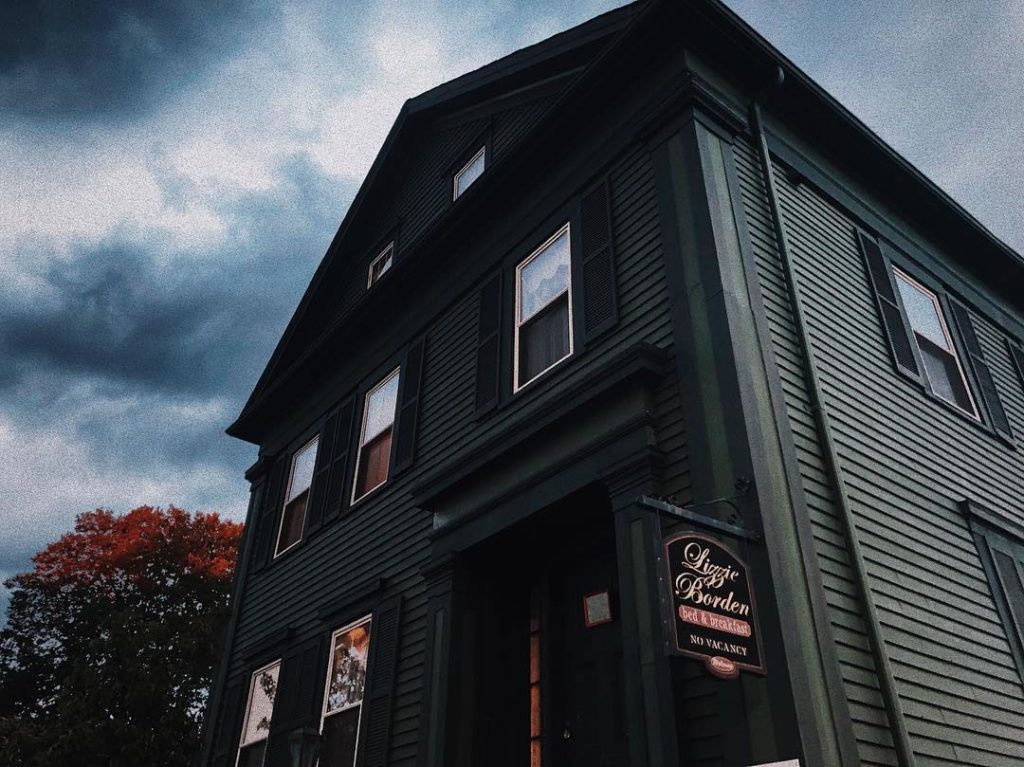 Lizzie Borden Bed & Breakfast, Fall River, Massachusetts
Without a doubt, the most famous haunted bed and breakfast in New England is the Lizzie Borden house in Fall River. For those unfamiliar with the story (or the macabre jump-rope rhyme), police accused Borden of brutally killing her father and stepmother with a hatchet in 1892; she was acquitted of the murders later that year. At the Lizzie Borden Bed and Breakfast Museum, visitors can tour the house or spend the night, even staying in the room where Abby Borden was killed. Guests and employees have reported all kinds of strange activity in the house, including weeping and footstep sounds, an apparition in Victorian-era clothing wandering the halls, doors opening and closing, and muffled conversations coming from vacant rooms. —Randy Kalp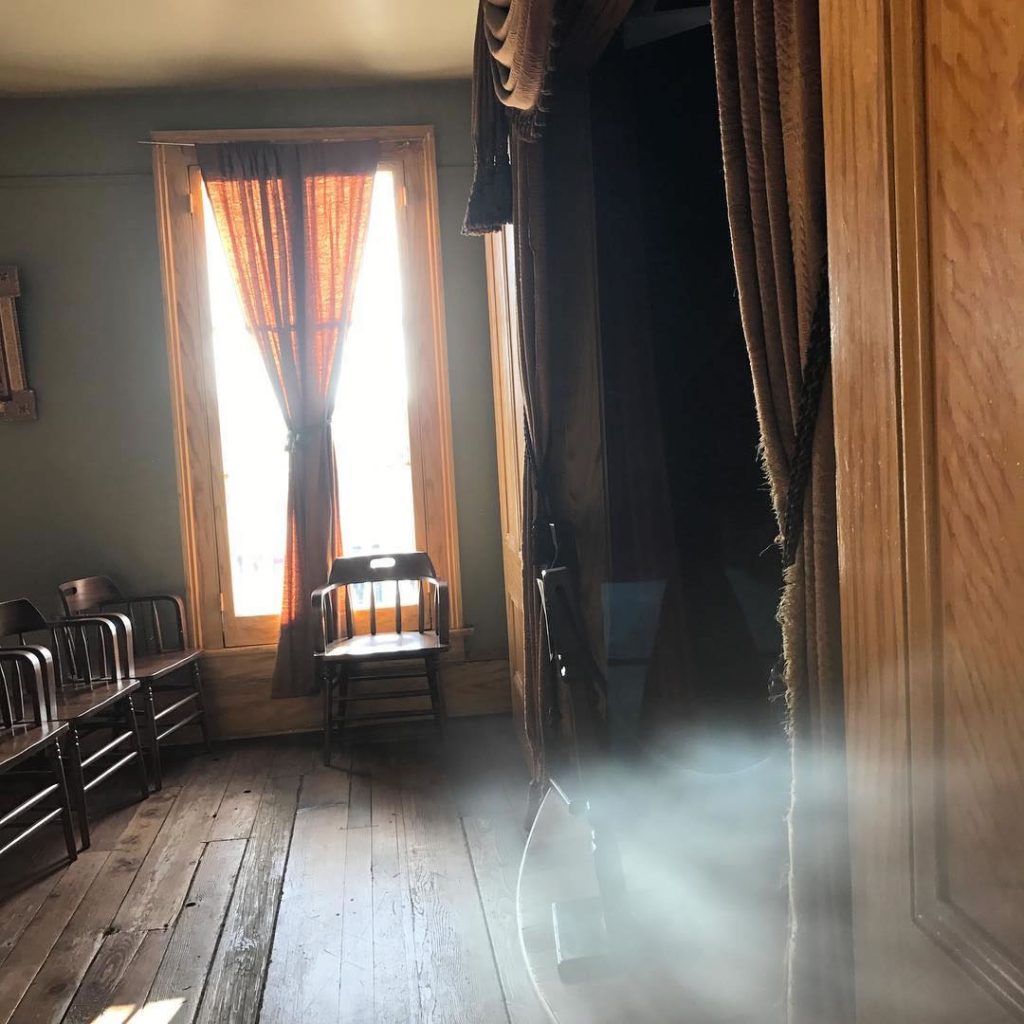 Whaley House, San Diego
Thomas Whaley built this family estate in 1857 in San Diego, on the former site of the city's first public gallows. Shortly after he moved in, he reported hearing the heavy footsteps of "Yankee" Jim Robinson, a drifter and thief who was hanged on the site four years before the house was built. Whaley's family history ended up being filled with tragic deaths and suicides, many of which occurred inside the home itself. Some of the family members reportedly still haunt the landmark, often accompanied by cigar smoke and the smell of heavy perfume.
For information on traveling to this locale and or additional information on this or any other article please contact us
here.
Or call tel: +1. 305.445.7791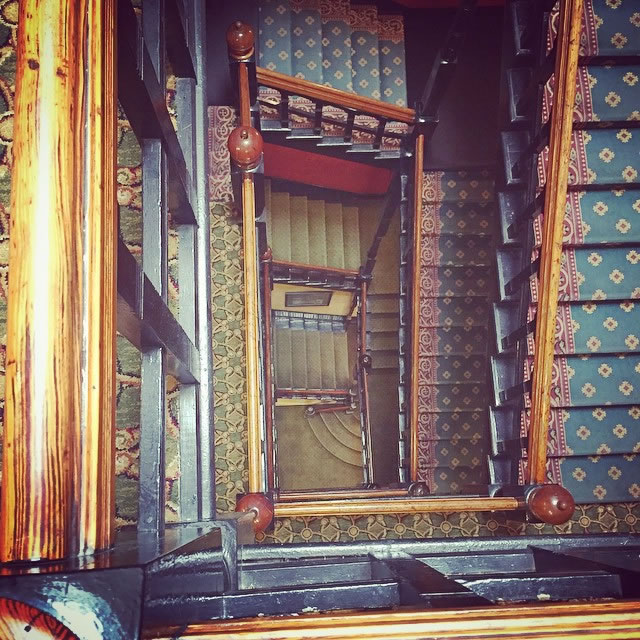 Crescent Hotel, Eureka Springs, Arkansas
Since its construction in 1886, the Crescent Hotel has served several purposes: luxury resort, conservatory for young women, junior college. But the strangest mark on its history came in 1937 when it got a new owner, Norman G. Baker. Baker was a millionaire inventor who decided to pose as a doctor (despite having no medical training) and turn the hotel into a hospital that could "cure" cancer. He was eventually found out and run out of town, although reports say that his spirit found its way back to the site—and found some otherworldly company, too. The now-operating Crescent Hotel is said to be haunted by at least eight ghosts, ranging from a five-year-old girl to a bearded man wearing Victorian clothing.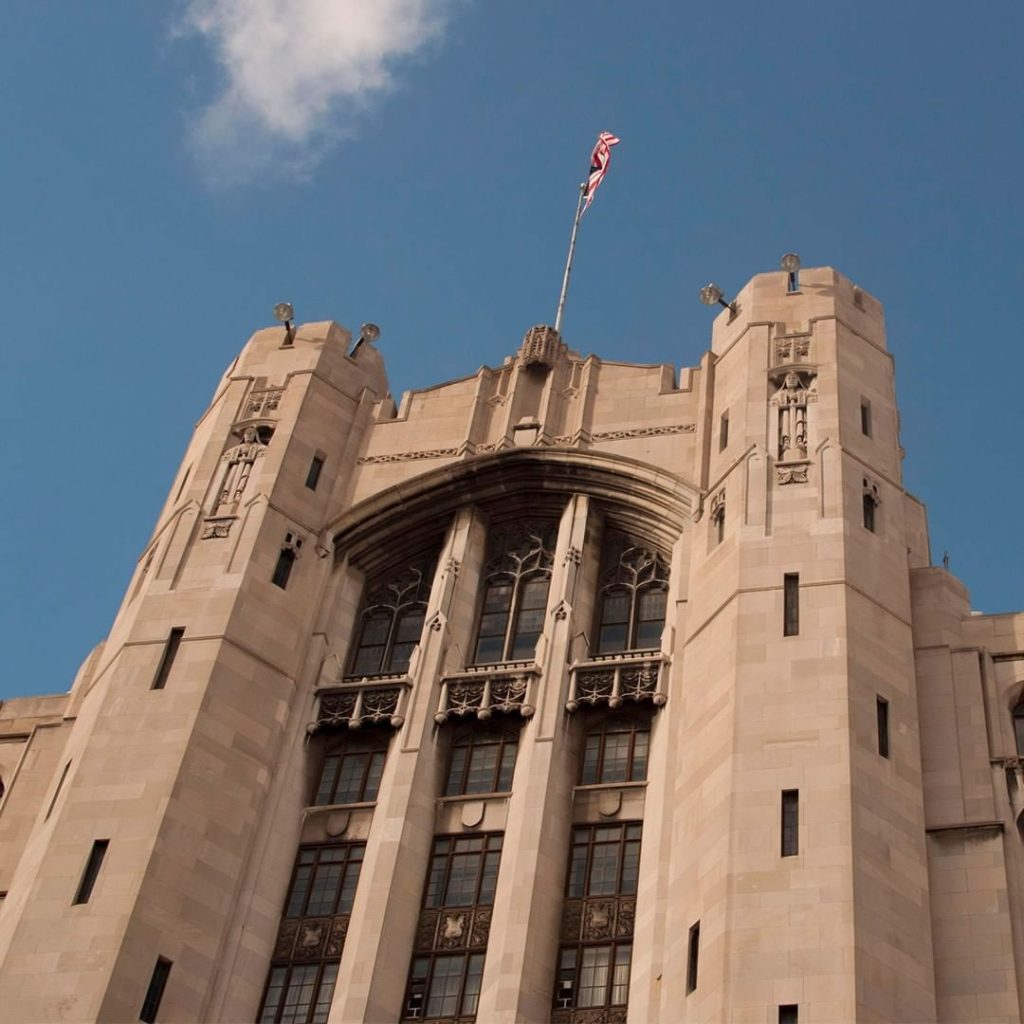 Masonic Temple, Detroit
With its 16 floors, 1,000+ rooms, and Gothic facade, the Masonic Temple is one of the most imposing additions to Detroit's skyline. According to rumors, there's also more to it than meets the eye, like hidden passageways and staircases. The most famous urban myth associated with the Temple, however, is that of its architect, George D. Mason: Legend has it that Mason went bankrupt funding the construction and then leapt to his death from the roof. You'll be hard-pressed to find facts to back up this tale, but it certainly does help explain people's reports of a ghost climbing the steps to the roof of the building.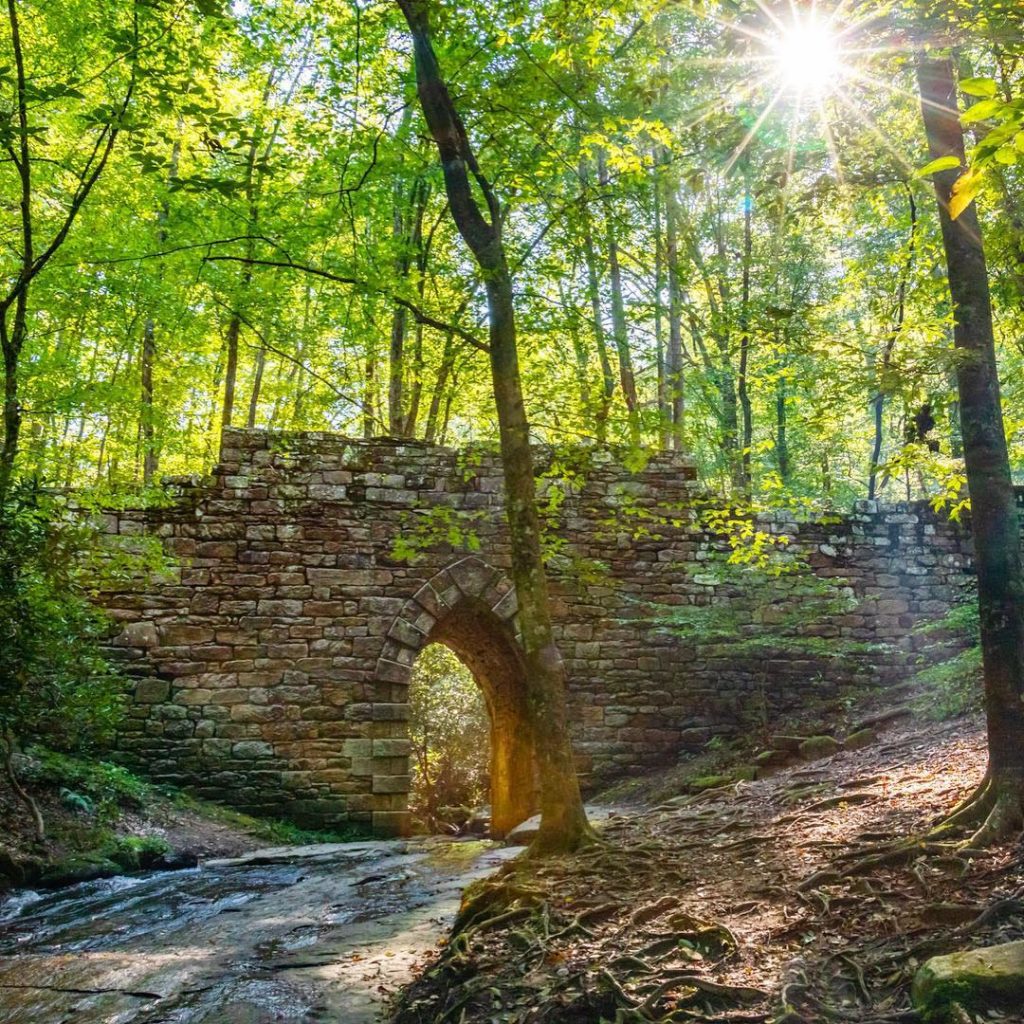 Poinsett Bridge, Greenville, South Carolina
Built entirely out of stone in 1820, the oldest bridge in South Carolina is also one of the state's most haunted spots. The Poinsett Bridge is believed to be frequented by the ghost of a man who died in a car accident there in the 1950s, as well as one of a slave. Another eerie legend tells of a mason who died during the construction and is now entombed inside. Visitors to the site have allegedly experienced everything from floating orbs and lights to disembodied voices.
Myrtles Plantation, St. Francisville, Louisiana
Built in 1796 by General David Bradford, Myrtles Plantation is considered to be one of America's most haunted sites. The house is rumored to be on top of an Indian burial ground and is home to at least 12 different ghosts. Legends and ghost stories abound, including the tale of a former slave named Chloe, who had her ear chopped off by her master after she was reportedly caught eavesdropping. She got her revenge by poisoning a birthday cake and killing two of the master's daughters, but was then hung by her fellow slaves. Chloe now reportedly wanders around the plantation, wearing a turban to conceal her severed ear.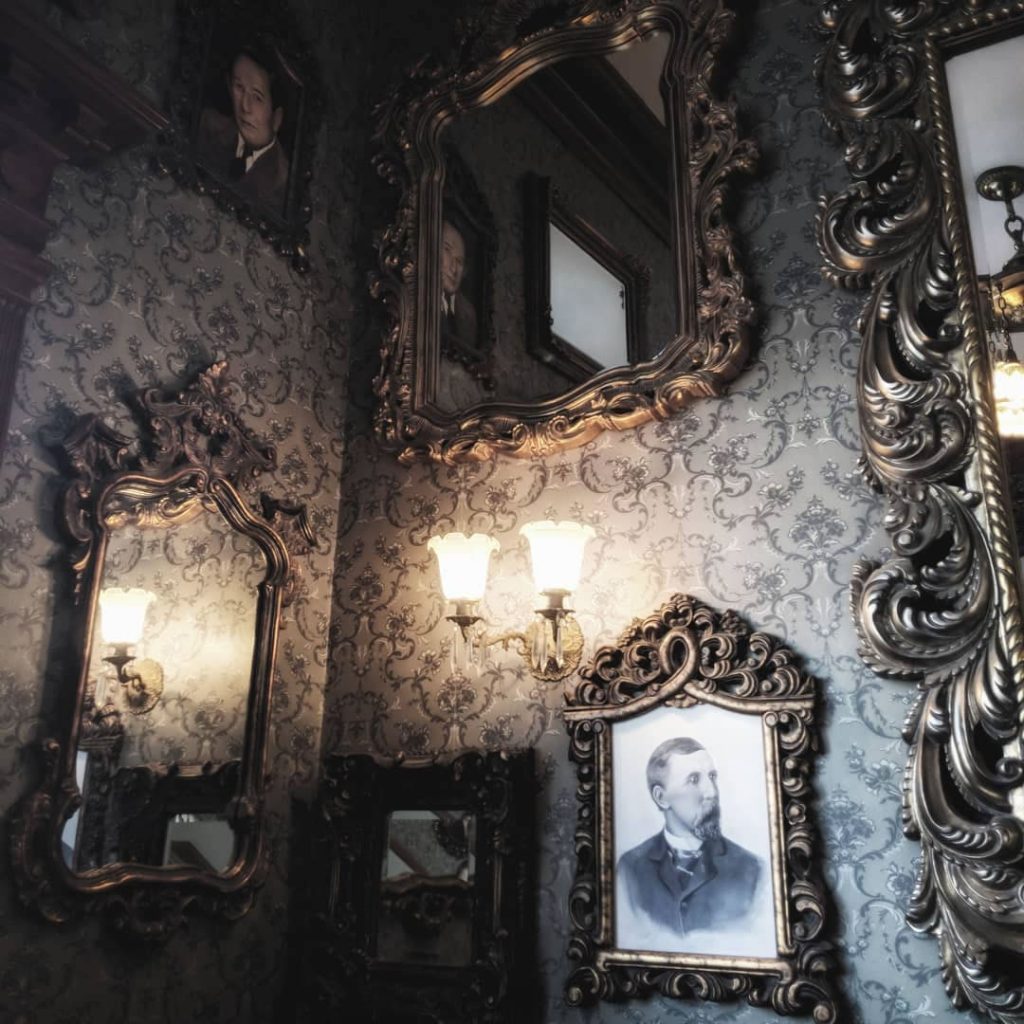 The Stanley Hotel, Estes Park, Colorado
The Stanley Hotel's stately Georgian architecture and world-renowned whiskey bar have lured travelers to Estes Park since opening in 1909. But the hotel reached new levels of fame after inspiring Stephen King to create the fictional Overlook Hotel from The Shining. That eerie association aside, many other ghost sightings and mysterious piano music have been connected to the hotel. The Stanley Hotel leans into its reputation quite cleverly, offering nightly ghost tours and psychic consultations from the in-house Madame Vera.
For information on traveling to this locale and or additional information on this or any other article please contact us
here.
Or call tel: +1. 305.445.7791